Towards the end of September, workers from Larsen & Toubro began assembly work on the largest tunnel boring machine (TBM), with a diameter of 12.19m, to be deployed in India for building twin 1,920m road tunnels for Mumbai's 29.2 km Coastal Road (Western Freeway) project.
This China Railway Construction Heavy Industry Co., Ltd. (CRCHI) slurry machine, had passed factory acceptance tests (FAT) in December 2019 and arrived in Mumbai's Priyadarshini Park neighborhood in April 2020 after a 5000+ nautical mile journey from Shanghai Port to Mumbai's Jawaharlal Nehru Port.
Per CRCHI's website, the TBM is 80m long, weighs 2,300 tons, has an installed capacity of 7,280 kW, gradeability of 5% and can achieve a 350m horizontal turning radius.
Larsen & Toubro will deploy the machine on the project's 3.93 km Package-4 for constructing 12m wide twin (3 + 3 lane) tunnels under Malabar Hill (75m deep) and Girgaum Chowpatty (25m deep) between Priyadarshini Park and Marine Drive in South Mumbai. Details on the expected geology can be viewed here.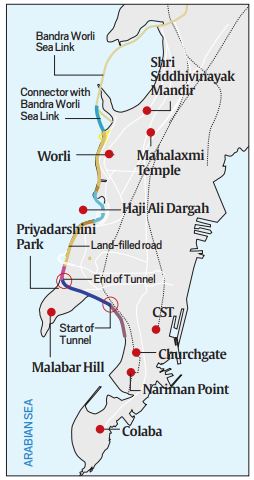 In early October, assembly works came to an abrupt halt when a gantry crane (seen in the first image below) assembling the TBM with strand jacks suddenly collapsed. I'm unaware of the exact damage it caused, but looking at how quickly assembly works resumed, it does not appear like the TBM's parts suffered any major damage.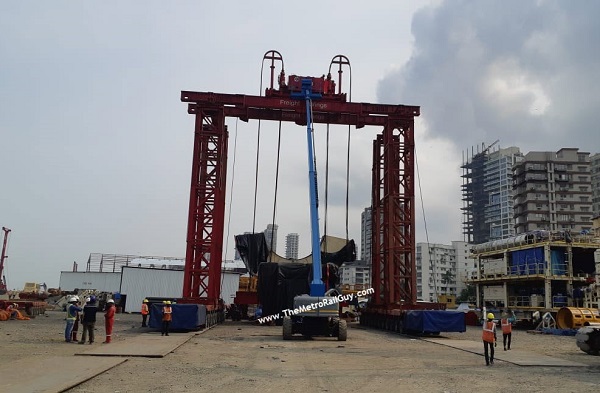 Since that episode, a Demag AC 1000-9 mobile crane with a capacity of lifting 1200 MT has been deployed to assemble the TBM.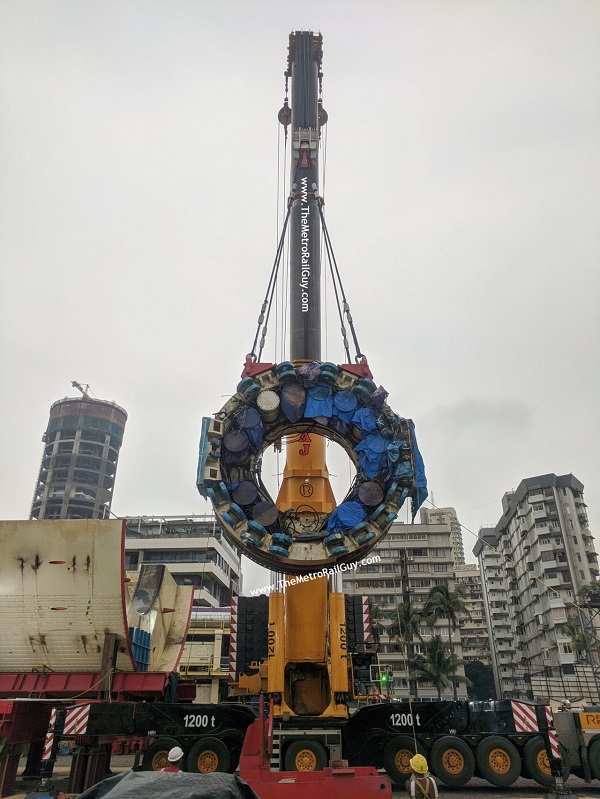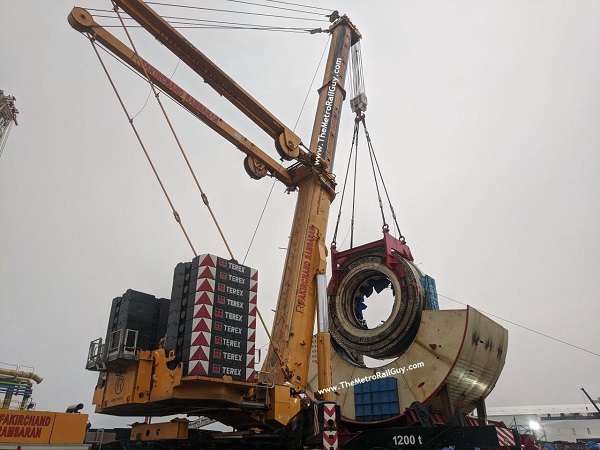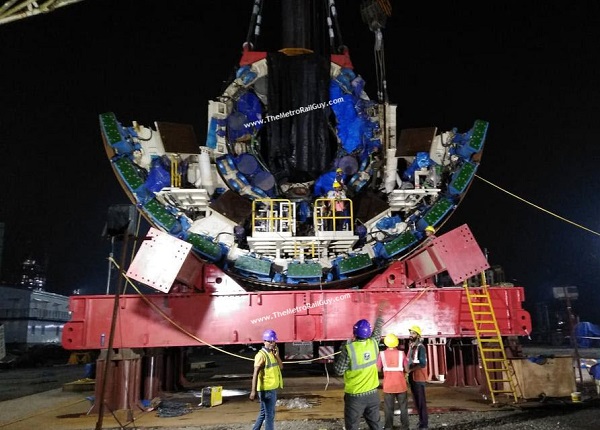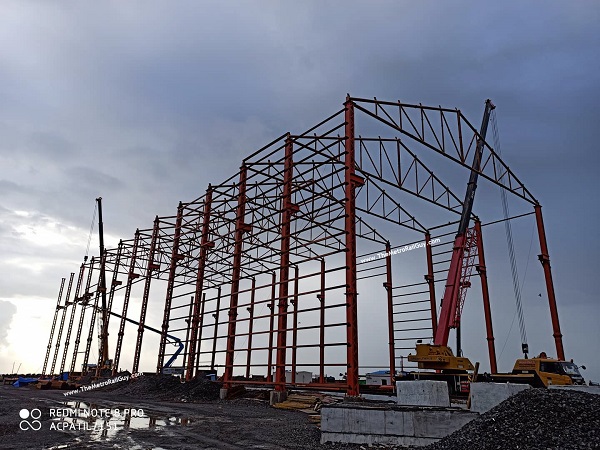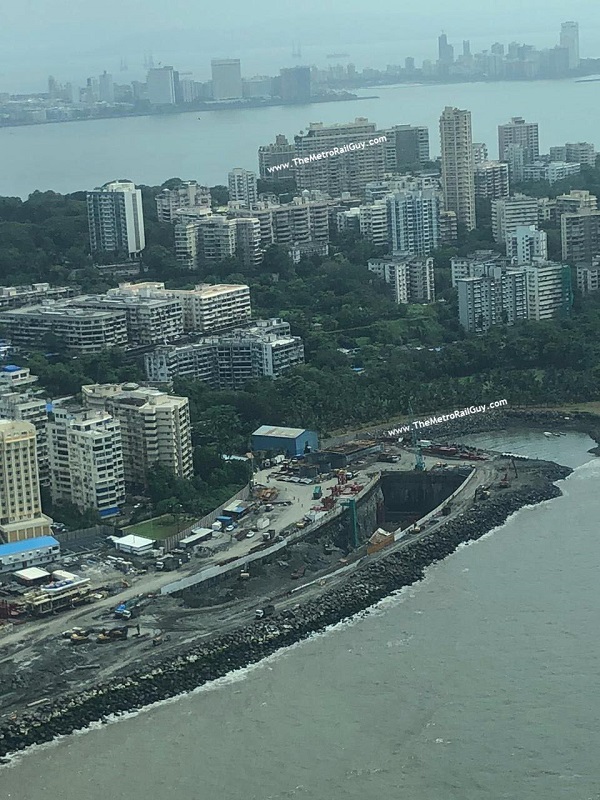 An image and video of how the TBM will eventually look like can be viewed here.
Besides this machine, CRCHI has supplied 4 smaller Ø6.67m slurry machines to Larsen & Toubro for Bangalore Metro's Phase 2 project. Last week, L&T commissioned TBM Vindhya (DZ671), the third machine, at the Cantonment Station's southern end.
For more updates, check out my Home Page!
– TMRG