Workers from Gülermak – Tata Projects Limited JV earlier this month began extracting two tunnel boring machines from Pune Metro Line-1's crossover cavern at the Civil Court Interchange Station.
These Ø6.52m Terratec earth pressure balance machines, Mutha (S78) and Mula (S79), had recorded breakthroughs at the cavern's western-end in September-end and early-November respectively after tunneling about 1438m from the College of Agriculture Shaft.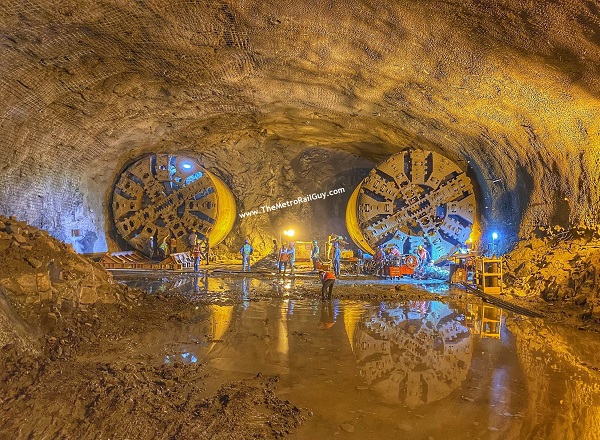 Those TBM breakthroughs on the 16.589 km Line-1 (Purple Line) were #3 and #4 recorded for the team's 3.78 km Package UGC-01 as well as the entire 6.52 km underground section of the 31.254 km Pune Metro Phase 1 project.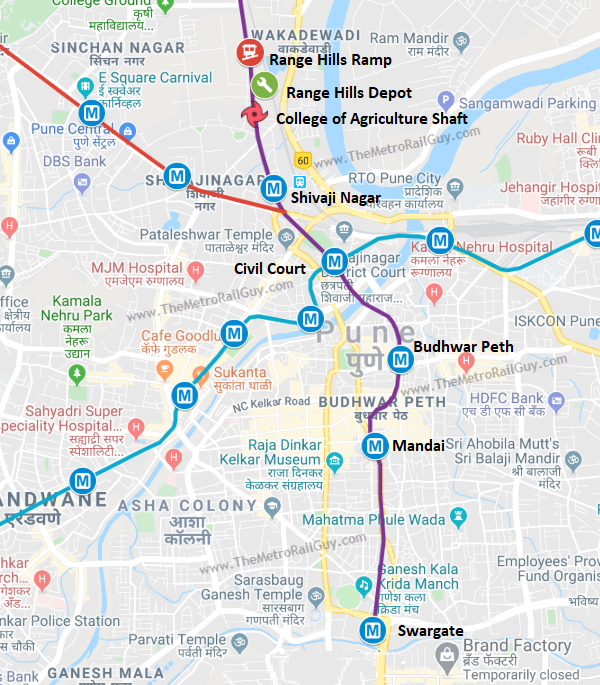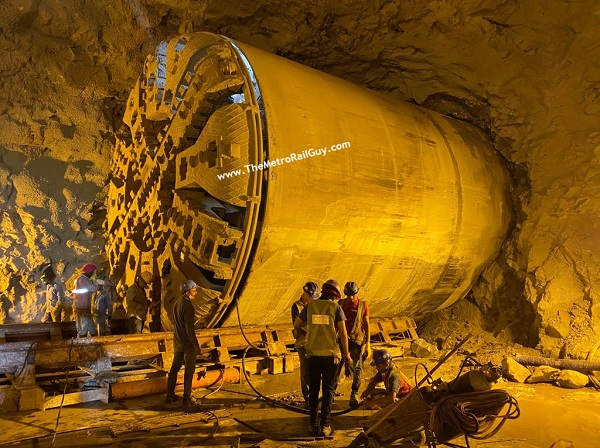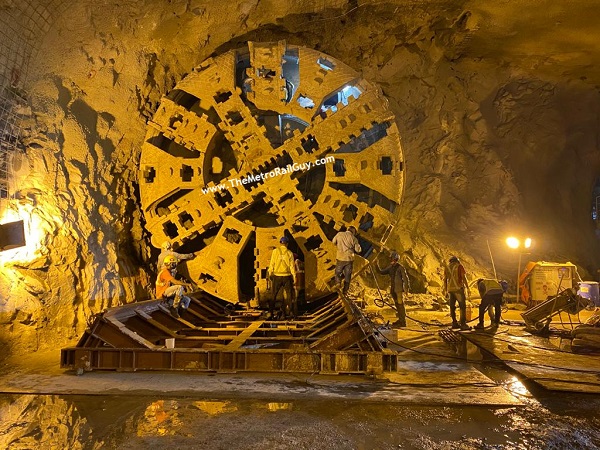 The scissor crossover cavern is 155 meters long and was built using the New Austrian Tunneling Method (NATM), making the breakthroughs among the most unique type in India. Back in October, L&T – STEC also recorded a similar breakthrough into a NATM tunnel built for Mumbai Metro's Hutatma Chowk Station.
Over the next few months, both TBMs will be placed on to cradles (visible in the snaps above) and then moved to the other end of the Civil Court station using hydraulic jacks over a distance of roughly 280 meters (indicated by the pink arrow below).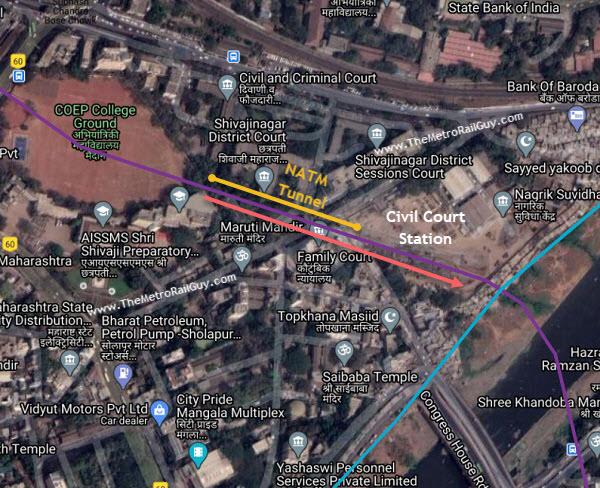 From Civil Court, these TBMs will embark on their final assignments for Package UGC-01 towards Budhwar Peth Station, a distance of about 800 meters. En route both machines will pass right underneath Mutha River, at a depth of about 10 meters below the riverbed. That may happen only by Q2 2021 though as Budhwar Peth is one of the most congested neighborhoods of the city and building the station's TBM retrieval shaft will take time.
One or both TBMs may in the future be involved in building Package UGC-02's tunnels between Budhwar Peth – Mandai – Swargate along with TBM S81, but that remains to be seen.
For more updates, check out the Pune section of The Metro Rail Guy!
– TMRG