Alstom Transport India Ltd. today emerged as the lowest bidder – beating Siemens Ltd. – for providing the signaling, train control and telecommunication system (Package 24) of the 82.15 km Delhi – Meerut RRTS Line, after officials from the National Capital Region Transport Corporation (NCRTC) opened both firms' financial bids.
The Delhi – Meerut RRTS line will be the first in India to adopt the European Train Control System (ETCS) Level 2 signalling system which is the core signalling and train control component of the European Rail Traffic Management System (ERTMS) of standards.
NCRTC had invited tenders (bids) for this systems-package in April funded through government sources and the New Development Bank (NDB)'s $500 million loan. Technical bids were opened in October to reveal just two bidders – Alstom & Siemens.
NCRTC estimates this critical systems component to cost $139.99 million (approx. Rs. 1026.66 crore) and expects the assigned contractor to complete work in 1613 days (4.4 years) from when the contract is awarded.
Financial bid values are unavailable right now and I'll update this section when I become aware. Per an industry source, Alstom's bid was around 30% less than that of Siemens'.
Update: Per Abhinav in the comments section and a second industry source who reached out via email, Alstom's bid was roughly Rs 950 crore and Siemens' was around Rs 1800 crore – a remarkable difference!
Tender No: Package 24 – DM/ST/COR-OF/100
Brief Scope: Design, Supply, Installation, Testing and Commissioning of Signalling and Train Control and Telecommunication Systems for Delhi – Ghaziabad – Meerut RRTS Corridor of NCRTC.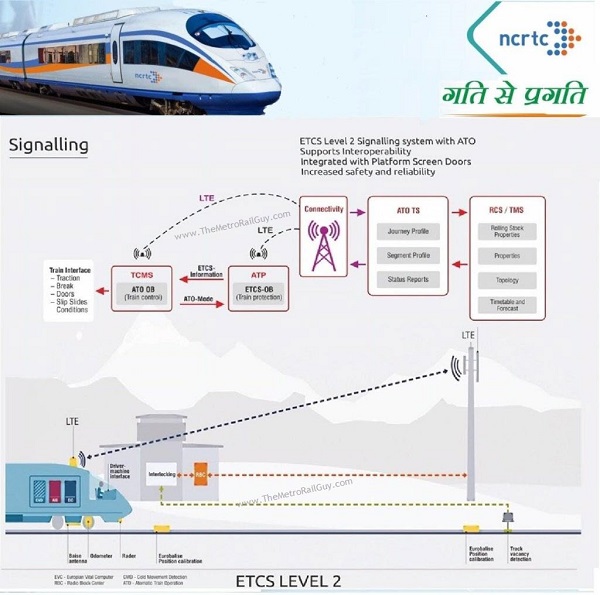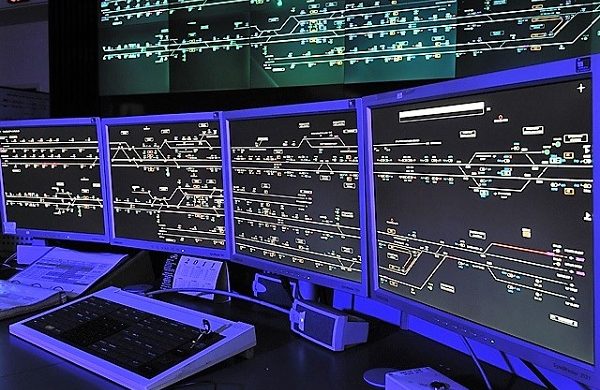 If no issues arise during financial evaluation, then Alstom will go on to be awarded with Package 24's contract in the coming weeks.
As explained earlier, ETCS is reportedly the most advanced train control system operational in the world and provides continuous supervision & communication for safely traveling at high speeds, and will be instrumental on the RRTS network where Bombardier trains (see train design) will run with a maximum speed of 160 kmph to reduce the journey time from Delhi to Meerut to just 60 minutes
Here's a cool, somewhat grainy, video from Thales explaining the benefits of ETCS Level 2. For further reading, see this page on Thales' site with illustrations of levels 1 to 3.
The operational control centre (OCC) for the entire RRTS network will be established in Jangpura near the Sarai Kale Khan terminal where additional stabling lines will be built – connected by civil Package 6 (won by Afcons Infrastructure) – to monitor and track train speed, movement, traction, and other auxilliary equipment in real time via large electronic displays.
A list of all RRTS packages (civil & systems) and their status can be viewed here.
For more updates, check out the NCR RRTS section of The Metro Rail Guy!
– TMRG