Endacom's team on this past Friday celebrated the completion of excavation works for Mumbai Metro Line-3's Sahar "Scissor" Crossover Cavern – a facility for the line's Alstom trains to switch tracks between the up-line and down-line.
This 227m long crossover on the Aqua Line was designed by Geoconsult and is 18m wide at its widest point. The cavern was built using the New Austrian Tunnelling Method (NATM) by a joint venture of experts from Endacom, Bedi Consulting UK and Normet Group as part of a subcontract from J Kumar – CRTG JV whose responsible for building the 4.45 km package UGC-06 (CSIA T1 – Sahar Road – CSIA T2) of the line.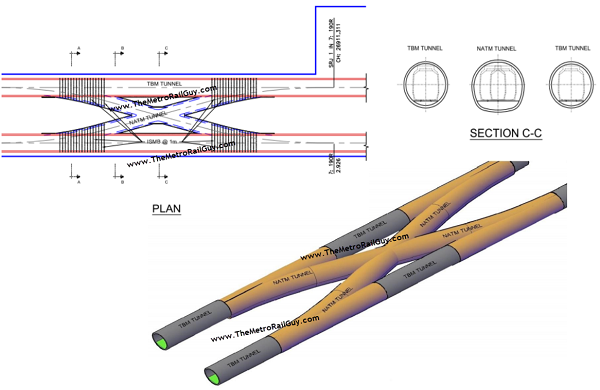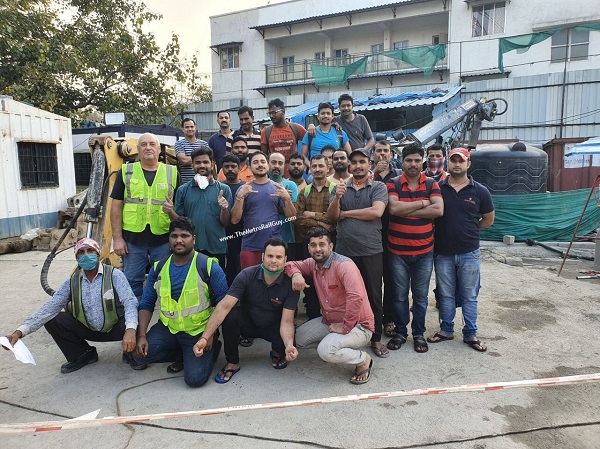 I had reached out to Endacom last week for a comment and additional images, and will update this section if and when I hear back. Per Mumbai Metro Rail Corporation (MMRC), which announced the news today, excavation works took 498 days to complete.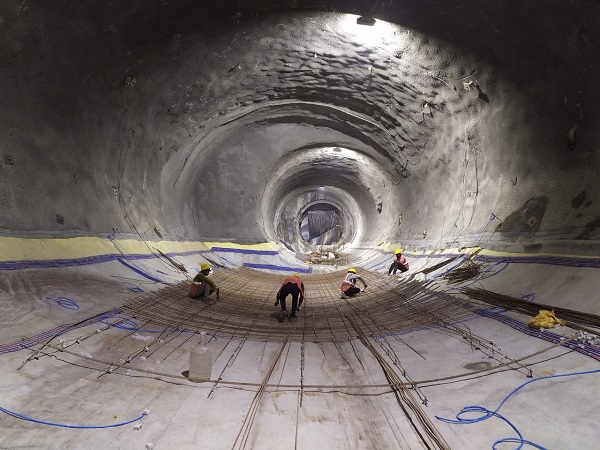 As shared earlier – the JV opted for a shotcrete final lining support method, instead of a traditional fiber-reinforced plastic lined cavern. During excavation, the team has dismantled TBM rings built by J Kumar – CRTG's Terratec TBMs.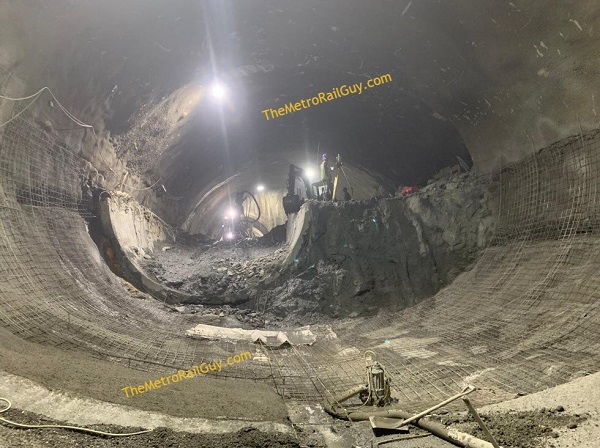 More old snaps can be viewed here.
The cavern's tunnels will now be finished with a waterproofing membrane (like this at Marol Naka) and a steel fiber reinforced cast concrete final lining.
This package (UGC-06) has 1 more tunnel breakthrough pending right now which is expected to take place towards the end of Q1 2021 at CSIA's Terminal 1 from Sahar Road Station. When that happens, Line-3's twin tunnels will be ready all the way from Science Museum in South Bombay to Sariput Nagar ramp at the mouth of Aarey Colony where the line's depot was originally planned.
For more updates, check out the Mumbai section of The Metro Rail Guy!
– TMRG