Workers from NCC Ltd. and IB Infrastructure on Tuesday quietly started piling work – the first step of construction – for Patna Metro's 6.107 km Malahi Pakri – New ISBT section of the 14.05 km Line-2 which will connect Patna Junction Railway Station – New ISBT through 14 stations.
Construction works on Patna's metro rail system – India's 21st system to enter the construction stage – started without any grand event as usually witnessed around the country, the last one being in Agra.
NCC was awarded Package PC-01's Rs 552.93 crore contract by the Delhi Metro Rail Corporation (DMRC) in September with a 30 month deadline. Since then, in November they barricaded portions of the line on Bypass Road, mobilized machinery, and started a new round of geotechnical soil investigation to revalidate findings of a previous investigation by CEG.
NCC's scope of work includes building this 6.107 km section's viaduct and 5 elevated stations at Malahi Pakri, Khemni Chak, Bhoothnath, Zero Mile and New ISBT. It also includes the construction of a viaduct leading to the New ISBT Depot, as well as a small rake-interchange viaduct at Khemni Chak connecting to the 16.85 km Line-1.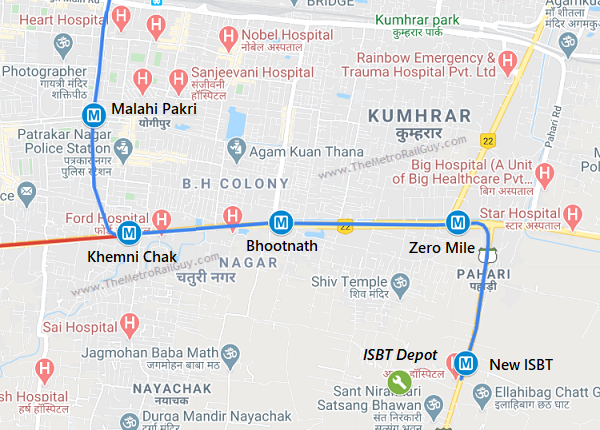 Here are some snaps shot at Bhootnath: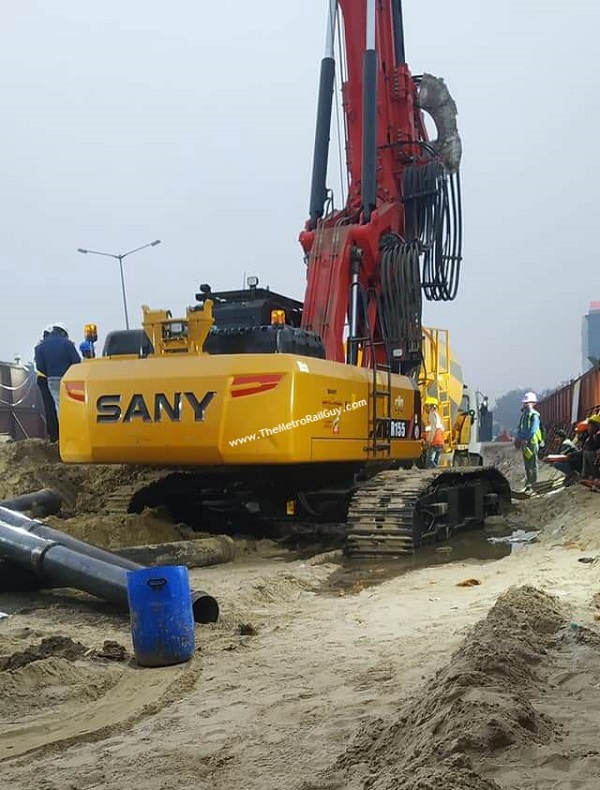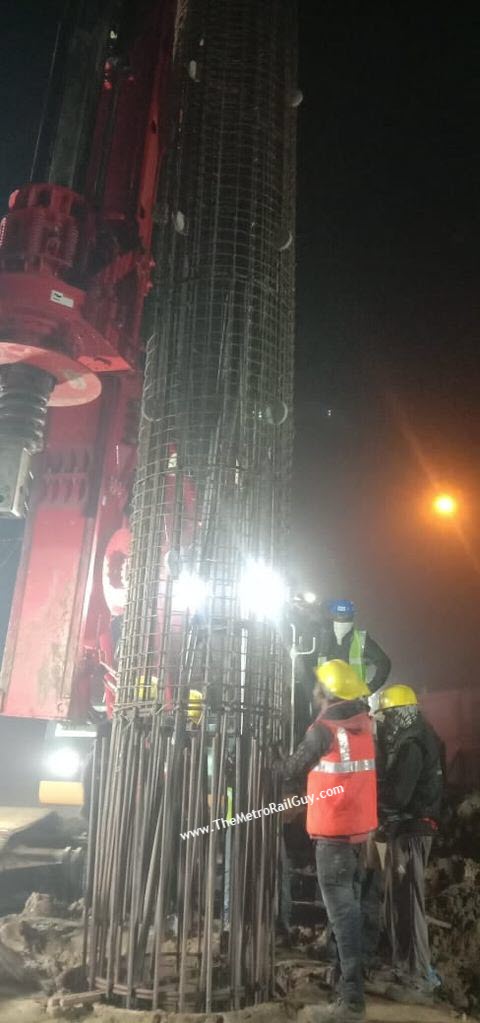 A video of the piling rig in action can be viewed here on my Twitter page.
With this development, I've now moved Patna to the 'Under Construction' section of the site's menu bar and Quick Snapshot page.
Next in line for construction is Surat Metro for which Sadbhav Engineering – SP Singla JV this Monday emerged as the lowest bidder to construct its first 11.6 km section. Technical bid evaluation is also underway for 2 underground packages.
For more updates, check out the Patna section of The Metro Rail Guy!
– TMRG