Waterproofing work commenced this week at the lowest level of Pune Metro's Swargate Station which will serve as the southern terminal of the Phase 1 project's 16.589 km Purple Line between PCMC – Swargate.
Pile treatment work and the placement of High Density Polyethylene (HDPE) sheets is being carried out by Prateek Polyurethane Pvt. Ltd. on a subcontract from Gülermak – Tata Projects Ltd JV which is responsible for constructing both underground packages UGC-01 & UGC-02 of the Purple Line.
The platform level of Swargate is about 22 meters deep, making it the second deepest of the entire line after Civil Court Station which is 30 meters deep as the tunnels south of it will be built right underneath the Mutha riverbed.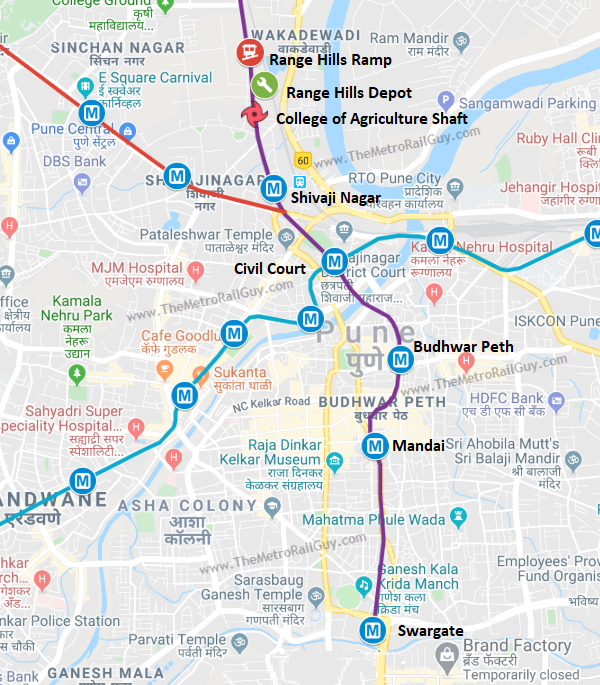 Here are some images via Narendra Churi, the MD of Prateek Polyurethane: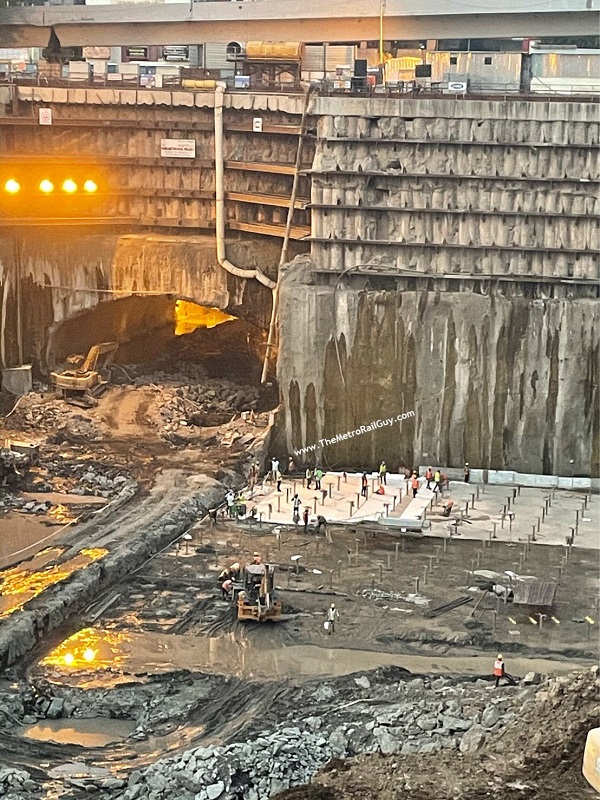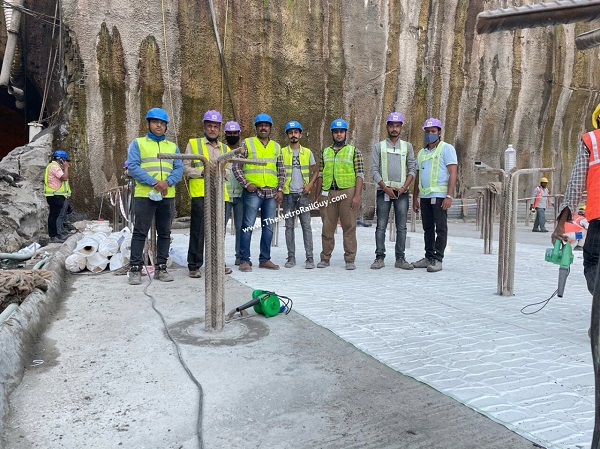 Meanwhile, Package UGC-01's Terratec TBMs S78 and S79 are currently undergoing minor refurbishing works inside the 155m NATM scissor crossover cavern. Some really cool images of them being extracted out of the tunnels they built and into the crossover cavern can be viewed here and here (latest).
The crossover cavern seen in the first image above is from where TBM S81 will be launched towards Mandai in the end of Q1 2021. Either S78 or S79 might in the involved in building Package UGC-02's tunnels from the north side, between Budhwar Peth – Mandai – Swargate, but that remains to be seen.
For more updates, check out the Pune section of The Metro Rail Guy!
– TMRG