Right after running a diesel-powered locomotive yesterday, Chennai Metro Rail Ltd. (CMRL) today morning officially started trial runs (testing) using one of their 4-coach Alstom trains on the 9.051 km Chennai Metro Phase 1 Extension project which will connect Washermenpet to Wimco Nagar through 8 new stations.
Engineers primarily observed the train's interaction with the civil structure to ensure there are no physical obstructions along the way. In the coming weeks various subsystems along with the train's response to being operated at different speeds & braking, and the behavior of the track system and overhead electrification (OHE) will be monitored.
This northern extension of the 23.10 km Blue Line (Chennai Airport – Washermanpet) was built by Afcons Infrastructure (tunnels), IL&FS (underground stations), NCC and Simplex (elevated viaduct & stations), with Siemens providing both the power supply (electrification) and signaling solutions.
The 8 new stations en route are located at Sir Theagaraya College, Tondiarpet (formerly Korrukupet), New Washermenpet (formerly Tondiarpet), Thangal (formerly Tollgate), Kaladipet (formerly Thangal), Thiruvottiyur Theradi (formerly Gowri Ashram), Thiruvottiyur and Wimco Nagar: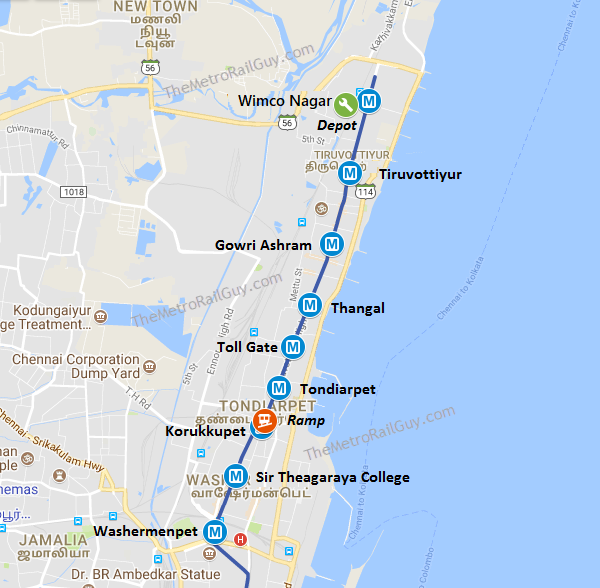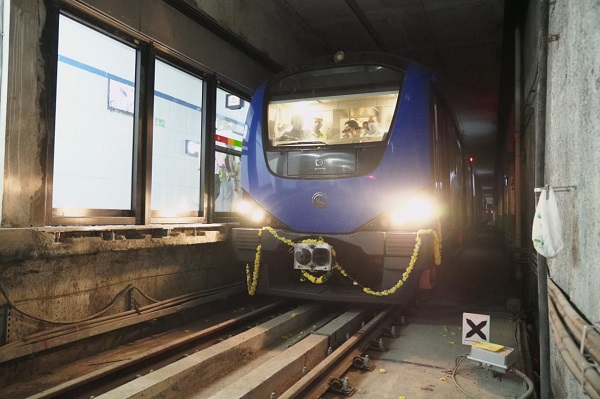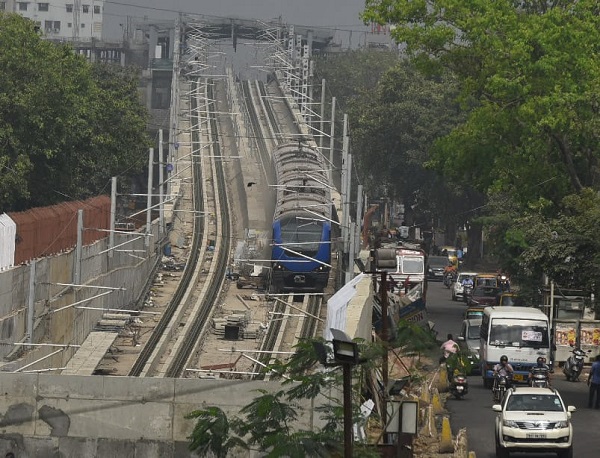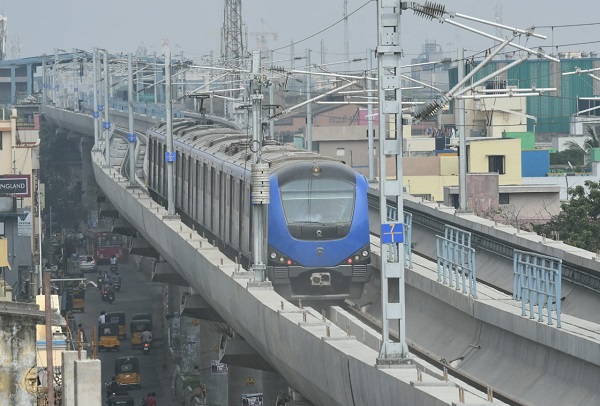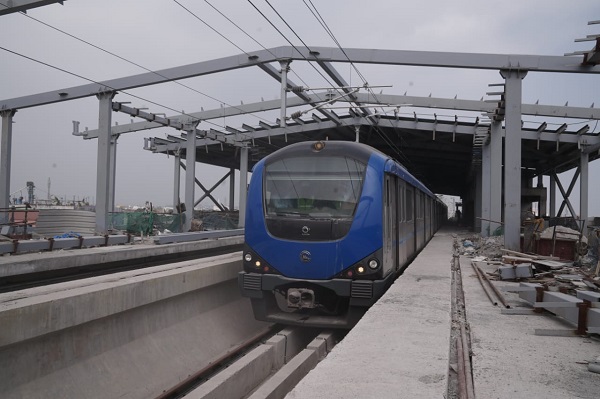 A couple videos can be viewed here and here.
CMRL's press release yesterday indicated they're aiming for a January-end 2021 opening, but that won't be possible due to the quantum of work and time required for finishing station architectural works (with train testing in parallel) and obtaining statutory approvals.
However, with the 2021 Tamil Nadu Legislative Assembly elections fast approaching in May, there seems to be a sudden rush to open the line before the Model Code of Conduct kicks in.
The line could possibly open in Q1 itself, instead of mid-2021 as I earlier indicated, but not all station works will be completed. Perhaps some stations might even be skipped during commercial train operations, just like what happened in Nagpur and Ahmedabad where the lines were hurriedly inaugurated in March 2019 in the run up to the May 2019 Lok Sabha Elections. We'll have to wait and see how this plays out.
For more updates, check out the Chennai section of The Metro Rail Guy!
– TMRG