Over an hour ago, India's Prime Minister remotely inaugurated commercial operations on Kolkata Metro Line-1's new 4.11 km Noapara – Baranagar – Dakshineswar section.
Developed at an estimated cost of Rs. 464 crore from 2011, this mostly elevated section was constructed by Simplex Infrastructure after the original contractor, CCCL – SAM India JV, abandoned work. Track-work by Rahee Infratech started in September 2019 and was completed in November 2020 after the last stretch's access was handed over in September 2020.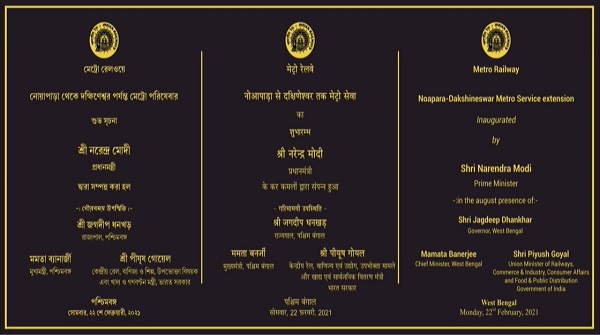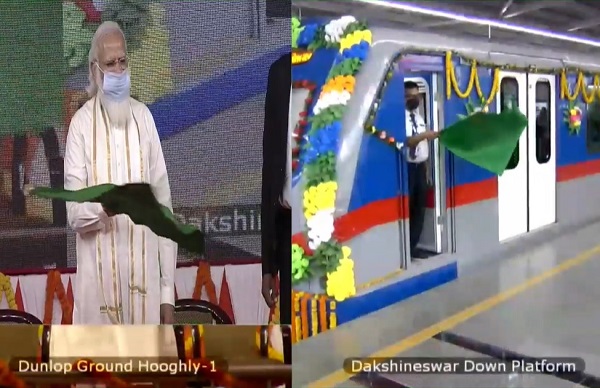 The system is equipped with Siemens' Train Protection and Warning System (TPWS) which is based on the European Train Control System (ETCS) Level-1. Its delivery from Germany was delayed due to COVID-19 related lockdown restrictions in 2020.
This new section extends Line-1 northward through 2 new stations named Baranagar and Dakshineswar: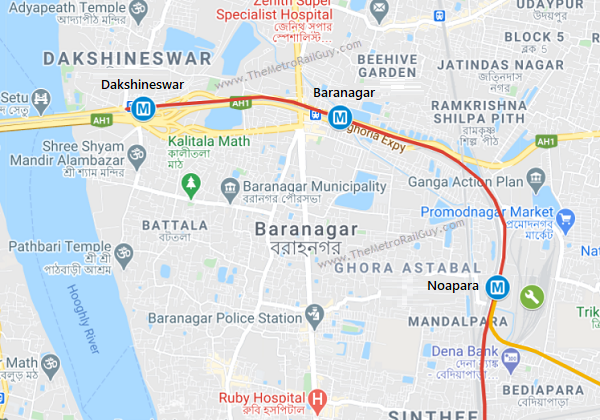 The line's 750 V DC Third Rail system was energized on November 30, 2020 and train trial runs (testing) began on December 23, 2020. The Commissioner of Metro Railway Safety (CMRS) certified the line fit for operations after conducting a 2 day inspection earlier this month.
Commercial operations for passengers will start on Tuesday morning.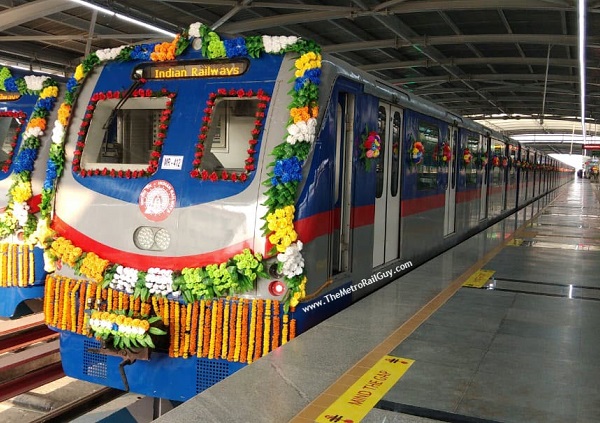 Inaugural train (MR413) heading into Baranagar Station, shot by a local YouTuber:
Images of Baranagar Station and Dakshineswar Station located near the famous Kali Mandir can be viewed here, here, here and here.
With today's development – the city's 28.14 km north-south Line-1 has become 32.25 km long connecting New Garia (Kavi Subhash) – Dakshineswar. As follower 'U' pointed out in a comment in this extension's CMRS post – this will likely be the last extension of India's first metro line.
Overall, Kolkata Metro's operational network is now 39.25 km large with 2 lines, and the total operational route length of India's 13 metro systems stands just shy of the 700 km figure at 697.40 km.
For more updates, check out my Home Page!
– TMRG