Moments ago, a crew from Afcons Infrastructure and Tara Chand Logistics erected the first two 28m U-girders for Mumbai Metro's 24.9 km Line-5 (Orange Line) near Balkum Naka Metro Station's site in Thane.
This feat on top of piers P38-P39 RHS and LHS was achieved a little over a month after the first pier cap was erected at P38 and 13 months since Afcons started casting piers on Thane – Bhiwandi Road (SH-35).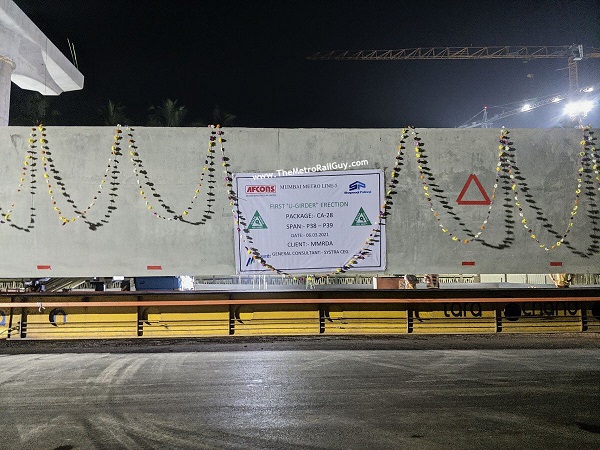 Afcons Infrastructure's 12.811 km Package CA-28 connects Kapurbawadi with Dhamankar Naka and consists of 7 seven stations en route at Kapurbawadi, Balkum Naka, Kasheli, Kalher, Purna, Anjurphata, and Dhamankar Naka.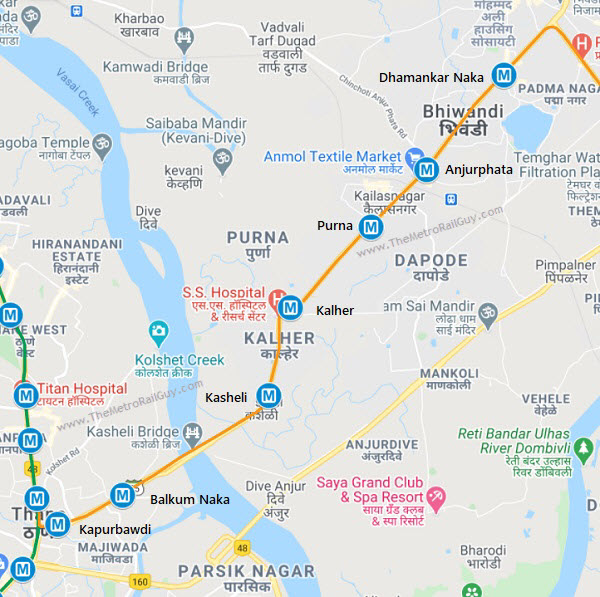 The team had started casting U-girders at their Dapode yard in December 2020 and plans to ultimately launch approximately 800 U-girders by early-2023.
The first girder was brought out to the site on early morning Saturday.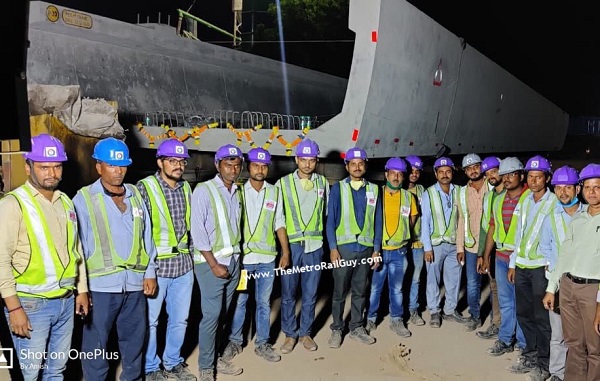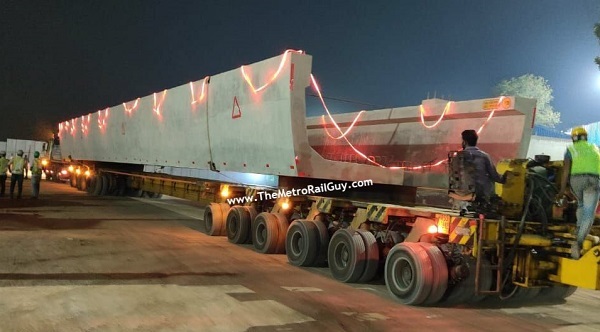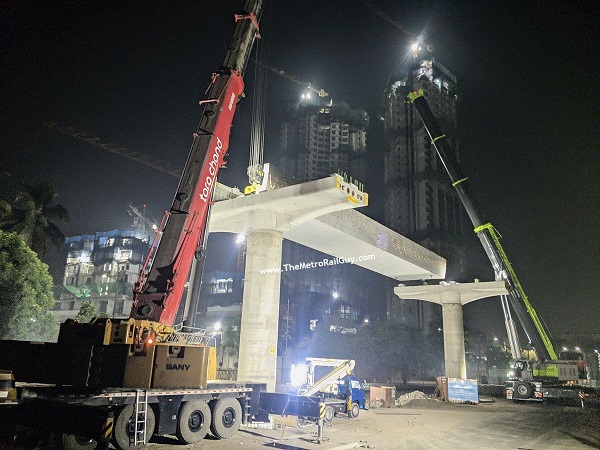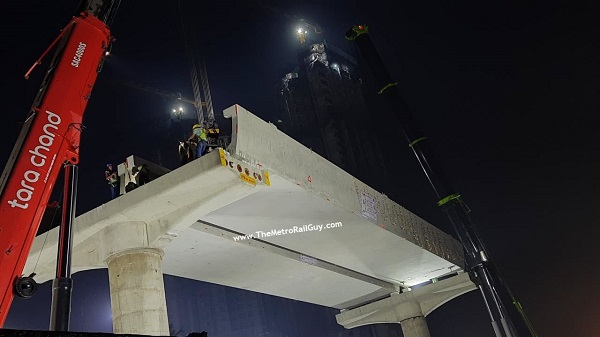 Due to Mumbai's challenging site conditions typically the first girder has been launched 12-18 months after contracts are issued, and this fits right in. Such launches will now become a nightly affair.
As shared earlier – the route of Line-5's eastern section between Bhiwandi and Kalyan still hasn't been finalized yet due to opposition from local residents and shopkeepers opposing the acquisition of their properties. I haven't heard or read about any progress on acquiring land for its depot (originally planned at Kon Village) either.
For more updates, check out my Home Page!
– TMRG