ITD Cementation India on Thursday celebrated the completion of their tunnel boring machine (TBM) launch shaft at Venkateshpura Station on Bangalore Metro's 21.386 km Pink Line (Reach 6).
Construction work on this underground station of the 73.92 km Bangalore Metro Phase 2 project started on August 31, 2020. In December, the firm began controlled-blasting for further excavation work.
From this launch shaft, ITD will deploy two refurbished Herrenknecht machines, TBM Tunga (S-839B) and TBM Bhadra S-840B, this summer to build four tunnels each for the 4.591 km underground package RT-04 (Tannery Road – North Ramp) in north Bengaluru. Images of the TBMs can be viewed here.
ITD's scope of work involves building a combined total of 6.34 km twin tunnels, roughly 360 meter ramp at Nagawara, and four stations at Tannery Road, Venkateshpura, Kadugundanahalli (formerly Arabic College) and Nagawara.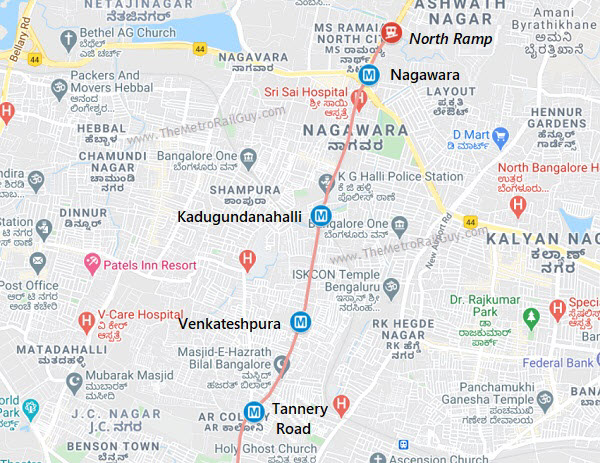 Tunga and Bhadra are going to be dispatched from Herrenknecht's plant in Tamil Nadu any time now. I'll add an ETA here when I become aware.
Here's a snap of the launch shaft where the station team formally handed over the site to the tunneling team: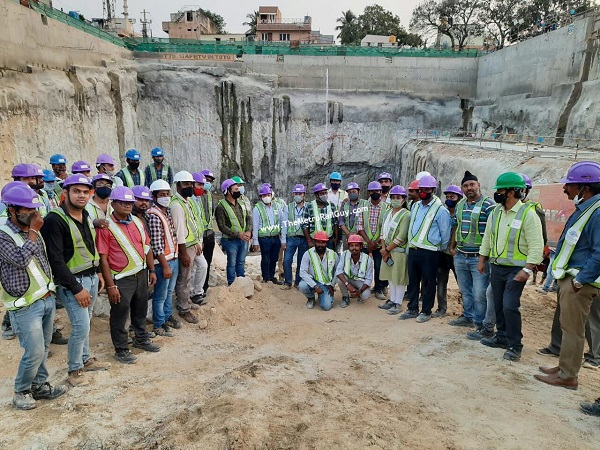 In other news, I hear Afcons Infra – which is working on the other end of this line's underground section – has lowered TBM S1260 in addition to TBM S1259 into the Pink Line's South Ramp at Dairy Circle. Those slurry machines are on the verge of getting commissioned, one after the other, any time now.
Here's a look at their slurry treatment plant at Dairy Circle: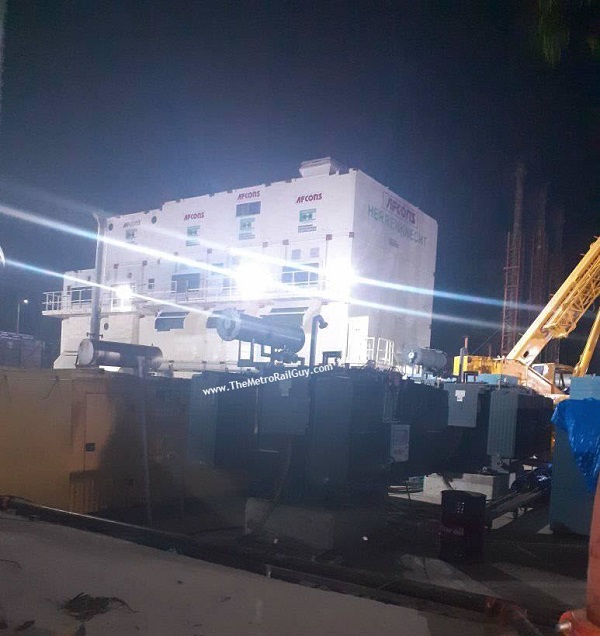 For more updates, check out my Home Page!
– TMRG