Mumbai Metropolitan Region Development Authority (MMRDA) this evening invited tenders for completing balance civil work on a 5.868 km section of Mumbai Metro's Line-2B (Yellow Line) between MTNL and Chembur stations.
The original contract for this section's construction, consisting of 5 stations and an "iconic bridge" over Mithi River, was awarded to RCC Infra Ventures Ltd. – MBZ JV in 2017, but terminated in January 2020 due to poor progress on key performance indicators.
MMRDA has tried re-appointing a contractor multiple times since then. Last time around, NCC emerged as its lowest bidder in November 2020, but their bid value at Rs. 719.27 crore was way higher than MMRDA's estimate of Rs. 568.55 crore. Subsequent negotiations between MMRDA and NCC failed which has led to this new round of bidding.
Brief Scope: Part Design and Construction of Balance Works of Package CA06, Elevated Viaduct and 5 Elevated Stations viz. MTNL Metro, S. G. Barve Marg, Kurla East, EEH and Chembur (excluding Architectural Finishing and Pre-Engineered Steel Roof Structure of Stations) from Chainage 46860.384m to Chainage 52729.312 of Line 2B [D.N Nagar-Mandale] of Mumbai Metro Rail Project of MMRDA.
Contract: C102
MMRDA's New Estimate: Rs. 631.82 crore
Completion Deadline: 30 months
Bid Submission: 07/06/2021 up to 1500 hrs.
Technical Bid Opening: 11/06/2021at 1100 hrs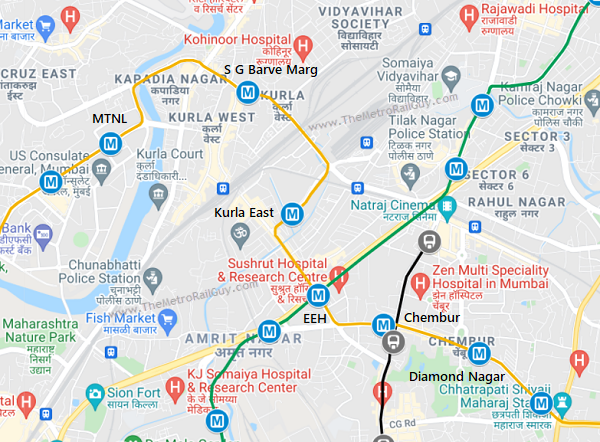 The section over Mithi River includes a 261.241 meter "iconic bridge" designed by Designfakt India with Tony Gee as its structural designer.
Its new design has been tweaked a bit since 2020 possibly to reduce cost – view the old design here.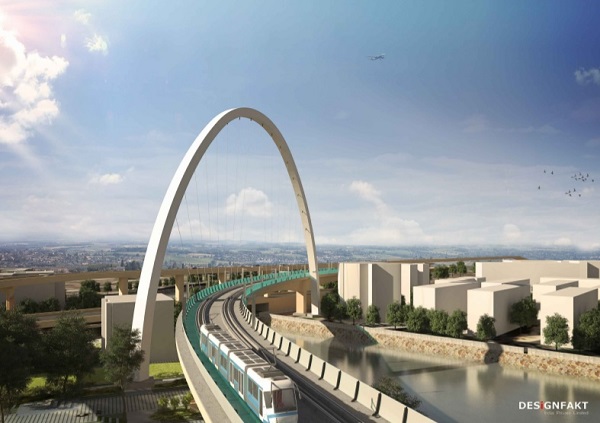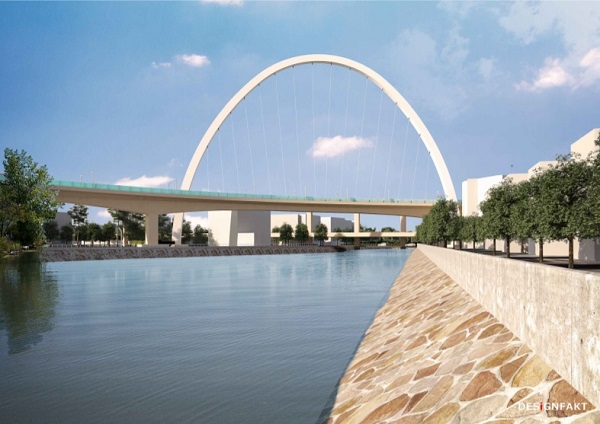 Line-2B has gone through several rounds of rebidding over the past 3 years, and I'm slowly losing count. With recent developments – I see parts of it opening up no sooner than 2024 with the MTNL – Chembur section easily 5 years away from becoming operational.
For more updates, check out my Home Page!
– TMRG