Workers from Continental Engineering Corp – ITD Cementation – Tata Projects JV on Saturday celebrated a NATM tunnel breakthrough at Shitladevi Station on Mumbai Metro's Line-3 (33.5 km Aqua Line).
This small but significant breakthrough comes on the heels of TBM Surya-2's breakthrough at CSMT Station by L&T-STEC JV earlier in the week.
Due to challenging site constraints, the 240 meter long Shitladevi Station's box in Mahim is being constructed by a combination of Cut & Cover (for the up-line) and New Austrian Tunneling Method (for the down-line) methods. The station is visually very similar to Hutatma Chowk Station shown below: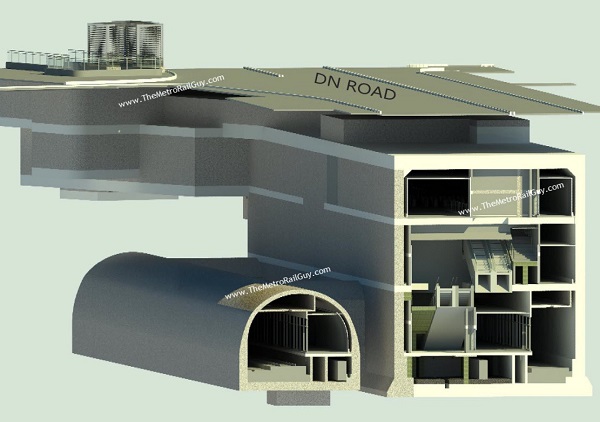 Shitladevi Station on Package UGC-04 curves gently along Lady Jameshedji Road (view satellite imagery) and has an average width of 20 meters on the top and 32 meters at the platform level. The down-line NATM-tunnel's platform will be connected to the up-line's station box via 8 cross passages for passenger movement.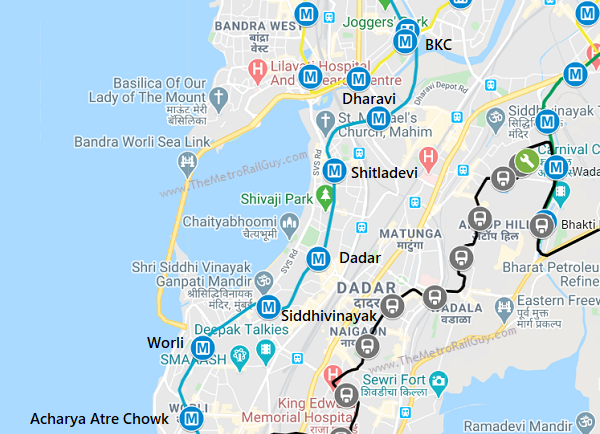 Tunneling from Nayanagar Shaft (west of Dharavi Station) to Dadar Station through Shitladevi Station was completed on Janaury 31, 2019 when TBMs S-1073 (Krishna-1) and S-1074 (Krishna-2) made a historic double breakthrough. The final breakthrough for the entire Package UGC-04 was recorded in December 2020.
During NATM construction for Shitladevi Station, about 170 or so sacrificial tunnel rings built by S-1074 were demolished with excavation taking place from north to south and south to north directions.
One of those rings is still visible in the image below (left-center) and will be knocked down. That's where Line-3's down-line tracks will be laid for Alstom trains to run, while a platform for passengers will come up on the right side.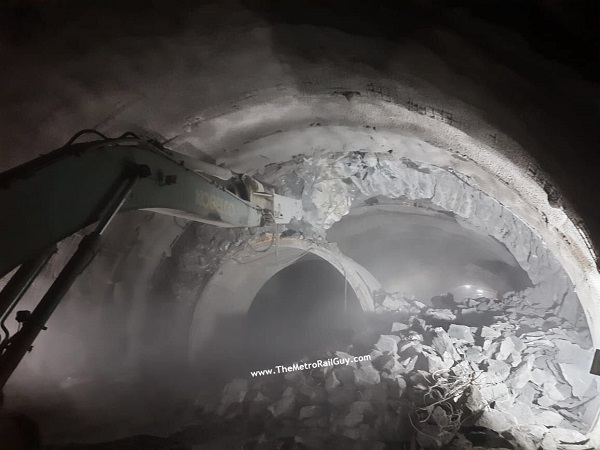 Besides this station, Mumbai Metro's Line-3 will consist of 91 NATM cross-passages for evacuation with major NATM tunnels throughout its course at stations like Cuffe Parade, Hutatma Chowk, Kalbadevi, Girgaon, Grant Road, Santacruz, CSIA Terminal 1, Sahar Road and Marol Naka. As they progress or near completion, I might post separately about them. Details and snaps of some of these are in the links above.
For more updates, check out my Home Page!
– TMRG