Gulermak – Sam India Builtwell JV has in the past fortnight started ground work to setup a casting yard in Kanpur's Makdikhera neighborhood to support the construction of Kanpur Metro's first underground section between Permat and Nayaganj.
The yard will be used to cast approximately 4000 tunnel ring segments and is coming up right next to Afcons Infrastructure's yard which is being used to build the 32.385 km Phase 1 project 8.728 km priority corridor between IIT Kanpur and Motijheel.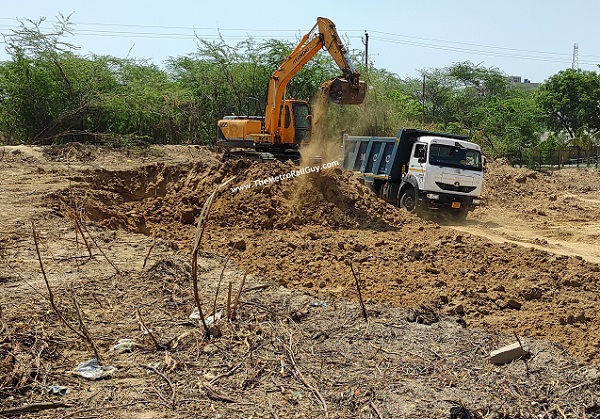 This development comes roughly two months after Sam – Gulermak JV received UPMRC's LOA for Kanpur Metro's first underground section with a combined value of Rs. 769.23 crore & USD 3.674 million. 
This 3.964 km section will connect the Ramp at Permat (east of Motijheel Station) with Nayaganj Station via four stations at Chunniganj, Naveen Market, Bada Chauraha and Nayaganj – each 215 meters long.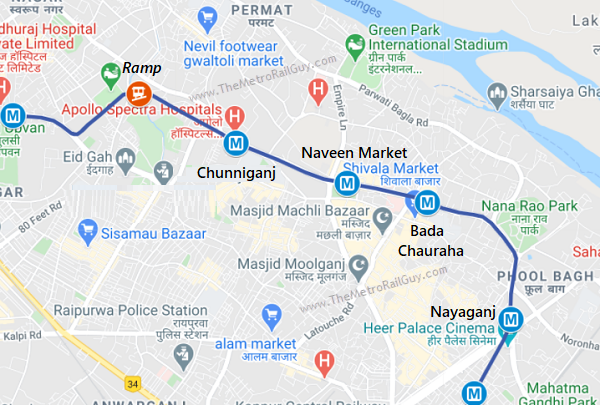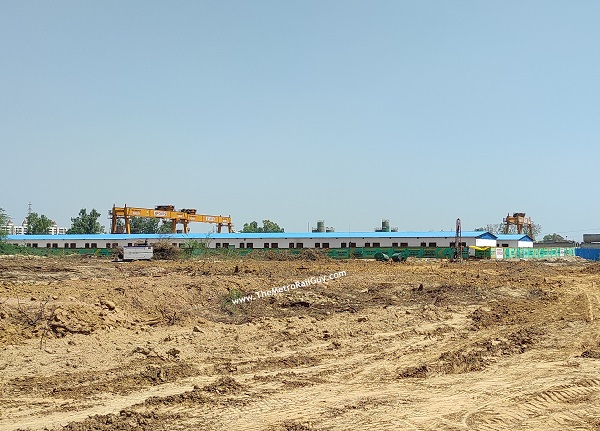 Back in April, Indian Geotechnical Services (IGS) on a subcontract started geotechnical investigation works through 36 boreholes. A week ago, the team began utility identification and shifting works at Naveen Market and Bada Chauraha stations:
Gulermak – Sam plans to deploy two tunnel boring machines (TBMs) on this section and I hear that contract negotiations with different vendors is still underway.
For more updates, check out my Home Page!
– TMRG