Maha Mumbai Metro Operation Corporation Ltd. (MMMOCL) today officially started trial runs (testing) on a combined 20 km portion of Mumbai Metro's 18.6 km Line-2A (Yellow Line) and 16.5 km Line-7 (Red Line), which run along Link Road and Western Express Highway.
The team manually operated their BEML prototype train, the only one received so far due to testing issues, from Charkop Depot to Akurli Station this morning at 7 am from where it was flagged off at noon by Maharashtra's Chief Minister southward towards Aarey Station.
As always, the sole objective of today's run was to check for Schedule of Dimensions (SOD) clearances and observe the train's interaction with the civil structure to ensure there are no physical obstructions along the way.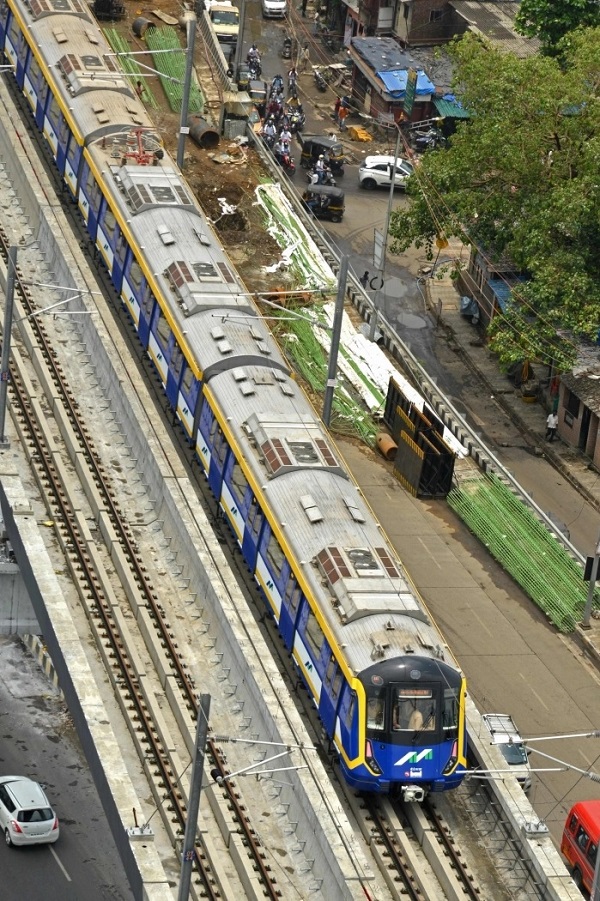 This milestone was recorded roughly 4 years after the first U-girder was launched in July 2017 by J Kumar Infraprojects at Borivali. They're the contractors for Line-2A's civil structure and the mid-section (Poisar-New Ashok Nagar) of Line-7, while NCC built the Poisar – Dahisar section.
Line-7's OHE traction system was energized on May 24 by Larsen & Toubro and Leena Powertech Engineers, while Line-2A's system was energized by Sterling & Wilson on May 25. A full list of contractors can be viewed here for Line-2A and here for Line-7.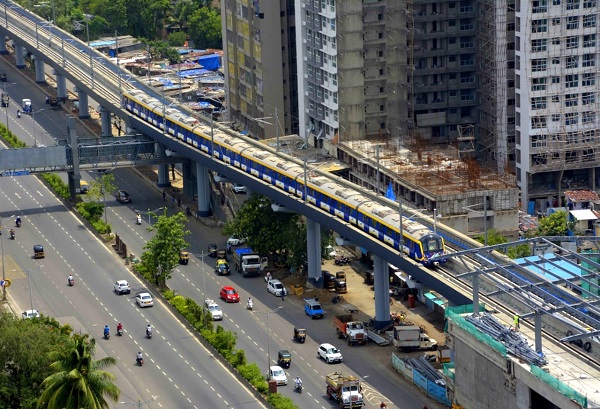 In the coming months, various subsystems along with the train's response to being operated at different speeds & braking, and the behavior of the track system, OHE system and platform screen door system will be monitored.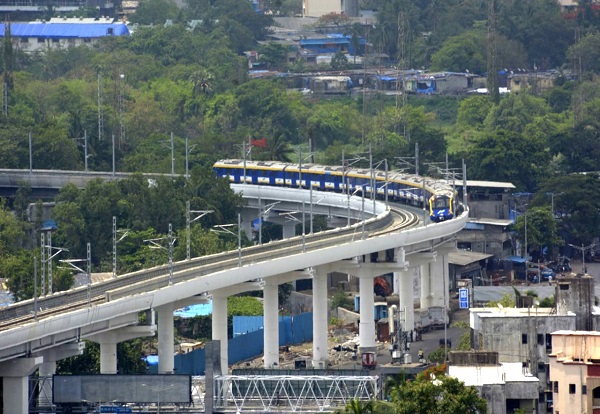 The commissioning of both lines is planned in 2 phases by MMMOCL and MMRDA:
Phase 1 (20 km) from Dahanukarwadi to Aarey – October 2020
Phase 2 (15.1km) from Dahanukarwadi – Andheri West and Aarey – Gundavali – January 2022
It'll be an achievement in itself if they're able to open Phase 1 by January 2022 due to pending station work (civil & architectural) and pending arrival of BEML trains, as I've highlighted in the past.
Phase 1 stations on Line-2A include: Dahisar East, Upper Dahisar Station (Anand Nagar), Kandarpada (Rushi Sankul), Mandapeshwar (IC Colony), Eksar, Borivali West (Don Bosco), Pahadi Eksar (Shimpoli, then Shimpawali), Kandivali West (Mahavir Nagar), Dahanukarwadi (Kamraj Nagar)
Phase 1 stations on Line-7 include: Dahisar East, Ovaripada, National Park, Devipada, Magathane, Poisar (formerly Mahindra & Mahindra), Akurli (formerly Bandongri), Kurar (formerly Pushpa Park), Dindoshi (formerly Pathanwadi), Aarey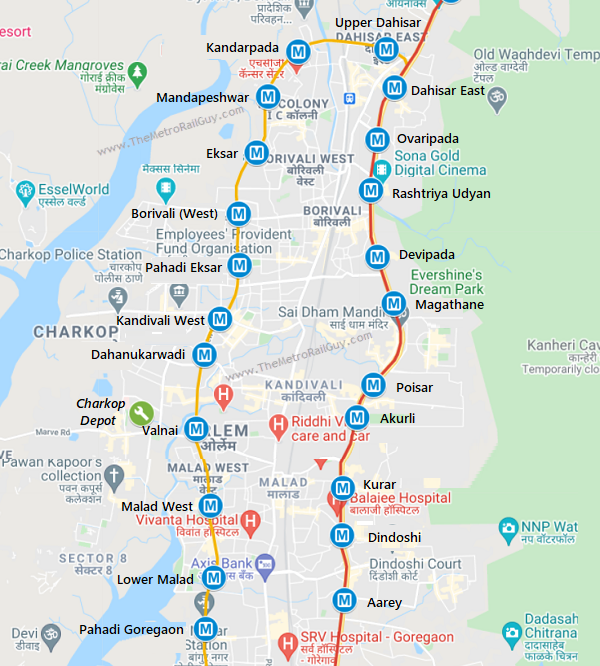 Video of train heading to Akurli Station in the morning:
Times of India has shared a great montage:
Akurli Station – the location for today's event – is currently the only station on both lines which is close to completion. Finishing works there had started in 2019. The bold interior color scheme, signage and exterior finishing works with anti-carbonation coating looks really nice!
Few snaps via Mumbai Matterz. More snaps can be viewed here.
For more updates, check out my Home Page!
– TMRG