Afcons Infrastructure this past week began work for a 550 meter bridge over Kasheli Creek of Mumbai Metro's 24.9 km Line-5 (Orange Line) which will connect Thane and Kalyan.
The team is first constructing a temporary jetty to aid in the bridge's construction – and this activity marks the start of marine work for this new elevated line in north-eastern Mumbai.
Most of the construction activity so far has been concentrated on-ground between Kapurbawdi and Kasheli Creek. Afcons had started launching U-girders in March 2021 and had launched 68 U-girders as of last Monday – see more progress details at the bottom of this post.
Afcons's 12.811 km Package CA-28 of Line-5 connects Kapurbawadi with Bhiwandi and consists of 7 seven stations en route at Kapurbawadi, Balkum Naka, Kasheli, Kalher, Purna, Anjurphata, and Dhamankar Naka.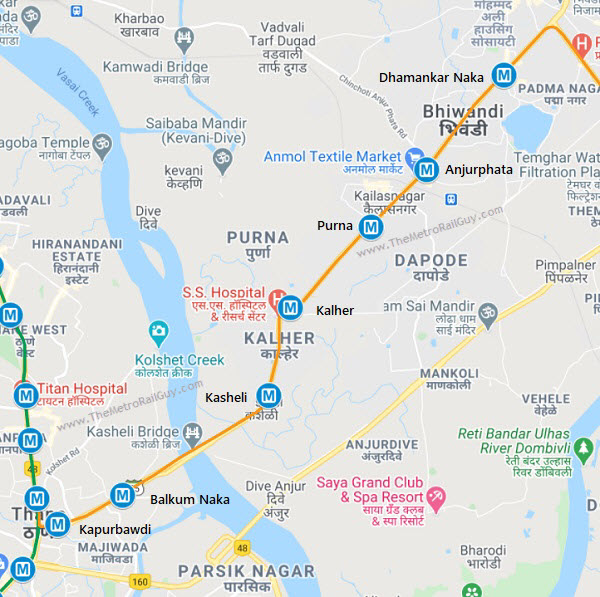 Snaps via follower Yubraj Thapa: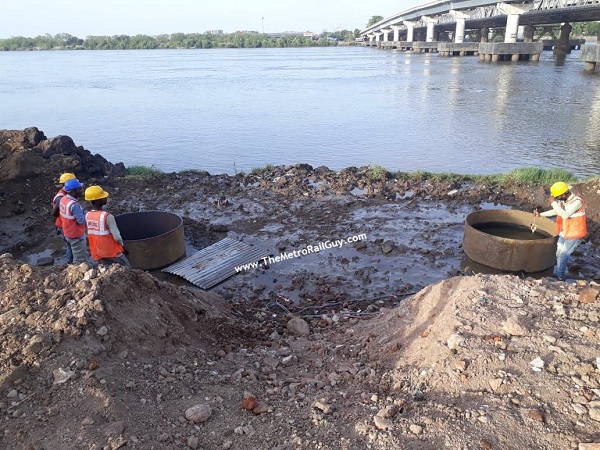 Here's how the Line-5's status looks like as of May 25 shared by an engineer working on the line. I'll add total scope numbers for each when available.
Piles: 1450+
Pile Cap: 312
Piers Cast: 287
PSC Pier Caps Cast: 131
PSC U Girders Cast: 100
PSC I Girders Cast: 6
Pier Caps Erected: 58
U-Girders Erected: 68
For more updates, check out my Home Page!
– TMRG