Back on July 31, Gulermak – Tata Projects JV celebrated tunnel boring machine S78's breakthrough at Budhwar Peth Station on Pune Metro's 16.59 km Line-1 (Purple Line).
This was S78's third (and final) breakthrough for the up-line tunnel, and the sixth and final breakthrough on the 3.78 km Package UGC-01 connecting Range Hills Ramp – Budhwar Peth.
This was also the 6th breakthrough on the entire 6.52 km underground section of the 31.254 km Pune Metro Phase 1 project between Range Hills Ramp – Swargate. A week prior to this breakthrough, TBM S79 (Mula) arrived at Budhwar Peth Station.
Nicknamed Mutha, this Ø6.61m Terratec EPB machine was also commissioned in mid-March from Civil Court Station towards Budhwar Peth – a distance of 680 meters – and on the way excavated below Mutha's 150m wide river-bed which has an 80 meter-wide water channel.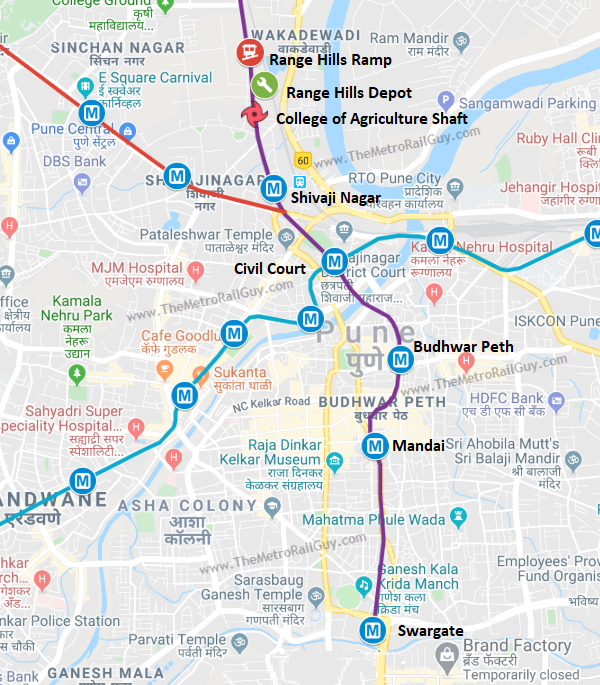 Some snaps via followers Sarit Chhipa and Avinash Choudhary: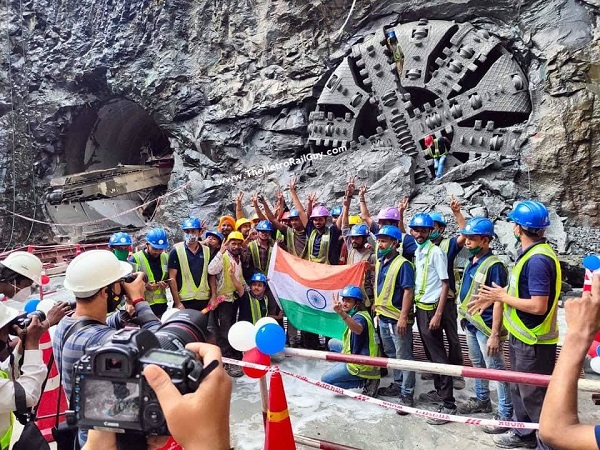 Video:
With this development, tunneling works are now just pending on UGC-02 (Budhwar Peth – Swargate). TBM S81 is actively working on its up-line and is close to Mandai Station where piling work is ongoing.
As I shared earlier, there's no clarity on which TBM will build the parallel down-line tunnel for UGC-02 – whether it's S81 or S78. If I had to bet, my money would be on S78.
For more updates, check out the Pune Metro section or my Home Page!
– TMRG