Tunnel Boring Machines Vamika on Monday and Avni today recorded their first breakthroughs to construct Bangalore Metro's 21.386 km Pink Line (Reach 6).
Both slurry machines of the 73.92 km Bangalore Metro Phase 2 project were deployed to build the down-line tunnel by Afcons Infrastructure (Package RT-01) and Larsen & Toubro (RT-02) respectively.
TBM Vamika at Dairy Circle
TBM Vamika (S-1260) by Afcons Infra recorded a "hidden breakthrough", just like its sister machine TBM Rudra (S-1259) in November 2021, at Dairy Circle Station where excavation is still underway.
The Herrenknecht machine was commissioned from the South Ramp in June 2021 and traveled 614 meters for the 3.655 km Package RT-01 (Rashtriya Military School Station – Dairy Circle Ramp).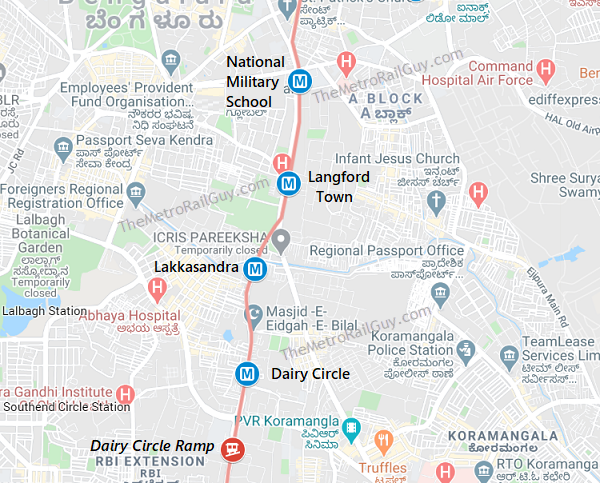 This was Afcons' 3rd breakthrough in RT-01. Prior to this, TBM Varada arrived at Langford Town and TBM Rudra arrived at Dairy Circle – both in November.
Per the tunneling plan – Vamika will now continue building rings for the down-line tunnel through Dairy Circle Station's box towards Lakkasandra Station – a distance of 747.338 meters which Afcons hopes to complete within 243 days. During Dairy Circle Station's excavation, those rings will be dismantled.
TBM Avni at MG Road
TBM Avni (DZ669) by Larsen & Toubro recorded the first breakthrough for the city's 2.755 km package RT-02's 2141m twin tunnels between Shivaji Nagar – MG Road – National Military School (formerly Vellara Road).
This CRCHI machine started tunneling in September 2020 to build the 1086 meter down-line tunnel between Shivajinagar and MG Road stations. Per BMRCL's press release, the machine "encountered hard boulders for a length of around 280m" which required frequent interventions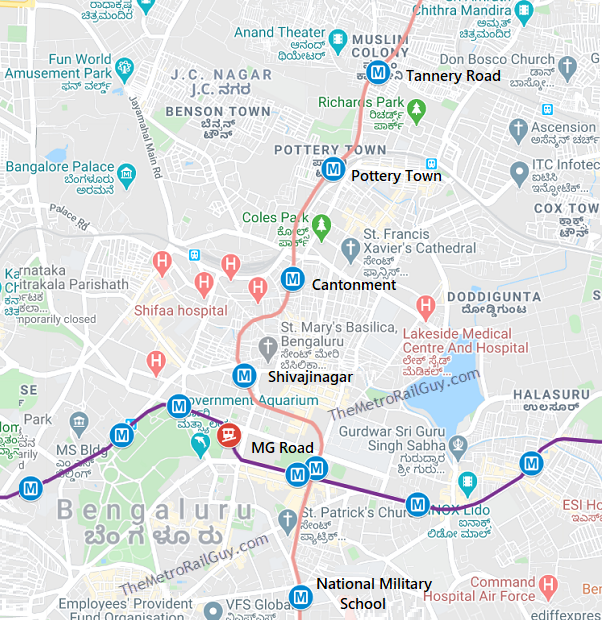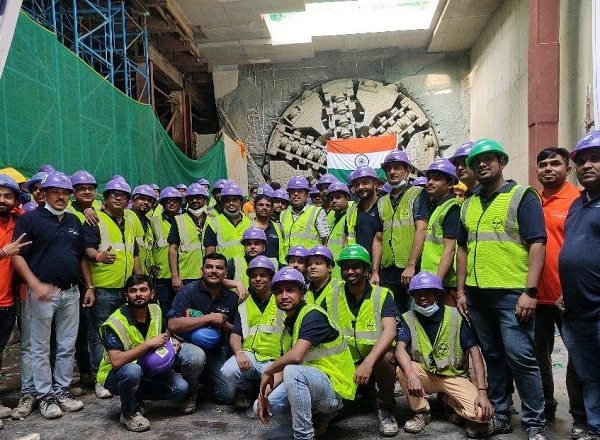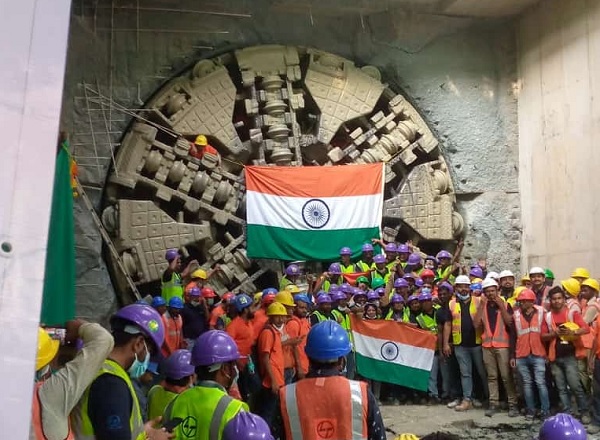 From here on, TBM Avni will now be dragged through MG Road's station box for its final assignment to build the 1098m down-line tunnel towards Vellara Junction (National Military School). L&T hopes to complete that job in 331 days.
With these 2 breakthroughs squared away, approximately 22% of tunneling work for Phase 2 has been completed with 6 out of 26 breakthroughs being recorded: 3 on RT-01 by Afcons, 1 on RT-02 by L&T, 2 on RT-03 by L&T, and 0 on RT-04 by ITD Cem.
On a different note, I've created a new info page for the Bengaluru Suburban Rail project – check it out here! On the menu bar, it can be found under Misc > Misc Rail. I'll enhance it as I find time.
For more updates, check out the Bangalore section or my Home Page! Sign up for free instant email notifications on new posts over here. Like this post? See how you can support the site over here.
– TMRG