Datamatics Global Services – AEP Ticketing Solutions (DM-AEP-26A JV) was on December 24 awarded a Rs. 227 crore contract for the 82.15 km Delhi – Meerut RRTS Line's EMV-based open loop Automated Fare Collection (AFC) system (Package 26A).
This new semi high-speed line will allow QR Code based ticketing (digital QR & paper QR) and EMV (Europay, Mastercard, Visa) open loop contactless card ticketing based on NCMC (National Common Mobility Card) standards via a contactless bank card, phone or smartcard.
Riders will have the option to use QR code tickets which can be bought at each station's ticket vending machines, ticketing booth or generated digitally on NCRTC's mobile app or website. Business Class riders have to validate twice – once at the concourse level and the second on the platform level for access to the executive lounge for boarding the Alstom trains' Business Class coach.
NCRTC had invited tenders for this package in May 2021 under the Hybrid Annuity Model (HAM) – the first of its kind for AFCs in India where NCRTC will appoint a system integrator (Package 26A) and financial institution (Package 26B) to issue and acquire services.
Technical bids for 26A were opened in September to reveal 5 bidders – 3 of whom were disqualified.
| | |
| --- | --- |
| Firm / Consortia | Bid |
| DM – AEP – 26A JV | Qualified |
| Aurionpro – SC Soft JV | Qualified |
| Asis – Paycraft JV | Disqualified |
| Revenue Collection Systems France SAS | Disqualified |
| Shellinfosg Global Digital Technologies – Analogics Tech India JV | Disqualified |
If someone has bid values for the qualified bidders, then leave a comment below or shoot me a message via the Contact page. I'd like to add it in here for record keeping.
Contract Value: Rs. 227,00,00,000
Scope: Design, Supply, Installation, Testing & Commissioning and Comprehensive Annual Maintenance Contract of EMV based Open Loop Automatic Fare Collection (AFC) System for Delhi-Ghaziabad-Meerut RRTS Corridor of NCRTC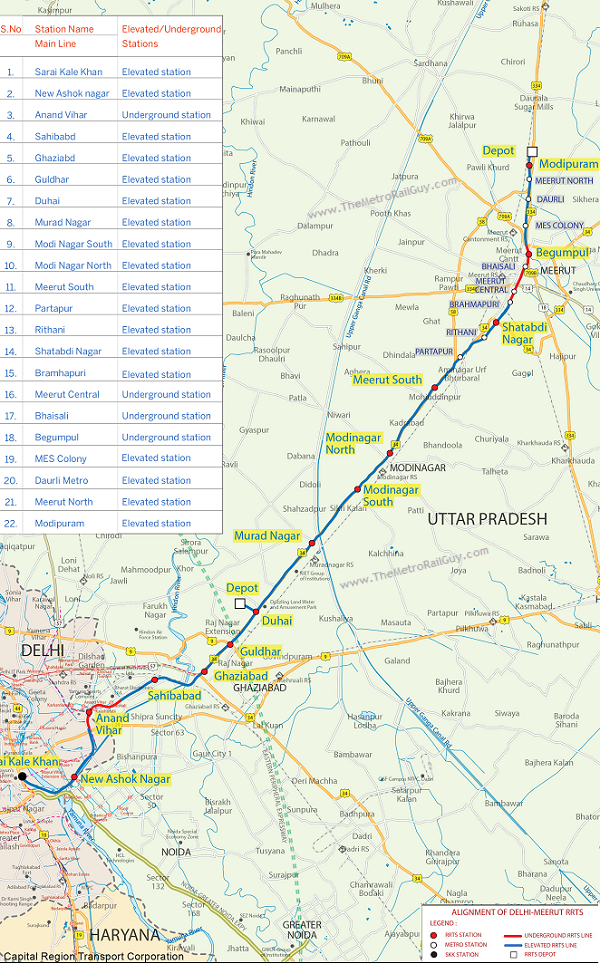 Prior to this, Datamatics had won AFC contracts for Mumbai Metro's Line-2A, 2B & Line-7 and Lucknow Metro's Line-1.
Technical bids for RRTS' Package 26B, to select a financial institution, are currently scheduled to be opened on January 11.
With this development, I'm missing information on the winner for just Package 16 where financial (price) bids have been opened. L&T is likely the winner. If someone can confirm, just leave a comment below or shoot me a message via the contact page.
Package 16 (2 lots): 2000 MT of 1080 Grade Head-Hardened and 4000 MT of regular 880 Grade rails within Duhai Depot, Modipuram Depot and Jangpura Stabling Yard – 2 bids were received for Lot-1 and 1 bid for Lot-2 (bidder names are unknown)
A list of the Delhi – Meerut RRTS project's packages (civil & systems) and their status can be viewed here.
For more updates, check out the RRTS section or my Home Page! Sign up for free instant email notifications on new posts over here. Like this post? See how you can support the site over here.
– TMRG