Sam India Builtwell in the past week recorded two important milestones for Agra Metro Phase 1 project's 4 km Taj East Gate – Taj Mahal Ramp elevated corridor on Fatehabad Road.
Last week, the final of 684 piles was constructed for pier foundation work. The first ceremonial pile for the 14.25 km Line-1 was bored in December 2020 during a virtual ceremony hosted by Prime Minister Modi.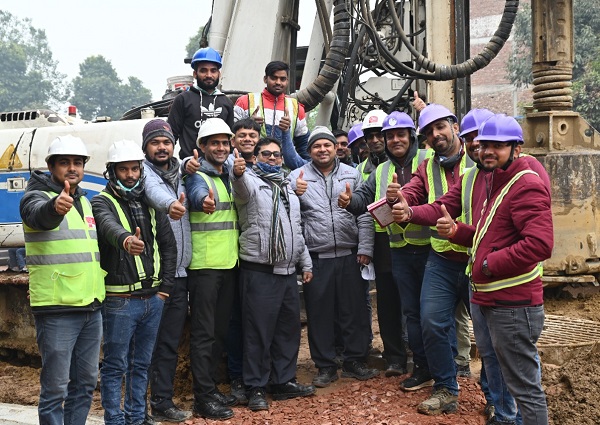 And then this Sunday, Sam's station team with support from Appolo Cranes completed erecting all 144 double T girders for the platform level of Taj East Gate Station, Basai Station and Fatehabad Road Station. Launching work had started on August 31, 2021.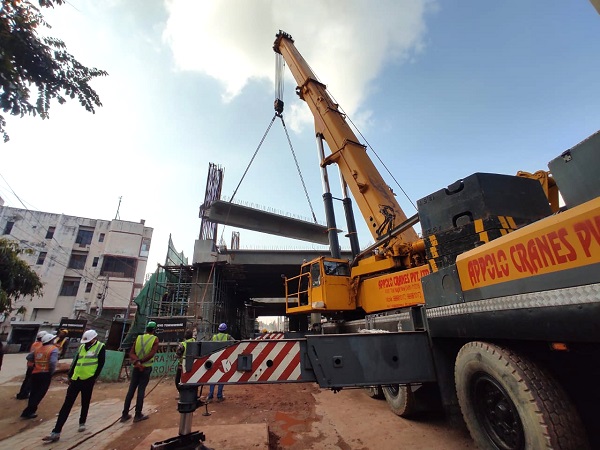 Sam India Builtwell was awarded the 7 km Priority Corridor's 4 km Package AGCC-01's Rs. 272.95 crore contract by Uttar Pradesh Metro Rail Corporation (UPMRC) in October 2020.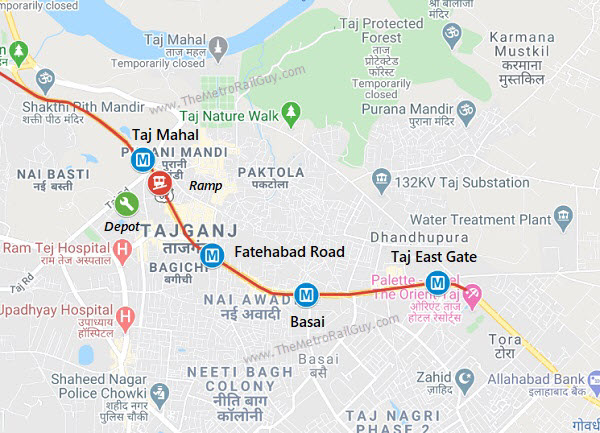 Technical bids from 7 firms are currently being evaluated since November 2021 for the remaining 3 km underground portion (Package AGCC-02) of the Priority Corridor connecting Taj Mahal – Jama Masjid stations. Due to bidding delays, there's no way UPMRC will be able to open the Priority Corridor's 3 km underground section by their original target of 2024 Lok Sabha elections.
For more updates, check out the Agra Metro section or my Home Page! Sign up for free instant email notifications on new posts over here. Like this post? See how you can get early-access to updates and support the site over here.
– TMRG