NCC Ltd. this Sunday bored & concreted the first pile to officially mark the start of construction work on Bangalore Metro's 37 km Airport Line (Blue Line) which will link Bengaluru's Kempegowda International Airport (KIA) to KR Puram.
This new metro line, under Bangalore Metro Phase 2B project, comprises of 3 civil packages ranging from 11 to 15 kms.
NCC was awarded 3 LOA contracts in November 2021 for 15 elevated stations & viaduct construction work, with completion deadlines ranging from 24 – 27 months. Their various team began test piling and other pre-construction activities in January 2022.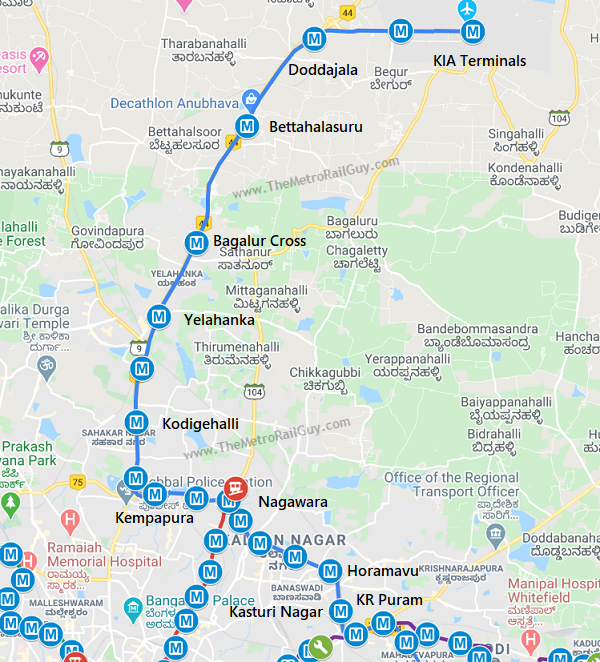 On Sunday, 3 piles were bored & cast for Pier AP665 near Bagalur Cross Underpass which falls under the 11.678 km Package-2. That civil package's scope includes a viaduct between Hebbal – Bagalur Cross (chainage 10072m to 21500m), a 250m pocket track, and 5 elevated stations at Hebbal, Kodigehalli, Jakkur Cross, Yelahanka and Bagalur Cross.
The 4th pile was cast on Monday at a depth of 28 meters from the cut-off level. Next steps include casting a pile cap on-top to complete the pier's substructure. Package 2 has around 576 piers for viaduct & stations, so NCC will be boring around 2300-2400 piles.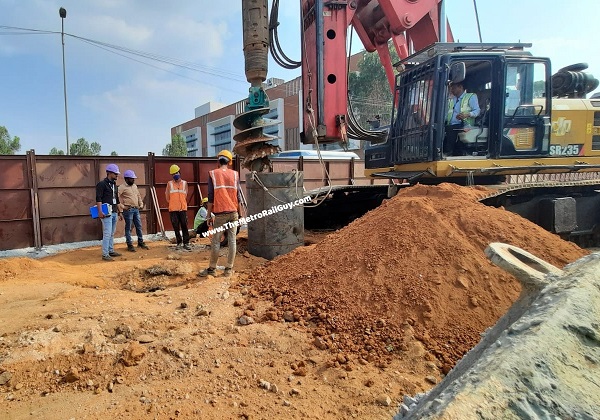 Piling for Package 1 (KR Puram – Hebbal) and Package 3 (Bagalur Cross – KIAL Airport) is planned to start by month-end. With this development, the city's Airport Line is now officially under construction! I've updated all key figures across the Bangalore Metro overview, Phase 2B and Quick Snapshot pages.
For more updates, check out the Bangalore section or my Home Page! Sign up for free instant email notifications on new posts over here. Like this post? See how you can get early-access to updates and support the site over here.
– TMRG