Bangalore Metro Phase 2B – Information, Route Maps, Tenders & Updates
Menu: News & Construction Updates | Overview | Phase 1 Info | Phase 2 Info | Phase 2A Info | Phase 2B Info | Phase 3 Info | Metrolite Project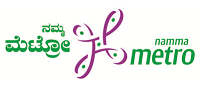 Phase 2B Information
37 km Bangalore (Namma) Metro Phase 2B project envisions an airport-link from Bengaluru city to the Kempegowda International Airport (KIAL) in Devanahalli.
A metro line to the airport has been on the drawing board since 2005 when construction commenced on the city's airport. It was first envisioned as a high-speed rail link connecting the city's CBD (MG Road) to be executed by a special purpose vehicle independent of the Bangalore Metro Rail Corporation.
In October 2015, RITES suggested 2 routes to the Bangalore Metro Rail Corporation (BMRCL). In September 2016, BMRCL sought suggestions from the public on 9 routes; they went on to finalize 4 routes in late-April 2017. In May 2017, they picked the route extending Line-4 via Nagawara, RK Hegde Nagar, Jakkur & Yelahanka. In January 2019, the Karnataka Government announced the approval of the line's route as an extension of Line-5 (ORR Line) via KR Puram, Nagawara, Hebbal & Yelahanka.
In its current form, the 37 km line will have 17 stations and is estimated to cost Rs. 10,584 crore. Funding for it has been sought from the Central Government and through an ODA loan from the Asian Development Bank (ADB).
Bids for Phase 2B's construction were invited in July 2019 and construction is expected to begin in Q1 2021.
Route Information
Line-5 – Blue Line: KR Puram – Hebbal – KIAL Terminals
Length: 37 km
Type: Elevated, At-Grade and Underground (within the airport)
Number of Stations: 17
Station Names: Kasturinagara, Horamavu, HRBR Layout (erst. Babusaheb Palya), Kalyan Nagar, HBR layout, Nagawara, Veerannapalya, Kempapura, Hebbal, Kodigehalli, Jakkur Cross, Yelahanka (erst. Kogilu Cross), Bagalur Cross (erst. Bagalur/PRR Cross), Bettahalasuru, Doddajala (erst. Trumpet Junction), Airport City (erst. Sky Garden, to be built at-grade) and KIAL Terminals (erst. Airport Terminal, to be built partially underground)
Phase 2B Route Maps
The embedded map below shows the tentative location of all stations in Phase 2B and can be zoomed into!
An official PDF route map of Bangalore Metro Phase 2B will be added here when available.
Future Network Route Map: Phase 1-2-2A-2B
Key for map below: Phase 1 | Phase 2 | Phase 2A | Phase 2B
Tenders
Latest Bangalore Metro (BMRCL) Phase 2B tenders can be viewed on the BMRCL's website. News on these notices, their bidders and contracts are covered in further detail on the news & construction page.
List of Major Contractors
Click on 'News & Construction Updates' below for project news, progress and updates.
Menu: News & Construction Updates | Overview | Phase 1 Info | Phase 2 Info | Phase 2A Info | Phase 2B Info | Phase 3 Info | Metrolite Project
Page last updated: July 19, 2020. Spot an issue? Let me know here.