Bangalore Metro Phase 3 – Information, Route Maps, Tenders & Updates
Menu: News & Construction Updates | Overview | Phase 1 Info | Phase 2 Info | Phase 2A Info | Phase 2B Info | Phase 3 Info | Metrolite | Suburban Rail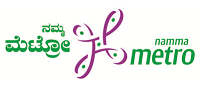 Phase 3 Information
Bangalore (Namma) Metro's Phase 3 project is currently in the planning stage with routes totaling 105.55 km being explored since 2015.
Pre-feasibility and techno-economic feasibility studies by RITES and BMRCL were prepared in 2016. Karnataka's state government approved the preparation of the project's detailed project report (DPR) in February 2018 and the work for it was assigned to RITES in July 2020. The first draft is expected to get ready by mid-2023.
Construction on Phase 3 is expected to begin in 2025 and end in the mid 2030s. By the time construction begins, multiple changes in the project's scope & alignment can be expected to take place.
Estimated Cost: N/A (Pending Route Finalization & Approval)
BMRCL's Current Phase 3 Deadline: Not Finalized (Pending Route Finalization & Approval)
My Completion Estimate: 2035 (no sooner, if approved by state government in 2024)
New Lines
Carmelaram – Yelahanka (37 km, shown in Brown) – DPR bids invited April 2022
Marathahalli – Hosakerehalli (21 km, shown in Red)
Silkboard – KR Puram – Hebbal (29 km, shown in Blue)
Note: The 18 km Silkboard – KR Puram section (view info & DPR) has been fast-tracked and allocated to Phase 2A. In March 2017, the Karnataka Government's cabinet approved its DPR.
Note: Official line colors are yet to be announced.
Extensions of Existing Lines
Nagavara – Airport (23 km)
Note: In May 2017, the airport line's route was finalized via RK Hegde Nagar – Jakkur – Yelahanka – see info here. In 2018, it was decided to be developed under Phase 2B as an extension of the Silkboard – KR Puram line instead.
In addition, here are some other potential lines on the drawing board –
JP Nagar to K R Puram via Hebbal
Magadi Road Toll Gate to Kadabagere
Gottigere to Basavapura
RK Hegde Nagar to Aerospace Park
Kogilu Cross to Rajanukunte
Bommasandra to Attibele
Iblur to Carmelaram
In March 2020, Karnataka's Chief Minister announced during the budget speech that 2 corridors will be developed as metrolite lines through the public private partnership (PPP) model and the Detailed Project Report (DPR) for both will be prepared. These 2 corridors are:
ORR West Line: Hebbal to Mysore Road Metro Station (30 km)
Magadi Road Toll Gate to Kadabagere (14 km)
NOTE – An accurate representation of Phase 3 will appear only after the DPR is finalized and approved. Until then, all of the above lines and extensions are contenders for inclusion – see my post here which includes a map of the above lines.
Phase 3 Route Maps
The embedded maps below can be zoomed into!
An official PDF route map of Bangalore Metro Phase 3 will be added here when available.
Key for map below: Phase 1 | Phase 2 | Phase 2A | Phase 2B | Phase 3
Tenders
Bangalore Metro (BMRCL) Phase 3 tenders can be viewed on the BMRCL's website, when available. News on Phase 3's progress, tender notices, their bidders and contracts are covered in further detail on the news & construction page.
Click on 'News & Construction Updates' below for project news, progress and updates.
Menu: News & Construction Updates | Overview | Phase 1 Info | Phase 2 Info | Phase 2A Info | Phase 2B Info | Phase 3 Info | Metrolite | Suburban Rail
Page last updated: April 24, 2023. Spot an issue? Let me know here.