Himcon Engineers (India) has started remodeling work at Delhi Metro Pink Line's existing Mukundpur Depot under Package DC-27 of the 65.1 km Phase 4 project.
Besides augmenting capacity for the Pink Line's trains, this upgrade work is being undertaken to allow for the Magenta Line's trains (some or all of the 144 new coaches) to be stabled and maintained at Mukundpur in the future.
Pink Line (Line-7) will see the following additional facilities created:
Inspection Bays: 3
Workshop Bays: 1
Stabling Lines: 12 (extension of length)
Test Track: 1
Magenta Line (Line-8) will see the following new facilities created:
Inspection Bay: 2
Workshop Bays: 2
Stabling Lines: 13
Test Track: 1
Shunting Neck: 1
ETU: 1
Himcon was awarded the depot's civil construction contract in August 2021 with a Rs. 62.64 crore value and 30 month completion deadline.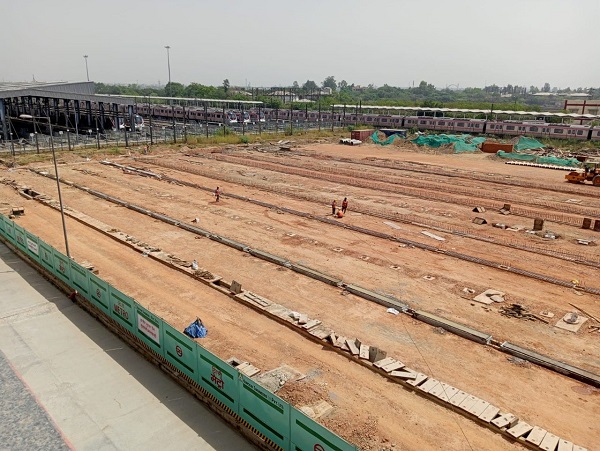 Track-work at the depot through Package DT-12 will later be performed by S.C. Agarwal. They were awarded a Rs. 10.58 crore contract for it in October 2021.
Electrification work through Package DE-14 will be executed by KEC International. They were awarded a Rs. 68.98 crore contract for the Pink Line's 12.098 km Maujpur – Majlis Park extension and Mukundpur Depot in October 2021.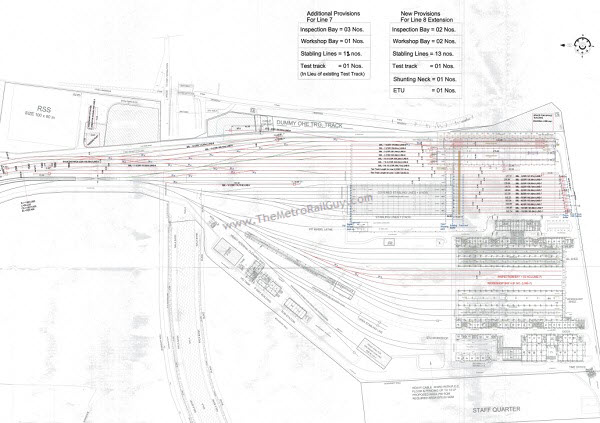 DMRC also plans to create 6 new elevated stabling lines at the Pink Line's Majlis Park Station nearby to support operations and bring down train induction time. A tender notice for its construction is pending – see a list of Phase 4 tenders and their status/contractors over here.
For more updates, check out the Delhi Metro section or my Home Page! Sign up for free instant email notifications on new posts over here. Like this post? See how you can get early-access to updates and support the site over here.
– TMRG