Gujarat Metro Rail Corporation (GMRC) this week invited tenders to manufacture and supply 30 new coaches (rolling stock) for Ahmedabad Metro's Phase 2 project.
The city's 28.254 km under construction project will see the north-south Red Line getting extended by 22.838 km from Motera Stadium to Mahatma Mandir via 20 stations and a 5.416 km spur from GNLU to GIFT City via 2 new stations.
GMRC aims to operate 10 trains in a 3-coach configuration and stable them at the proposed Indroda Depot in Gandhinagar. This systems contract will be funded through a loan from France's Agence Française de Développement (AFD).
Package: RS3
Estimate: Not Disclosed
Completion Period: Not Disclosed
Pre-bid Date: 12/05/2022 at 11:30:00
Bid Submission Deadline: 13/06/2022 at 15:00:00
Technical Bid Opening: 13/06/2022 at 15:30:00
GMRC's Brief Scope: Design, Manufacture, Supply, Testing, Commissioning and Training of 30 nos. of Standard Gauge Cars for Ahmedabad Metro Rail Phase-II Project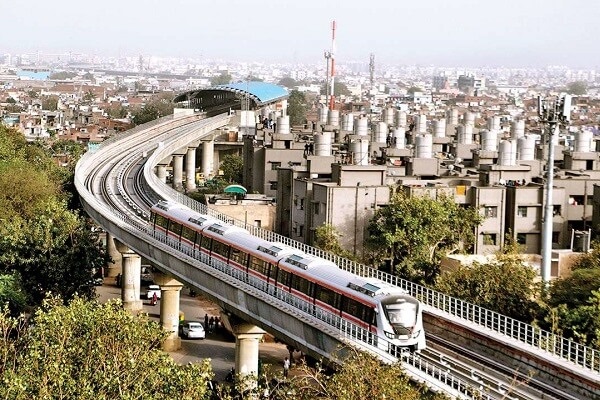 30 coaches to me seems awfully low and suggests that AFD and GMRC have ridership concerns at least in the short-term.
Trial runs on Ahmedabad Metro's Red Line started in February between APMC – Jivraj Park. We're at least 3 years away from seeing operations starting on Phase 2, but most likely GMRC will run loop operations within the line with high frequencies on the Ahmedabad portion (APMC – Motera) and low on the North Ahmedabad – Gandhinagar portion (Motera – Gandhinagar / GIFT).
For more updates, check out the Ahmedabad section or my Home Page! Sign up for free instant email notifications on new posts over here. Like this post? See how you can get early-access to updates and support the site over here.
– TMRG