June 24, 2022 Update: Motorola Solutions has been issued LOA with a contract value of Rs. 81,16,98,364.40
June 5, 2022 Original Post: Motorola Solutions India Pvt. Ltd. on Tuesday emerged as the preferred bidder for the 65.1 km Delhi Metro Phase 4 project's radio system (Package DS14).
Delhi's new Phase 4 is well under construction and its priority corridors include 1 new line (23.62 km Silver Line: Aerocity – Tughlakabad) and the extension of the Magenta Line (28.92 km Janakpuri West – R.K. Ashram) and Pink Line (12.58 km Mukundpur – Maujpur).
Delhi Metro Rail Corporation (DMRC) had invited tenders for this systems contract funded by JICA in December 2021 with an unknown estimate and 1095 day (3 year) deadline.
Technical bids were opened in March 2022 to reveal Motorola as the only bidder. During evaluation, they were found technically compliant to the tender conditions after which their financial bid was opened on Tuesday.
If someone has Motorola's bid value, then leave a comment below or shoot me a message via the Contact page. I'd like to add it in here for record keeping.
Brief Scope: Design, Manufacture, Supply, Installation, Testing and Commissioning of Radio System for 3 priority corridors of PhaseIV project of Delhi MRTS.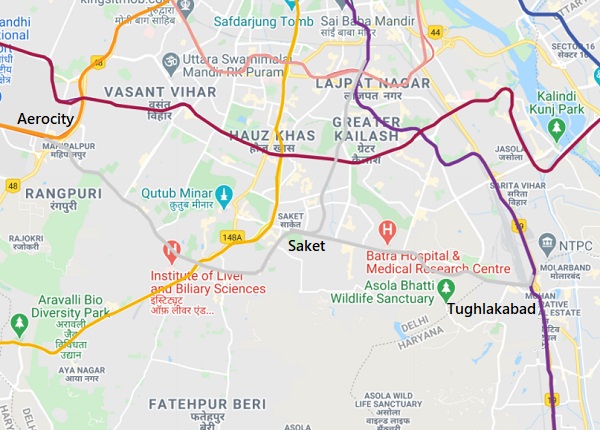 Without Motorola's bid value, I can't provide an assessment on the chances of a contract getting issued. We'll have to wait a month or two to see the outcome of this.
Motorola has equipped Delhi Metro with its TETRA-based radio communication system right from the inception of the 65.1 km Phase 1 project – see Motorola's brief case study.
DMRC continues to chip away at all system contracts with technical bids getting opened each week (see Delhi Metro updates page) such as track-work and electrification. A list of all Delhi Metro Phase 4 packages, their contractors and status can be viewed here.
For more updates, check out the Delhi Metro section or my Home Page! Sign up for free instant email notifications on new posts over here. Like this post? See how you can get early-access to updates and support the site over here.
– TMRG