Mumbai Metro Rail Corporation (MMRC) on Tuesday received their first Alstom train-set for Mumbai Metro's 33.5 km Aqua Line (Line-3) which will connect Cuffe Parade – BKC – SEEPZ – Aarey Colony through 27 stations.
Four coaches of the prototype train were unloaded at the Sariput Nagar Ramp's unloading facility near Aarey Milk Colony, while another four coaches will reach the city "in a couple days" per Ashwini Bhide, MMRC's Managing Director.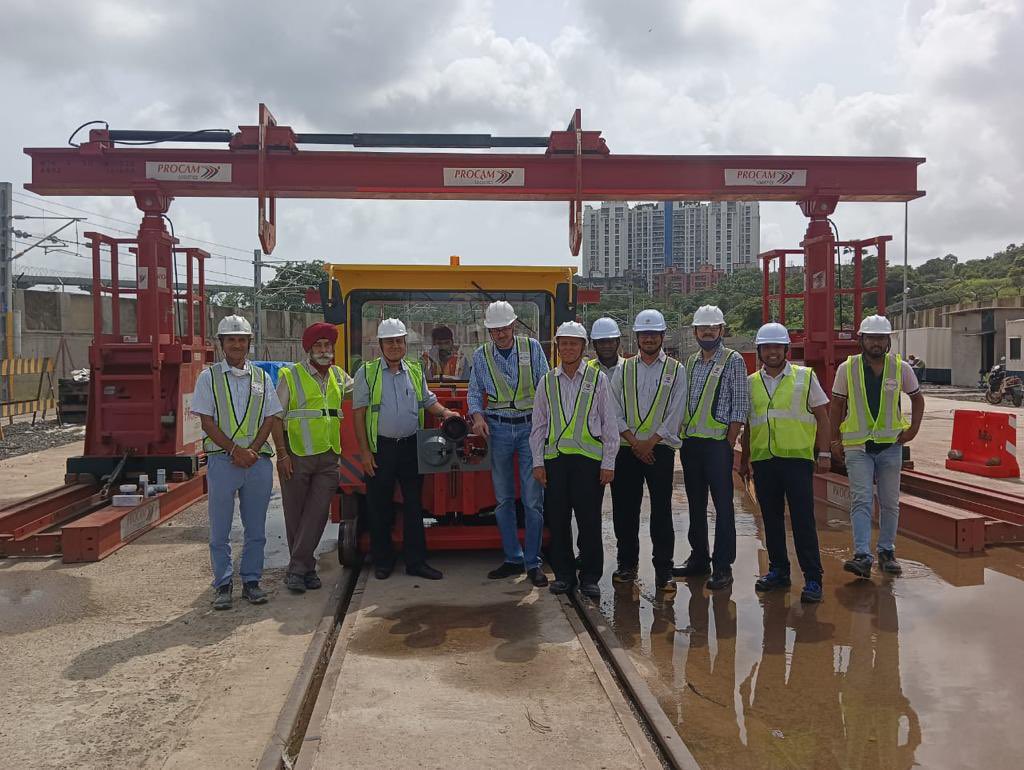 These 4 coaches were manufactured at Alstom's Sri City facility back in 2020 as part of a €315 million contract to supply 31 lightweight modern passenger trainsets of 8 cars each (total 248 coaches).
The coaches had since been stored in Sri City due to uncertainty over the construction of Aarey Depot, which the previous state government wasn't in favor of building and had a stay order issued in November 2019.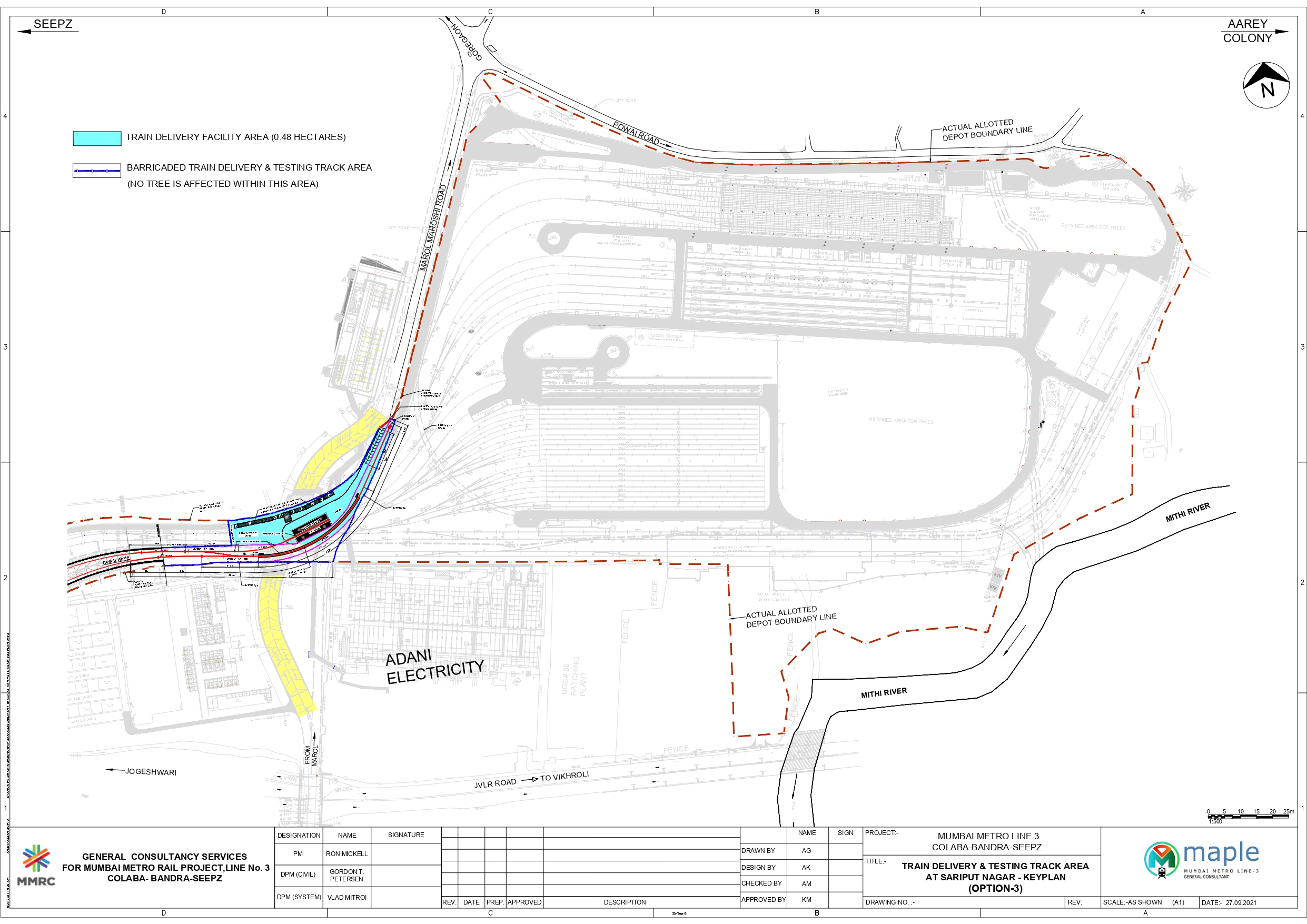 Additional images can be viewed here on Ashwini Bhide and MMRC's Twitter handles.
The Government of Maharashtra on July 21 revoked the 2019 stay order and directed MMRC to started site preparation activities around Aarey Milk Colony to facilitate construction work.
Aarey Depot & its station's Rs 328 crore construction contract was awarded to Sam India Builtwell in 2017, and that included preparatory works, such as building storm water drains. I hear negotiations are underway to finalize the contract value based on current prices.
In the coming weeks, MMRC plans to assemble the train, conduct static testing, and then operate it from Sariput Nagar Ramp to Marol Naka Station a distance of 3 km (view map), through MIDC and SEEPZ stations where track-work and electrification works are over.
These will be design proving trial runs only. I see proper full-fledged testing with multiple trains starting no sooner than 2024 at this time which depends on the construction of the depot.
This is a highly encouraging development, and I envision that until Q4 2023, this train will likely be the only one in MMRC's possession.
For more updates, check out the Mumbai section or my Home Page! Sign up for free instant email notifications on new posts over here. Like this post? See how you can get early-access to updates and support the site over here.
– TMRG