Sojitz Corporation – Larsen & Toubro JV have been awarded a roughly Rs. 3773 crore contract for Sabarmati Depot's construction (Package D-2) to support the 508.17 km Mumbai – Ahmedabad High Speed Rail (MAHSR Bullet Train) project.
Sabarmati maintenance depot for Shinkansen train-sets will be located on a 82 hectare land parcel in north Ahmedabad. The contract's scope includes construction of a workshop shed, inspection shed, various office building and Operations & Control Centre (OCC).
India's National High-Speed Rail Corporation Limited (NHSRCL) had invited tenders for its construction in July 2021. If someone has a list of bidders and their bid values, then leave a comment below or shoot me a message via the Contact page.
Larsen & Toubro announced this development on December 5 calling it a "Large" order (Rs. 2,500 to 5,000 crore), while Japan's Sojitz announced it on December 2 placing its value at 63 billion yen (approx. Rs. 3773.79 crore).
IFB Number: Package No. MAHSR-D-2
Brief Scope: Design, Construction, Installation, Testing and Commissioning of Sabarmati Depot consisting of Workshop, Inspection Sheds, various buildings, Maintenance Facilities, and Associated works on Design-Build Lump Sum Price Basis in the State of Gujarat for the Project for Construction of Mumbai-Ahmedabad High Speed Rail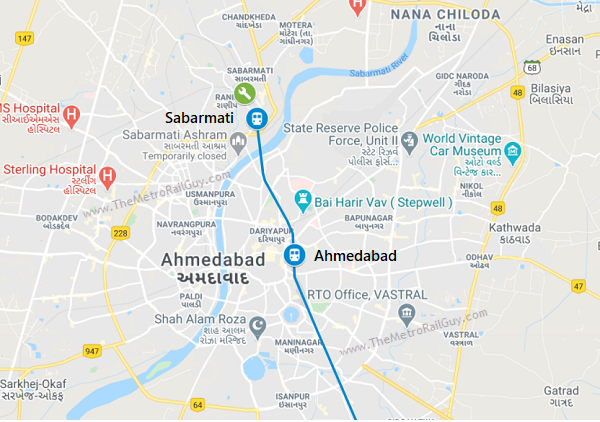 Sabarmati Depot will be the largest among three depots planned on this route. Other depots will be located at Surat (Gujarat) and Thane (Maharashtra).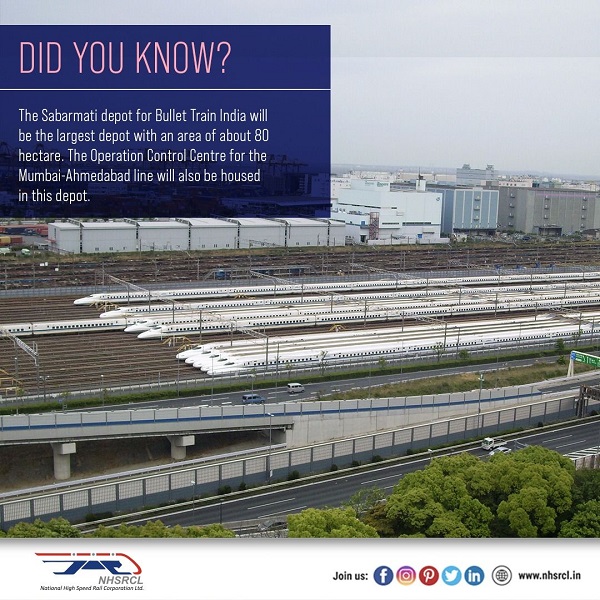 Sojitz-L&T JV will be working closely with SCC-VRS JV which was awarded a Rs. 307.24 crore contract to construct 2.127 km Package C-8 of the main-line within Sabarmati Depot's premises. This includes civil, building & preparatory works.
In the past, Sojitz has received orders for track laying, electrification, signaling and telecommunication work for the Delhi-Mumbai Freight Corridor from the Indian Freight Corridor Corporation.
This is L&T's 6th contract for this HSR project. Other wins include civil viaduct and station packages C4, C5 & C6, special steel bridges packages P4(X) & P4(Y) and ballastless track-work Package T3. A list of all bullet train civil & system packages and their status can be viewed here.
For more updates, check out the High Speed Rail section or my Home Page! Sign up for free instant email notifications on new posts over here. Like this post? Get early-access to updates and support the site over here.
– TMRG