Larsen & Toubro this week lowered parts of S-1327A – their first tunnel boring machine into a shaft in Chennai's Greenways Road neighborhood to construct Package TU02 of the 118.9 km Chennai Metro Phase 2 project.
This 100m long Ø6.65m Herrenknecht earth pressure balance (EPB) machine will be deployed by Larsen & Toubro along with 7 other TBMs to construct approximately 12 km twin tunnels (total 24 km) on the new 45.813 km Line-3 between Kellys and Taramani Road Junction stations.
The machine had passed factory acceptance tests (FAT) in July at Herrenknecht's local facility in Chennai.
L&T was awarded Package TU-02's Rs. 2385 crore contract by Chennai Metro Rail Ltd. (CMRL) in May 2021 with a 42 month deadline.
Scope of TU02: Construction of approximately 12 km twin bored tunnels (total = 24 km) from Kellys Station to Taramani Road Junction and the construction of diaphragm walls, entry/exit structures of Chetpet station, Royapettah Government Hospital Station, Thiruvanmiyu Station, and part diaphragm wall of Greenways Road Station, including launching and retrieval shafts at the above stations.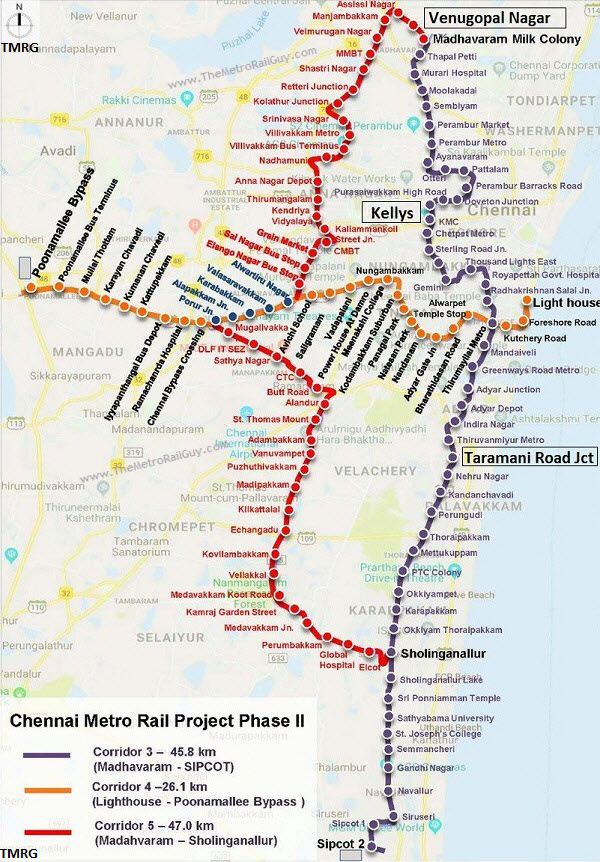 The machines' shields have been lowered for the initial drive, and the back-up gantry will be lowered and attached later for the main drive.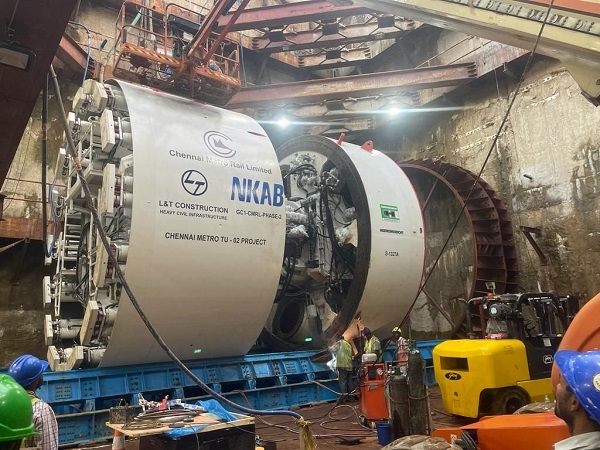 L&T's tunneling plan with 8 TBMs still remains unknown to me at this time. That said, I hear this TBM will first excavate south towards Adyar Junction. If someone reading this has more information, then leave a comment below or shoot me a message via the Contact page.
Besides this machine, L&T will deploy Herrenknecht TBM S-1326A, 4 new CRCHI machines and 2 refurbished Robbins machines from Mumbai Metro Line-3's Package UGC-01. Both Robbins machines are currently stationed at L&T's Tunnelling Excellence Academy near Kanchipuram.
In other news, CMRL continues to push the submission deadline and opening of technical bids for Line-3 and Line-5's underground stations works (Packages UG-01 to UG-06). They've been rescheduled at least 10 times already over the course of a year, and the current opening dates range between January 31 and February 22.
For more updates, check out the Chennai section or my Home Page! Sign up for free instant email notifications on new posts over here. Like this post? Get early-access to updates and support the site over here.
– TMRG