Afcons Infrastructure this weekend began work to construct the diaphragm wall (D-wall) of Kolkata Metro Line-6 (Orange Line)'s underground airport tunnel as part of Package ANVS-RVNL-1682.
Kolkata Metro's Airport Station will serve as the northern terminal of the 29.87 km Line-6 (Kavi Subhash New Garia – Biman Bandar). It'll also be a stop on the 6.87 km Line-4 (Noapara – Airport) which will be extended northward to New Barrackpore.
The station's box is under construction by ITD Cementation with 4 lines and a train stabling facility. Afcons' scope here includes constructing an approximately 950m underground cut & cover tunnel through the Airports Authority of India (AAI)'s land.
Afcons was awarded Package ANVS-RVNL-1682's Rs. 532.65 crore civil construction contract in January 2021 with a 36 month deadline. This 3.519 km mostly elevated civil package will connect Sub CBD-2 Station to Biman Bandar.
Their scope includes the construction of 2 new stations at Chinar Park (formerly Rabindra Tirtha) and VIP Road (Haldiram), and the following viaduct & underground sections:
Viaduct (2 sections)
Section 1: (CH: 25900 approx.) to CP:801 (CH:27200 approx.)
> Length: 1300M (Approx.)
Section 2: CP: 801 (CH: 27200 approx.) to start of ramp (CH:28450 approx)
> Length: 1250M (approx.)
Ramp/Underground
Start of Ramp (CH:28450) to end of Design Limit (CH: 29400)
> Length: 950M (approx.)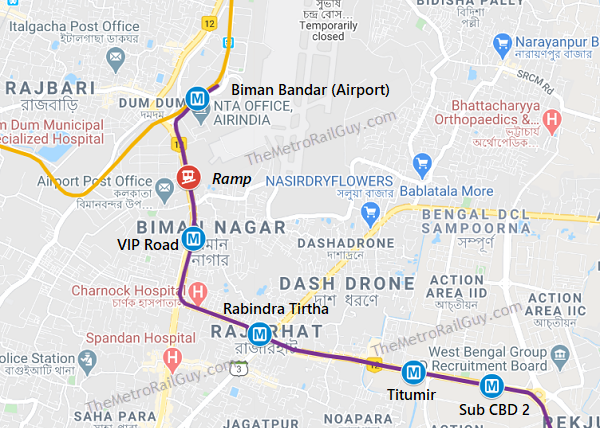 Piling work for the elevated section had started in New Town in April 2021.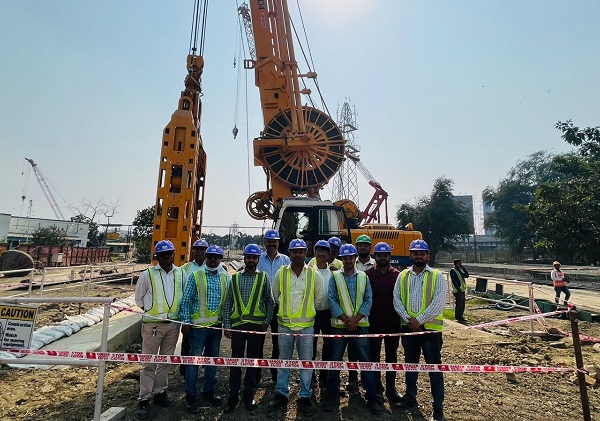 Here's my go-to video to demonstrate how D-walls are built to form the boundary wall of station boxes and cut & cover tunnels:
For more updates, check out the Kolkata section or my Home Page! Sign up for free instant email notifications on new posts over here. Like this post? Get early-access to updates and support the site over here.
– TMRG