Delhi's upcoming semi-high speed Regional Rapid Transit System (RRTS) with lines to Meerut, Alwar & Panipat has been branded as RAPIDX, per National Capital Region Transport Corporation (NCRTC).
This new rail system till now didn't have an official name. RRTS simply referred to the type of rail system (i.e. a regional train service), just like how MRTS (mass rapid transit system) refers to local metro or monorail services.
The system's new name RAPIDX is reflected on NCRTC's website:
It was also announced via a banner on their social media accounts: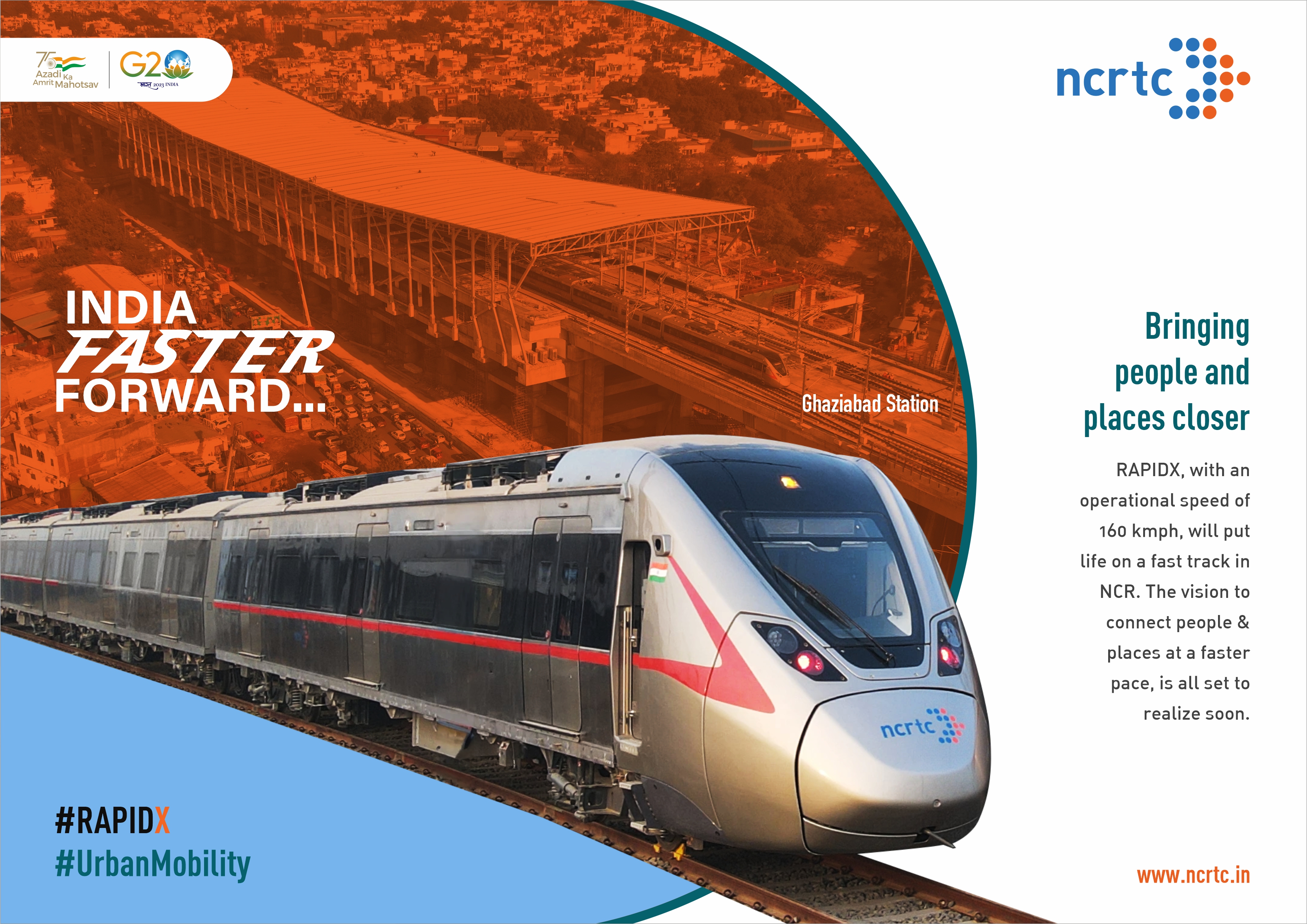 Between 2017-2022, the system's lines were referred to as "Smart Lines" in various government's brochures. After publishing about that name in 2020, NCRTC's public relations agency reached out to me clarifying that wasn't the official name and they were "yet to officially decide the name for our RRTS lines".
In the project's 349 km Phase 1, which is about as large as the Delhi Metro's current network, three RAPIDX corridors with 62 stations have been prioritized for development.
RAPIDX trains will run with a maximum speed of 160 km/hr and average speed of 100 km/hr to connect Sarai Kale Khan with other neighborhoods within Delhi, Delhi's suburbs, and towns in the National Capital Region (NCR).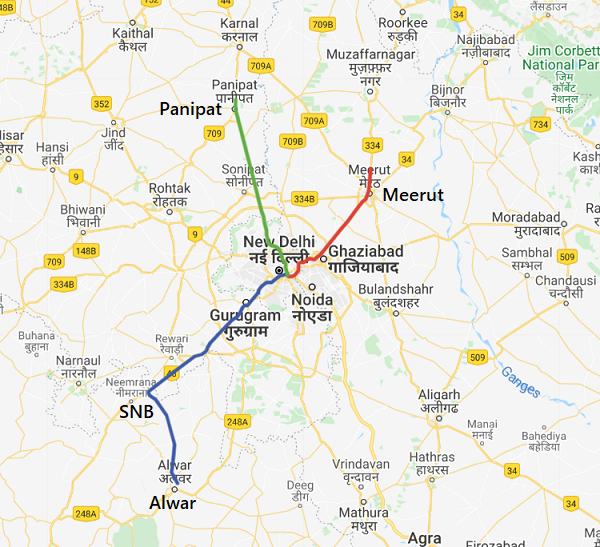 In the next phase(s), five additional RAPIDX lines will be developed. All of these have been mapped out on the NCR RRTS page.
Delhi – Faridabad – Ballabhgarh – Palwal RAPIDX Line (60 km)
Ghaziabad – Khurja RAPIDX Line (83 km)
Delhi – Bahadurgarh – Rohtak RAPIDX Line (70 km)
Ghaziabad – Hapur RAPIDX Line (57 km)
Delhi – Shahadra – Baghpat – Baraut RAPIDX Line (56 km)
To clarify, the system hasn't been renamed. It's now been named. RAPIDX to me sounds alright and captures what the system aims to be, rapid or swift, but it could have been a little sharper like Seoul's upcoming GTX (Great Train eXpress) or Paris' RER (Réseau Express Régional). Perhaps NCRX?
Yay or nay? Drop a comment if you have any other ideas.
Also, this makes me wonder if they'll assign a name for Meerut Metro which will utilize roughly 20 kms of RAPIDX's infrastructure for local MRTS services between Partapur – Modipuram. Stay tuned to find out!
For more updates, check out the RAPIDX section or my Home Page! Sign up for free instant email notifications on new posts over here. Like this post? Get early-access to updates and support the site over here.
– TMRG