Simplex Infrastructure on Sunday night launched their final precast segment for Bangalore Metro Green Line's 3.031 km Reach 3C project on Tumkur Road.
This elevated extension of the 73.92 km Phase 2 project connects Nagasandra (formerly Hesaraghatta Cross) and Madavar (formerly BIEC) via 88 spans and 3 new stations at Manjunathnagar, Chikkabidarakallu (formerly Jindal) and Madavar.
Bangalore Metro Rail Corporation Limited (BMRCL) had awarded its Rs. 298.65 crore civil construction contract to Simplex way back in February 2017 with a 27 month deadline.
Besides BMRCL struggling with land acquisition from Nandi Infrastructure Corridor Enterprise Ltd (NICE) for years, Simplex Infra ran into financial difficulties which slowed things down on Reach 3C and led to the termination of their contract for Pink Line (Reach 6)'s 7.501 km elevated section between Dairy Circle Ramp and Kalena Agrahara in February 2021.
Texmaco Rail & Engineering Ltd. had started casting this section's track plinth work in March 2022.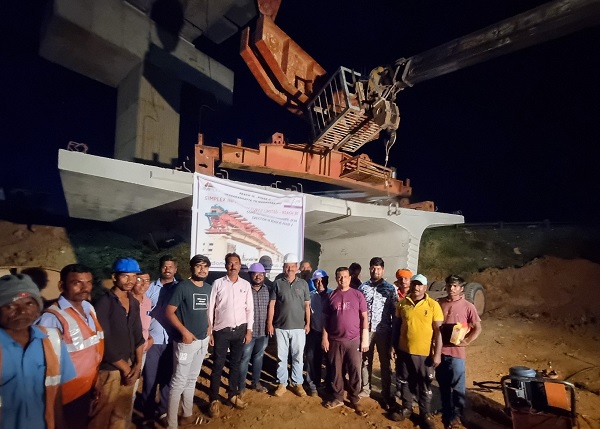 Godrej Interio is nearing completion on architectural and finishing works at Manjunathnagar and Chikkabidarakallu stations (view images here).
BMRCL will likely launch this section in 2 stages as Madavar Station has a long way to go. The station's bare-boned shell has been built, but PEB roof-work, architectural finishing and station access will easily take another 9-12 months.
Here's a cool video by Sunil H P on YouTube recorded on April 1 which shows how each station looks like:
BMRCL's game plan for opening this section – the smallest in Phase 2 – remains unknown to me. There's a good possibility of the 1.4 km Nagasandra – Chikkabidarakallu section opening in Q3 (July-Sept) 2023, with the rest up to Madavar opening in Q2 2024. Whether that happens or not, we shall soon find out. Stay tuned…
For more updates, check out the Bangalore section or my Home Page! Sign up for free instant email notifications on new posts over here. Like this post? Get early-access to updates and support the site over here.
– TMRG