Afcons Infrastructure on Friday commissioned TBM S-710 – the first tunnel boring machine of Delhi Metro Magenta Line's 7.46 km Derawal Nagar – RK Ashram extension at Derawal Nagar Station's Launch Shaft.
This refurbished Ø6.63m diameter Herrenknecht Earth Pressure Balance (EPB) machine nicknamed Bhoomi was earlier deployed by Afcons in Chennai Metro's Phase 1 (2015-2017) and Ahmedabad Metro's Phase 1 (2018-2020).
It passed factory acceptance tests (FAT) in February 2023 and Afcons began lowering its parts into Derawal Nagar Station's Launch Shaft in May 2023.
From Derawal Nagar Station, the TBM will first travel towards Ghanta Ghar Sation and onward to Pul Bangash Station of the Red Line built in Delhi Metro's Phase 1. Per DMRC's press release, the depth of tunneling will vary from 12.4m at Derawal Nagar station upto 25.9m near the Najafgarh drain.
Delhi Metro Rail Corporation (DMRC) had awarded underground DC-05's Rs. 2481.50 crore contract in January 2022 with a 42 month deadline.
7.46 km Package DC-05 will take 38.2 km Magenta Line deeper into North-Central Delhi, skirting Old Delhi, as part of the 28.92 km Janakpuri West – RK Ashram extension.
It'll connect a ramp north of Derawal Nagar with RK Ashram via 6 stations at Derawal Nagar, Ghanta Ghar, Pulbangash (interchange with Red Line), Sadar Bazar, Nabi Karim & Ramakrishna Ashram Marg (interchange with Blue Line).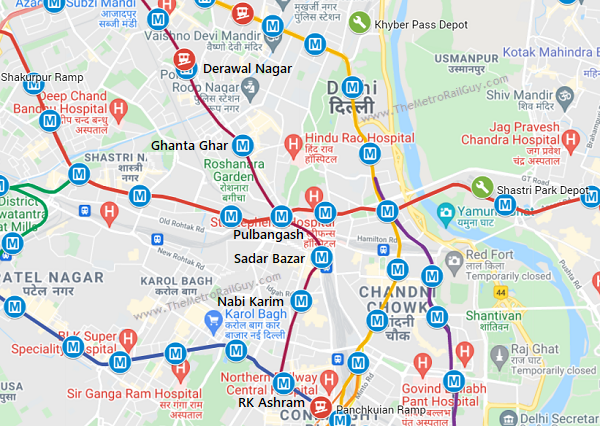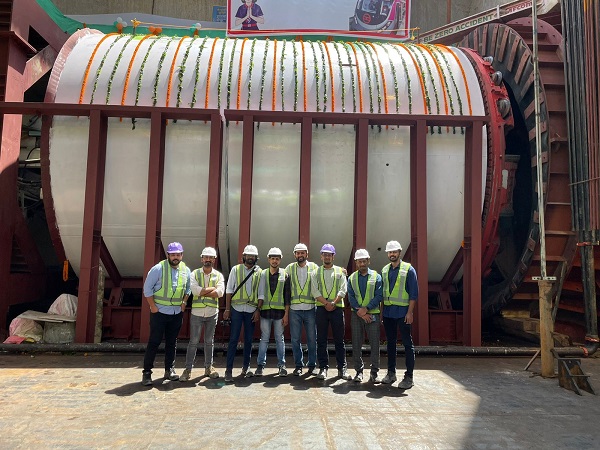 With this development, S710 has become the 2nd of 5 TBMs to start tunneling work for the city's Magenta Line in Phase 4. Overall, it's the 4th of 16 machines in Phase 4 to start tunneling for building approximately 27 km twin tunnels.
For more updates, check out the Delhi Metro section or my Home Page! Sign up for free instant email notifications on new posts over here. Like this post? Get early-access to all updates and support the site over here.
– TMRG