Bangalore Metro Phase 3 – Information & Map
Menu: Construction Updates | Overview | Phase 1 Info | Phase 2 Info | Phase 2A Info | Phase 3 Info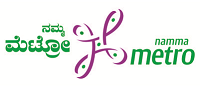 Phase 3 Information
Phase 3 of Bangalore's Metro system is currently in the planning stage with a 102 km combined route being explored. Pre-feasibility studies by RITES have been completed, but as of January 2017, the Karnataka Government has not initiated/awarded a contract to prepare this phase's Detailed Project Report (DPR).
Construction is expected to begin in 2025 and end in the mid 2030s. By the time construction begins, multiple changes in the project's scope & alignment can be expected to take place.
New Lines:
• Blue – Carmelaram – Yelahanka (32 km)
• Pink – Marathahalli – Hosakerehalli (21 km)
• Brown – Silkboard – KR Puram – Hebbal (29 km)
The 17 km Silkboard – KR Puram section (view info & DPR) has been fast-tracked and allocated to Phase 2A. In March 2017, the Karnataka Government's cabinet approved its DPR.
Note: Official line colors are yet to be announced.
Extensions:
• Red – Nagavara – Airport (23 km)
In May 2017, this line's route was finalized via RK Hegde Nagar – Jakkur – Yelahanka – see info here. It will now be developed under Phase 2B.
The embedded maps below can be zoomed into!
Guide for map below: Phase 1 | Phase 2 | Phase 3
Menu: Construction Updates | Overview | Phase 1 Info | Phase 2 Info | Phase 2A Info | Phase 3 Info