Workers from the Hindustan Construction Company Ltd. – URC Construction Pvt Ltd. (HCC – URC) JV have completed launching and stitching 7.5 m wide cantilever wings for the first span of Bangalore Metro's 3.2 km double-decker viaduct as part of the 73.92 km Phase 2 project's 19.14 km Line-3 (Yellow Line) which will connect RV Road with Bommasandra.
The first 20 meter span of the structure on Marenahalli Road comprises of 18 (9 on either side) cantilever wings and these have been joined to the central spine using concrete stitching and transverse pre-stressing methods.
BMRCL's Press Release (bolded part is my emphasis) –
BMRCL has successfully completed launching and fixing of wings of first spans of road level flyover successfully making 20-metre wide road section. Apart from the elevated flyover, three lanes, both sides at grade road, will also exist. The most important and complex activity of the double decker flyover is launching and fixing of wings to spine segment of the road level flyover.

As on date, the progress of work is 40%, including the erection of 2.5 km of metro rail spans and 0.8 km of road level central spine spans. The Reach-5 Line of Phase 2 of BMRCL project from R V Road to Bommasandra has conceived an ambitious and complex of road-cum-Metro rail flyover of 3.2Km between Ragigudda and Central Silk Board on Marenahalli Road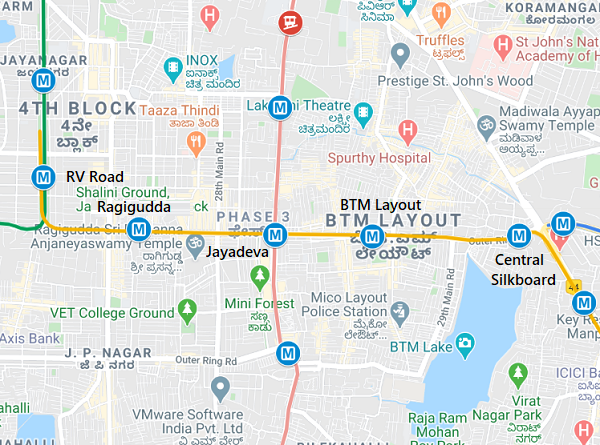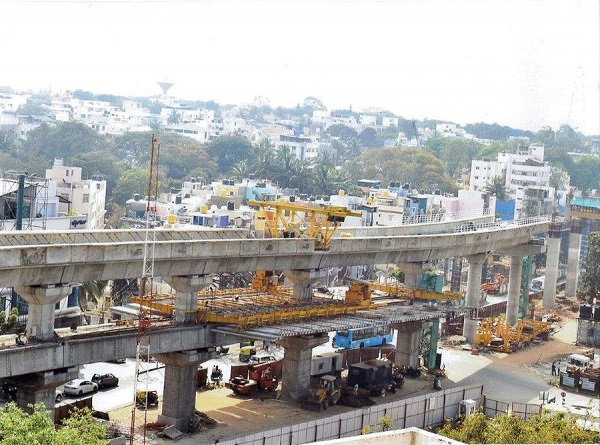 To make things clear:
• Level 0: 3 + 3 lanes for local traffic on the ground level
• Level 1: 2 + 2 lane road level for vehicles (wing + central spine + wing)
• Level 2: Line-3's viaduct for trains (built with segments)
The first central spine span was completed in July 2019 and launching of cantilever wings began in November 2019. Some images shot in December –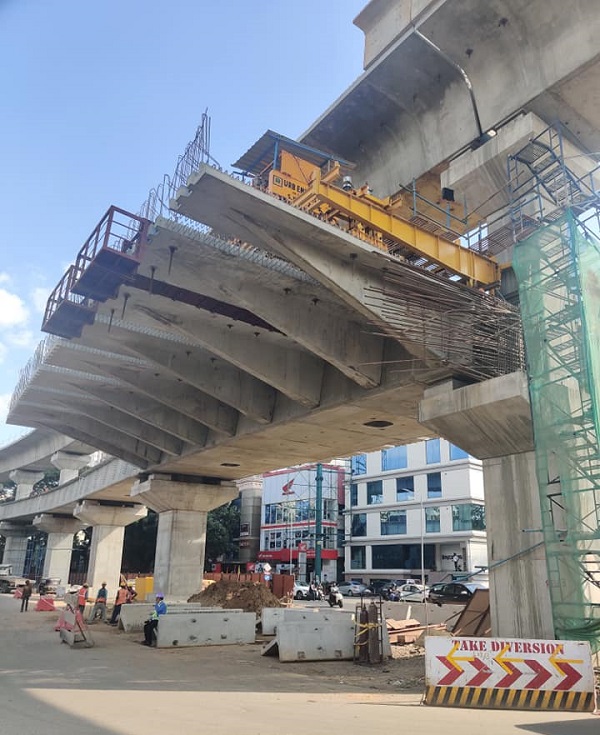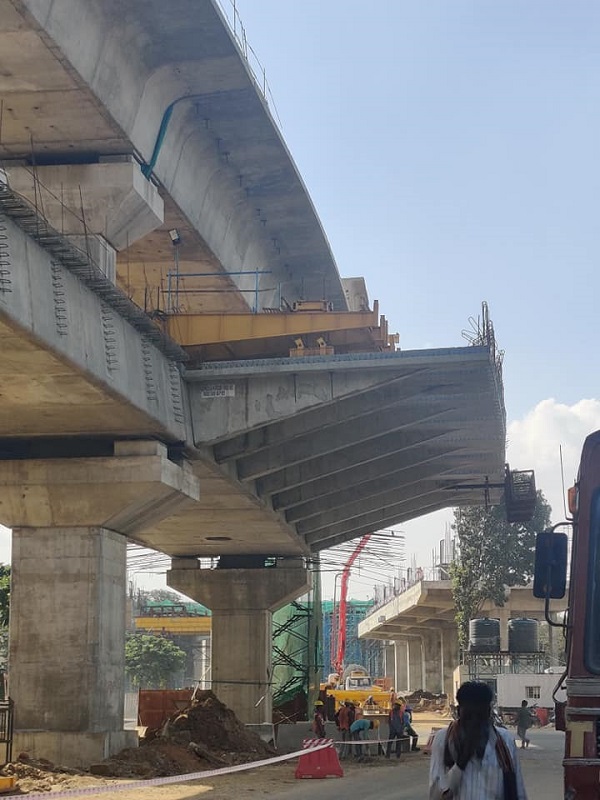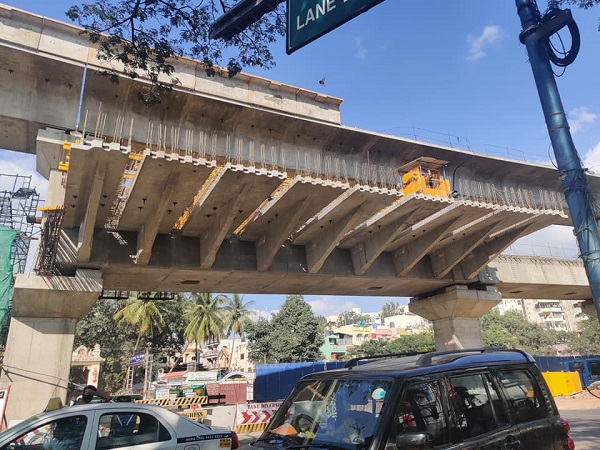 East of this span, the viaduct will become a part of a massive 6-level Jayadeva Interchange Station for which the existing flyover is being demolished.
Similar structures exist in varying lengths in Jaipur, Kochi, Chennai & Nagpur, are under construction in Mumbai & Pune, and will soon be under construction in Delhi.
For more updates, check out the Bangalore section of The Metro Rail Guy!
– TMRG