I can't believe it, but today marks the 5th anniversary of The Metro Rail Guy! Back on July 11, 2015, I embarked on an epic journey to document and share unique updates on the progress of India's metro systems, and I'm so happy that you've been able to follow along for that journey.
The two main goals were to share plans in simple, greater detail and to provide updates on construction milestones and events (eg. tendering process) that transpire behind closed doors, away from the public and journalistic' eyes, and I hope this blog has been useful to you in some way or the other.
Since my return from my hiatus in 2018-2019 which allowed me to personally grow, I believe I've found a somewhat good balance between the blog, my full-time work, family and other commitments, but there's definitely room for further improvement. Shutting off devices for long periods during the day and weekends has been fruitful and my eyes can't thank me enough.
I think this year's progress can be categorized in 3 phases:
January-February: Getting re-acclimatized with projects, reconnecting with my trusted sources, and re-building the lost momentum. By mid-March, I started posting some updates as soon as they transpired.

March-April: COVID-19 hit and all the momentum was lost as construction work got suspended throughout the country. Fun Fact: I was training to run my first full (42.2 km) marathon, but that got canceled. That milestone will have to wait.

May-Now: Re-built the momentum once again. Some days I've had time to write more posts, but didn't have content or was missing a key piece of information, and then there are days when I've had content, but no time to put in. If you were to ask me, I'd love to write at least 5 posts a day.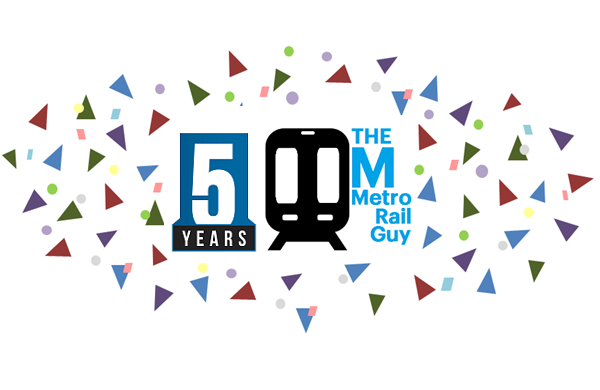 Support the Site
Blogging eats up a lot of my time and it's not just writing, researching content or liaising with industry engineers & professionals. You have to do other things, like answering readers' questions via e-mail & comments, and trying to make sure the site runs smoothly at all times.
Here's a big thanks to all followers who continue to support me through PayPal and bring news, images and tips to my attention. If you like what I do and would like to support in other ways, then here are some things you can do:
Tell other people about the site: The biggest Thank You you can give me is a recommendation – whether it is a personal recommendation, a link on social media or just sharing my links when relevant on different sites and social media platforms.
Tell me about updates I miss: It's difficult to cover each update out there, so if you see something that you think would fit on the site (e.g construction update, milestone, approval or notice inviting tenders), then simply drop me a message via the contact page to let me know!
Tell me if something is inaccurate: I want the site to be 100% accurate at all times. If you've found something factually incorrect within a post or a project information page, then just drop me a comment or message, and appropriate changes will be made.
Connect with me: If you're in a metro rail organization, a design & engineering firm, a construction company, a foreign lender, a systems (rolling stock, signalling etc.) company or related to Indian metros in any way possible – then please drop me message. It would be nice to connect and expand my network.
The Next 5 Years…
Can I keep blogging for 5 more years? I don't know, but I do hope so.
As always, for instant email notifications on new posts, subscribe here. For the full TMRG experience, I'd recommend you to follow or at least bookmark my Twitter page where I not only share all posts from the site, but also other news, images and videos (example) which can't fit into a post.
The blog has come a long way since it started, and I can't thank you enough for your continued support and loyal readership. Here's to five and many more years! 🙂
Stay Safe!
– TMRG