Workers from HCC – VCCL JV today began pouring concrete to cast their very first tunnel ring segment for constructing a 2.03 km underground extension of the Delhi Metro's 38.235 km Magenta Line (Line-8) from the Vikaspuri Park Shaft to the Vikaspuri Ramp near Keshopur.
A tunnel ring is typically 1.4 m wide, and consists of 5 segments + 1 'key' segment. For this section, which includes a 365 meter long ramp and an approximately 220 meter long station, roughly 2100 segments are expected to be cast.
HCC-VCCL is responsible for building package DC-06 of the 61.679 km (and growing) Delhi Metro Phase 4 project which was awarded with a contract value of Rs. 489 crore in January 2020 and deadline of 36 months.
Besides building twin tunnels from the Vikaspuri Park Shaft (co-incidentally built by HCC in a JV with Samsung in Phase 3's package CC-34 north of Janakpuri West Station) to the Vikaspuri Ramp, this section's scope also includes one underground station at Krishna Park Extension.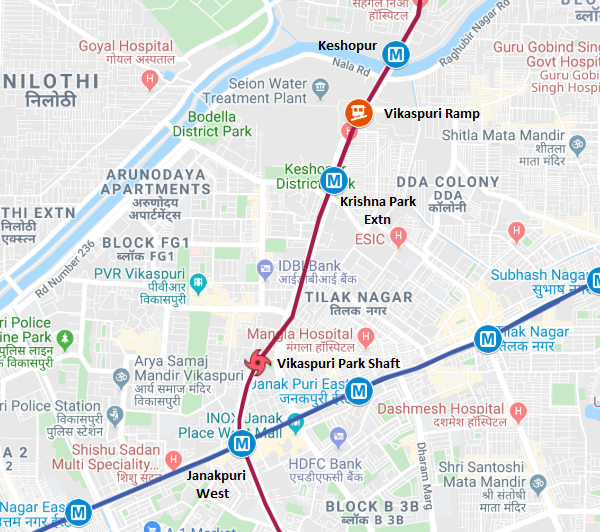 This package combined with other civil packages, DC-01, DC-03R, DC-05 (see package & status details), will form a 28.92 km extension of Line-8 from Janakpuri West towards RK Ashram through 22 new stations.
Some images shared by DMRC from HCC-VCCL's casting yard located in Mundka: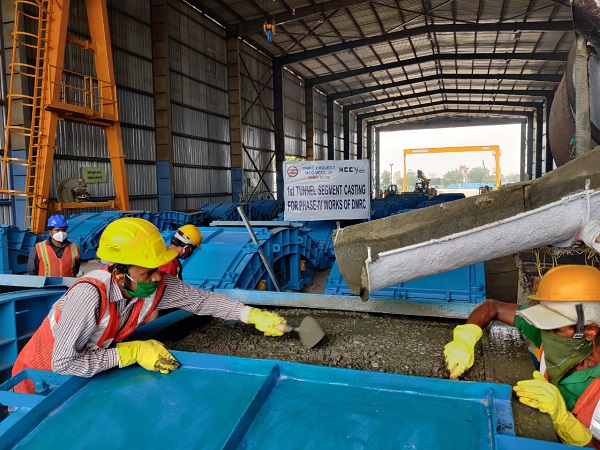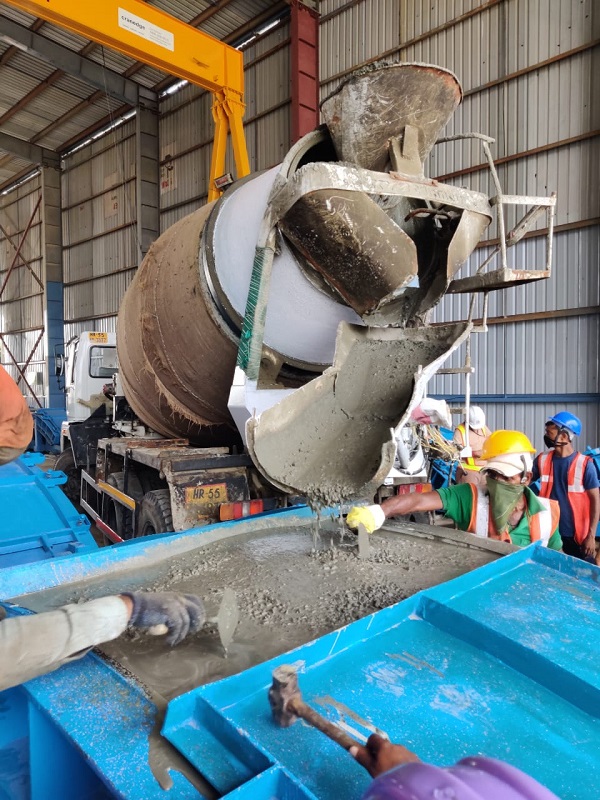 HCC-VCCL plans to deploy one tunnel boring machine (TBM) to build this section's tunnels. From what I hear, they'll be using a refurbished Herrenknecht Terratec machine for the job, one of the two TBMs previously used in Lucknow.
For more updates, check out the Delhi section of The Metro Rail Guy!
– TMRG