After retrieving Tunnel Boring Machine (TBM) 1238 from Worli Station in March and lowering it into Science Museum in July, workers from the Doğuş-Soma JV and Freight Wings today retrieved TBM 1239's entire shield, still assembled as a single unit, from Mumbai Metro's 33.5 km Aqua Line (Line-3)'s Worli Station.
This Ø6.65m Robbins slurry machine, nicknamed Tansa-2, had arrived at Worli Station in March 2020 from Science Centre Station after a 2057 m journey for the down-line tunnel to record the second out of 6 planned for package UGC-03 (Worli – Mumbai Central).
To perform this delicate operation, Freight Wings deployed a 1200 ton capacity gantry crane with strand jacks, and lifted the TBM's 470 tonne shield out from a depth of 24 meters in roughly 7 hours.
As specified in older posts – the decision to retrieve the machine still assembled as one unit was done in the interest of time. In the coming weeks, it'll be transported through the city's streets on top of a trailer and lowered back into the Science Museum Station, from where it'll be commissioned towards Mahalaxmi Station for its final 1136m drive to build the down-line tunnel.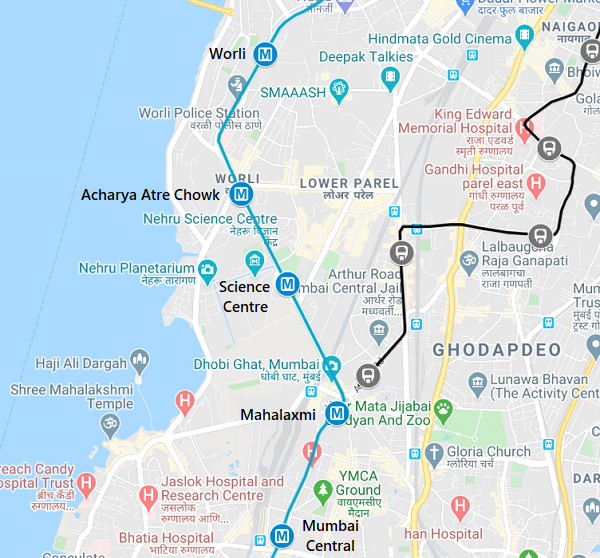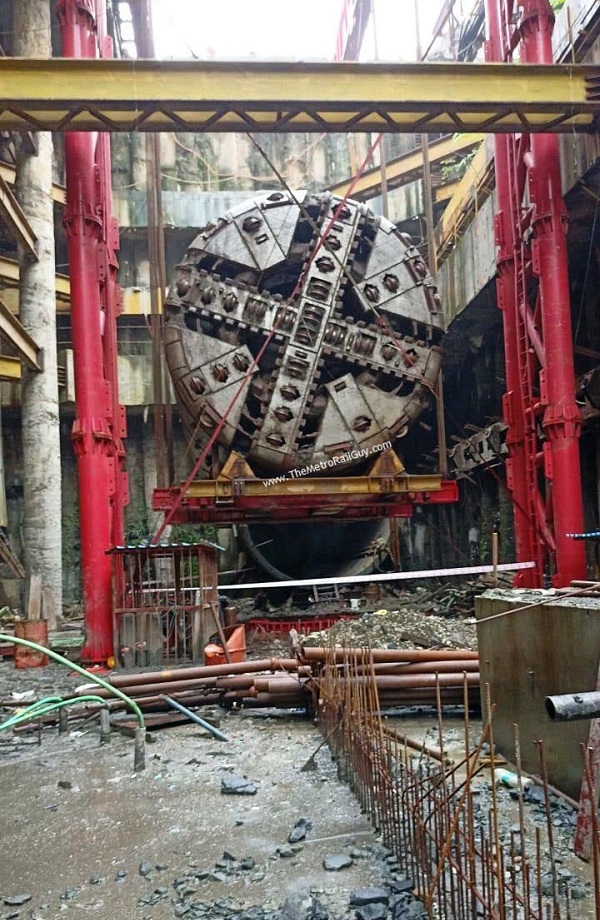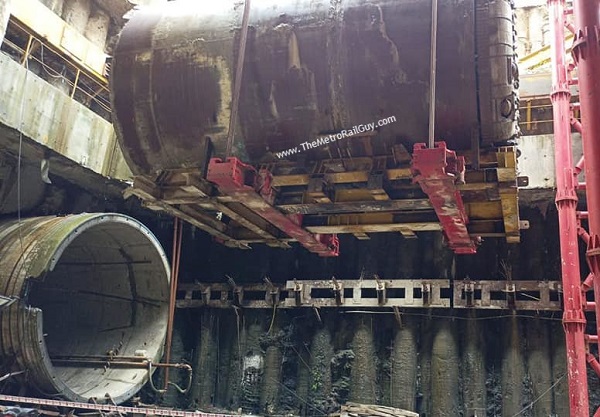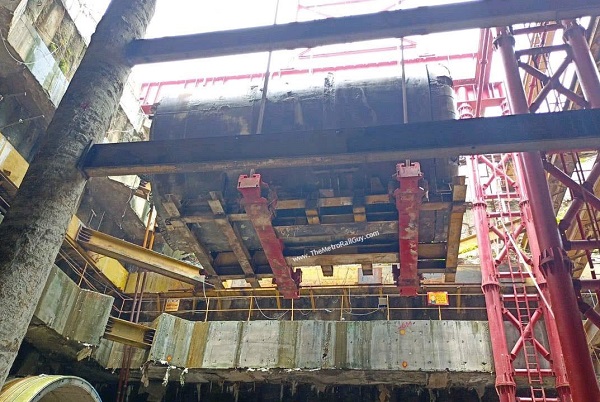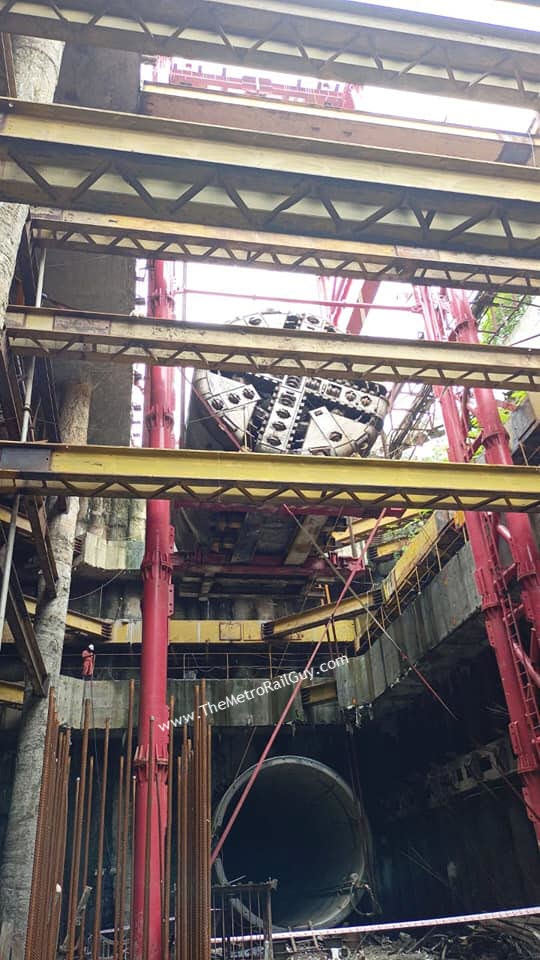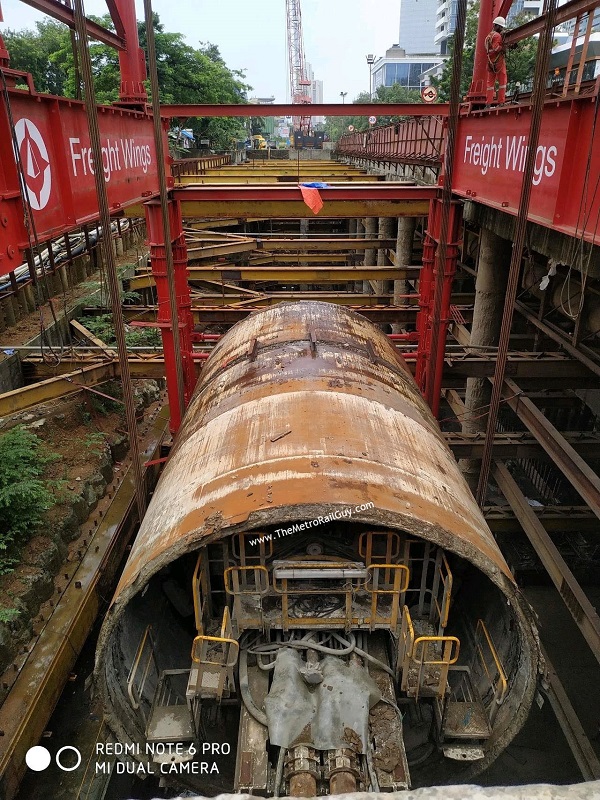 Last week, workers used a turn-table cradle mechanism with hydraulic jacks to move the TBM towards the up-line within Worli Station.
Video:
Video: Last week, Dogus-Soma had moved #Mumbai Metro's TBM 1239 (Tansa-2) from the down-line to the up-line within Worli Station using a cradle mechanism with hydraulic jacks: https://t.co/RP17hQP6YT pic.twitter.com/oCfm5C4b9d

— The Metro Rail Guy (@TheMetroRailGuy) August 13, 2020
Here's a status table displaying UGC-03's tunneling plan (best viewed on a desktop device) and the status of each tunnel.
For more updates, check out the Mumbai section of The Metro Rail Guy!
– TMRG