Less than an hour ago, Tunnel Boring Machine S-616 (Urvi) operated by the ITD-ITD Cementation India Ltd JV made a breakthrough at Sealdah Station's western-end to mark the completion of the entire east-bound tunnel of Kolkata Metro's 16.34 km east-west Line-2 which will connect Howrah Maidan with Sector V.
This was S-616's fourth breakthrough in Kolkata, 5.5 km Package UG-2's 7th of 8 planned breakthroughs for the Esplanade – Subhash Sarovar Ramp section, and overall Line-2's 13th and penultimate breakthrough.
TBM S-616, a Ø6.65m Herrenknecht earth pressure balance (EPB) machine along with its sister machine S-615 (Chandi) had earlier built the tunnels between the Subhash Sarovar Ramp – Phoolbagan Station – Sealdah in 2012-2013. A realignment of the line in central Kolkata forced the firm to halt further tunneling for over 5 years during which both TBMs were sent to work on Delhi Metro's Magenta Line tunnels, and then brought back to Kolkata to finish the pending tunnels.
For its penultimate assignment that ended today – the machine was recommissioned from Esplanade Station in February 2019 to build the 2446 meter (1804 ring) east-bound tunnel towards Sealdah. Along the way, excavation came to a halt multiple times for scheduled interventions, collapse of several buildings in Bowbazar (see more at the bottom of this post), and the COVID-19 related nationwide lockdown.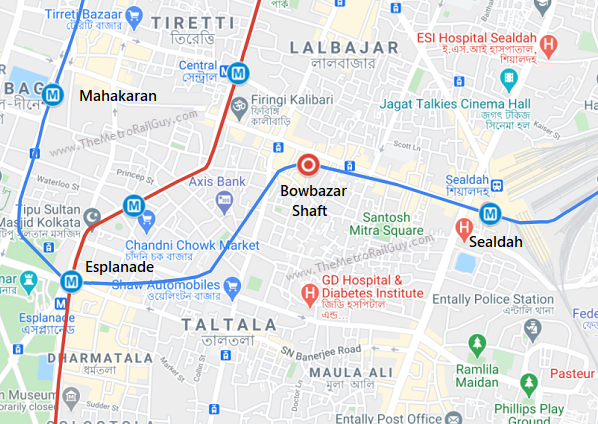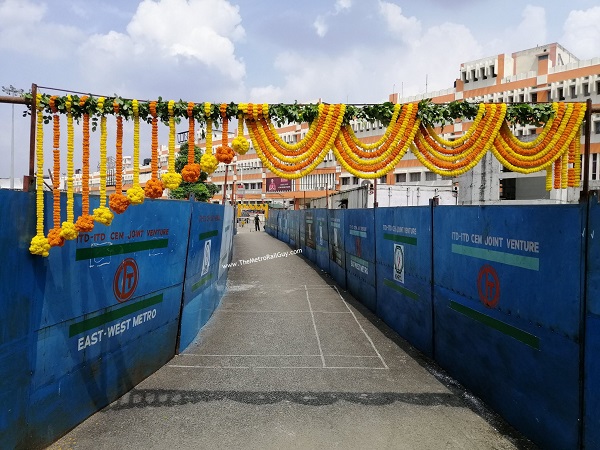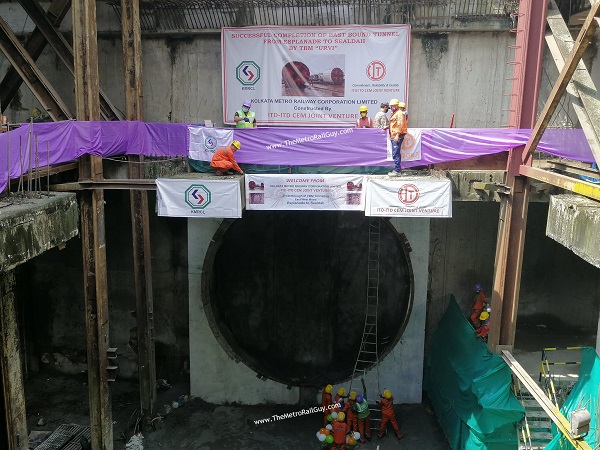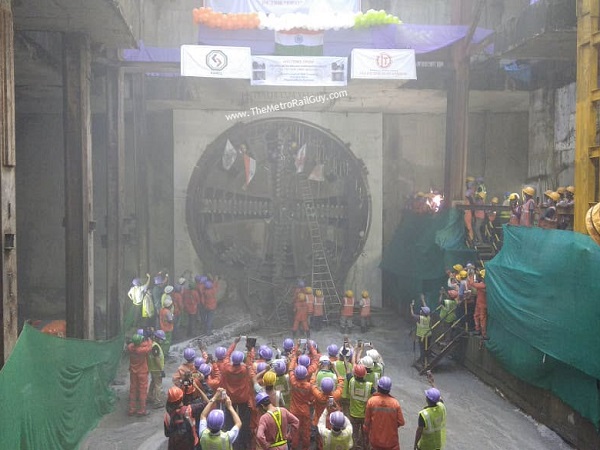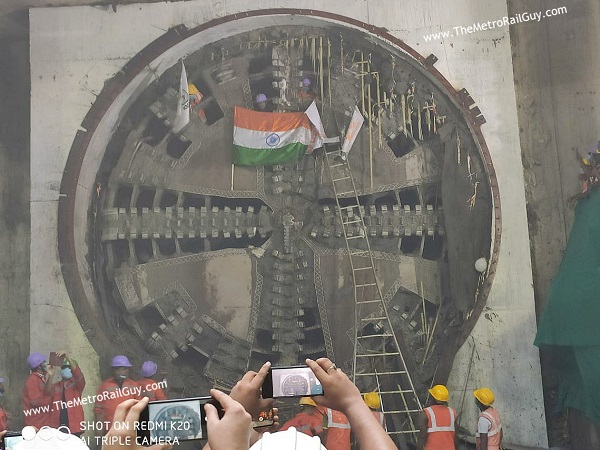 With this development, there's just one more breakthrough pending by TBM Urvi for the entire Line-2 at the Bowbazar Shaft. This new under construction shaft will be used to first pull out TBM Chandi, previously working to build the west-bound tunnel just ahead of Urvi, which had hit an aquifer in August 2019 leading to heavy soil displacement triggering the collapse of several residential buildings over a month's period. Several other buildings developed cracks and more than 600 people had to be evacuated to raze the structures.
Over the next few months, TBM Urvi will be partially dismantled and turned around within Sealdah Station on a cradle using hydraulic jacks (like this), and then be recommissioned to build the remaining roughly 800 meter west-bound tunnel towards Bowbazar Shaft.
For more updates, check out the Kolkata section of The Metro Rail Guy!
– TMRG