Back on Wednesday evening, workers from J Kumar Infraprojects and Sunder Cranes erected the first 9.5m wide pier cap of Mumbai Metro's Line-4A (Green Line) on Ghodbunder Road in Owale, Thane West.
This small 2.88 km northern extension of the 32.32 km Line-4 will connect Kasarvadavali to Gaimukh through new 2 stations at Gowniwada and Gaimukh. The contract for its construction through Package CA54 was awarded to J Kumar Infraprojects in September 2019 with a value of Rs 342 crore.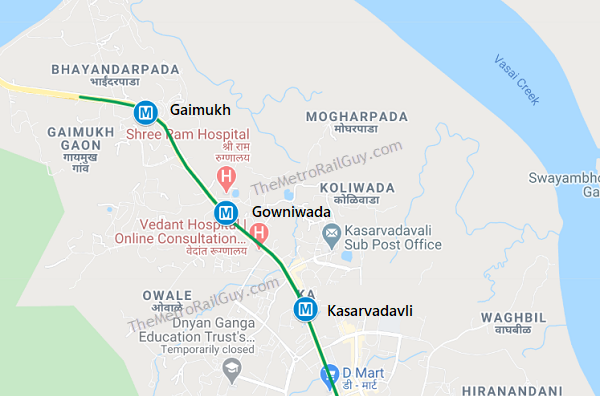 Line-4A's first pier was cast in early June 2020, and the timing of this launch – at 14 months from contract award – is slower than what J Kumar accomplished in 2017 for Line-7's construction at Pathanwadi in 11 months from that line's contract award. But with the COVID-19 related lock-down affecting construction work and its ecosystem between March – June and beyond, I'd consider the difference to be negligible.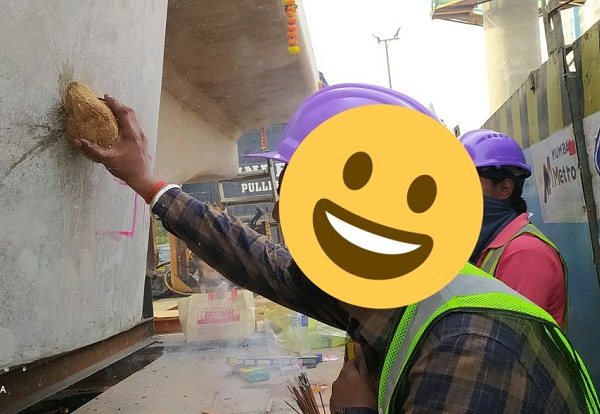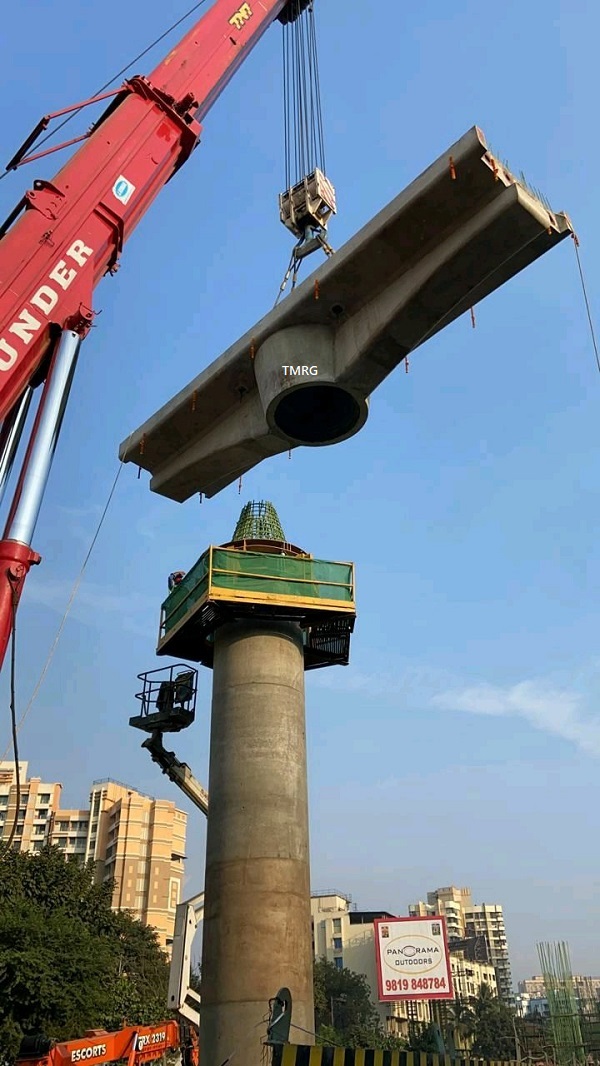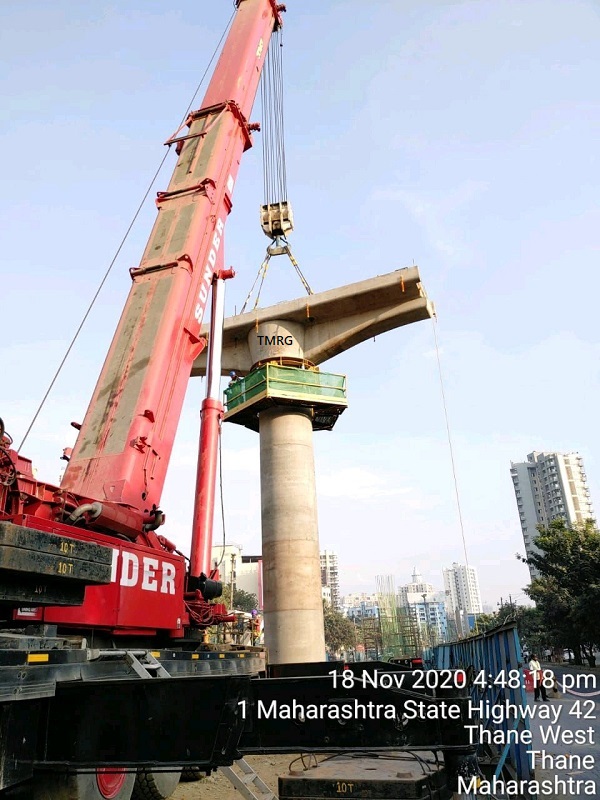 In other news, the bid submission deadline for Line-4/4A's head hardened rails' contract has been moved from December 2 to February 3, 2021.
The 234 coach rolling stock contract is still in the technical bid evaluation stage. From what I hear General Consultant's evaluation and report is complete, but it's pending the MMRDA's System Department's scrutiny.
For more updates, check out the Mumbai section of The Metro Rail Guy!
– TMRG
Hat-tip to MumbaiLover1