Back in November, workers from ITD Cementation India Ltd. completed launching precast segments on top of Bangalore Elevated Tollway Limited (BETL)'s interchange in Electronic City Phase 2 for building Bangalore Metro's 19.143 km Yellow Line which will connect R.V. Road with Bommasandra.
This section of the 73.921 km Bangalore Metro Phase 2 project is a part of the 6.418 km Reach 5 (P1) between Bommasandra and Hosa Road which includes 5 elevated stations. ITD Cementation had won its Rs. 485.52 crore civil construction contract from the Bangalore Metro Rail Corporation Ltd. (BMRCL) in April 2017.
The line's viaduct here with 11 segments is about 20m above the ground. This is a little higher than its span over the Green Line at RV Road built by HCC-URC JV, and a little shorter than the Purple Line's span over B Narayanpura Flyover in Mahadevapura towards Whitefield, also built by ITD Cementation.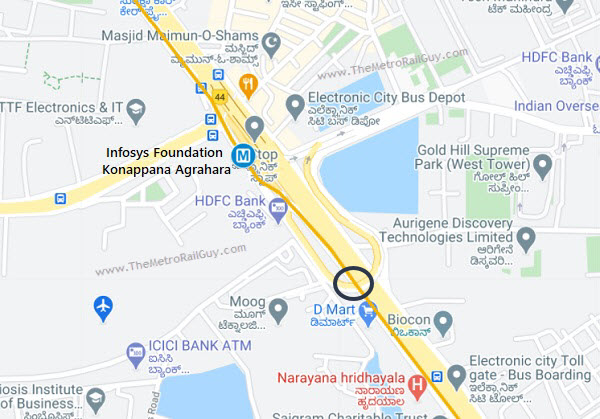 Here are some fantastic images shot by Twitter follower Vijay G Richards last week. Check out his thread for more images of this line.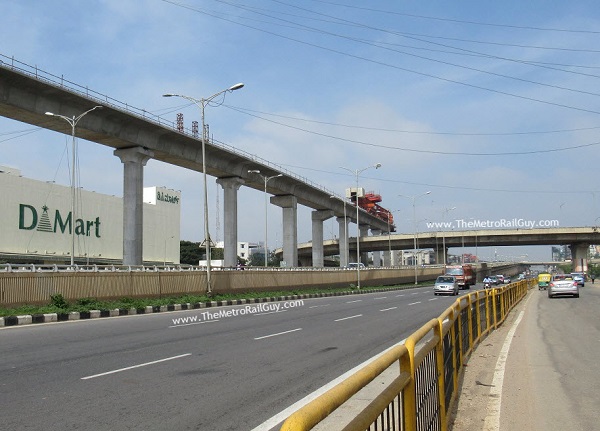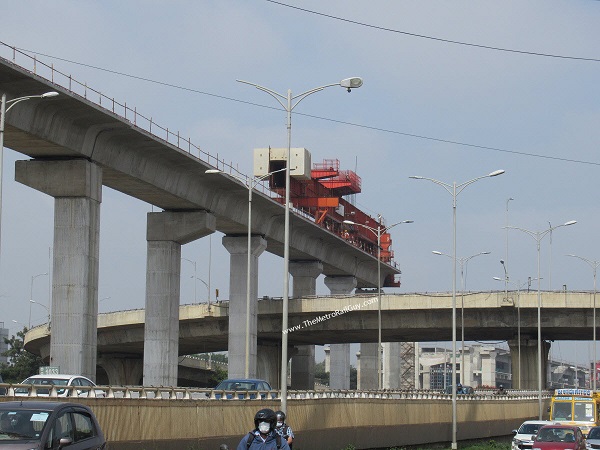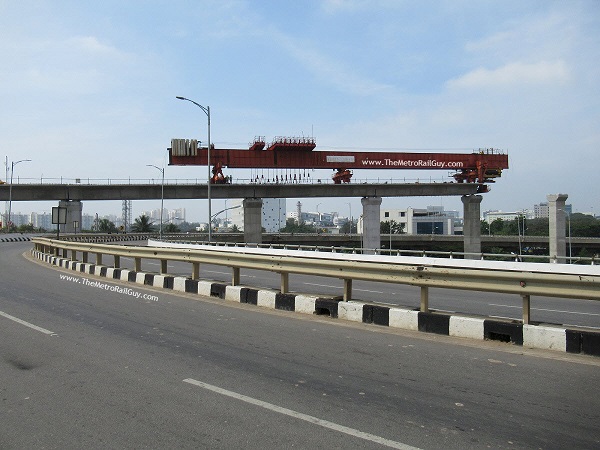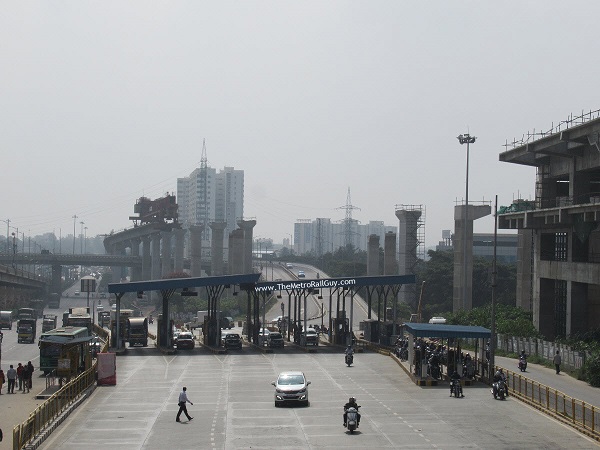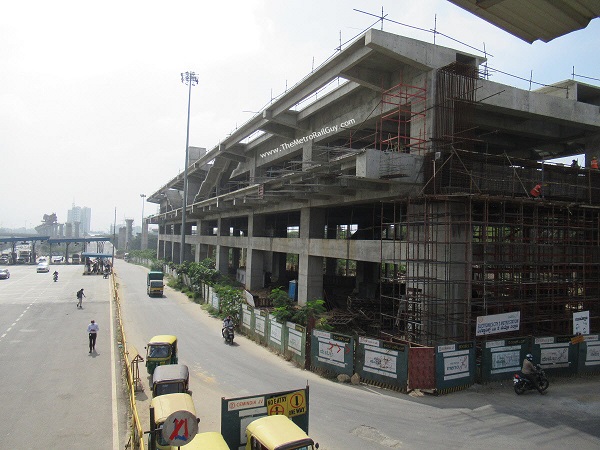 North of the Phase II Station, there's been little to no progress on the Phase 1 Station and approximately 500 meters of viaduct all the way to White Feather Banquet Hall located at the intersection with NICE Peripheral Road.
The land there and elsewhere along the Purple and Green lines' alignment in south Bengaluru was stuck in litigation for over 3 years after the promoters of NICE did not agree with the compensation offered. Work resumed under police protection in June, but got stalled again in September apparently due to discrepancies in land records according to a follower.
For more updates, check out the Bangalore section of The Metro Rail Guy!
– TMRG