Texmaco Rail & Engineering Ltd. on Monday completed casting a track crossover at Kengeri Bus Stand Station for the 8.814 km south-western extension of Bangalore Metro's Purple Line.
This elevated section (Reach 2A & 2B) of the 73.92 km Bangalore Metro Phase 2 project will first connect Mysore Road with Kengeri through 6 new stations in Q3 2021 and later to Challaghatta Station in 2023 which lies across NICE Peripheral Road over which steel girders were recently launched.
When this extension built by IL&FS and Soma Enterprise becomes operational, this crossover at Kengeri will enable the Purple Line's BEML train-sets and later CRRC train-sets to guide from one track line to another.
Texmaco was awarded Phase 2's Rs. 521.76 crore contract for its track-work system in July 2018. This includes ballastless tracks within all elevated viaducts & tunnels, and ballasted tracks within the new depots.
The 7 new stations on this extension are located at Nayandahalli, Rajarajeshwari Nagar, Jnana Bharathi, Pattanagere, Mailasandra, Kengeri Bus Terminal and Challeghatta.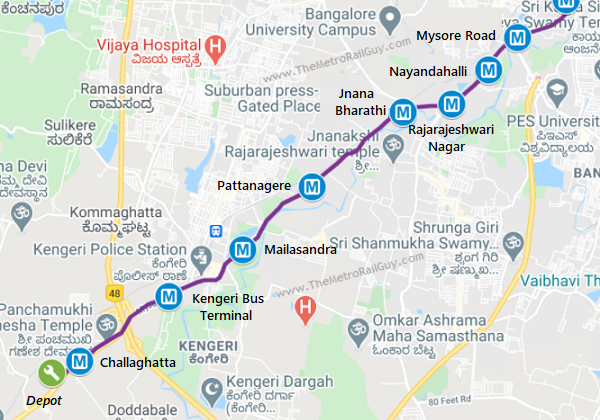 Per BMRCL's October newsletter, Texmaco had completed track-works for 10345m / 17628m. Here are some snaps shot in November-end (shared earlier on Twitter) and this Sunday.
November 23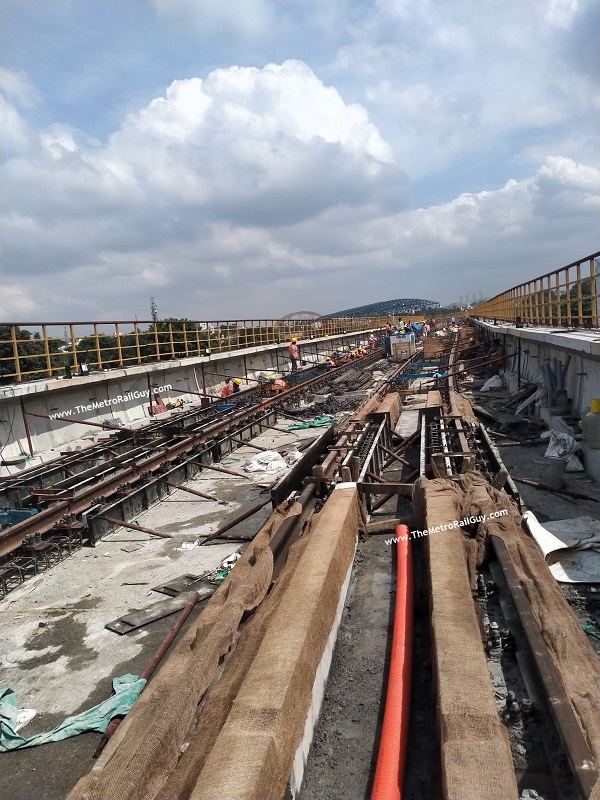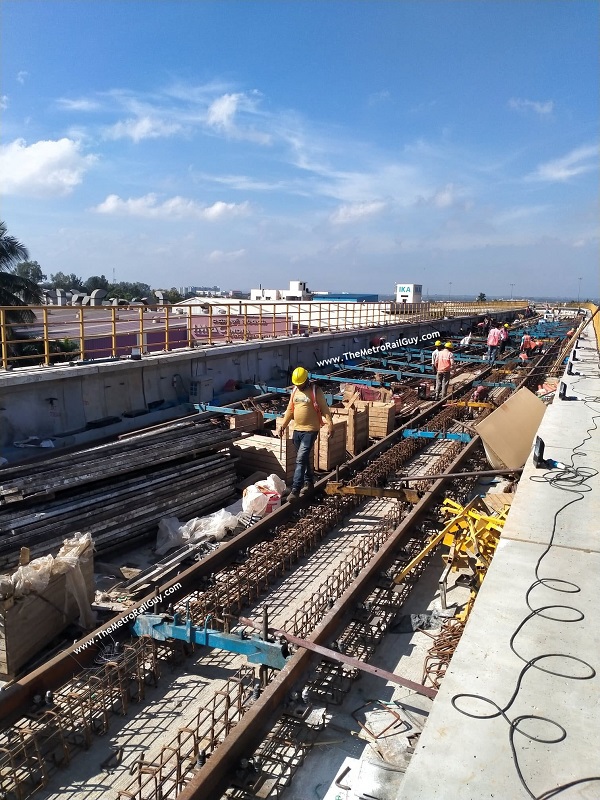 December 6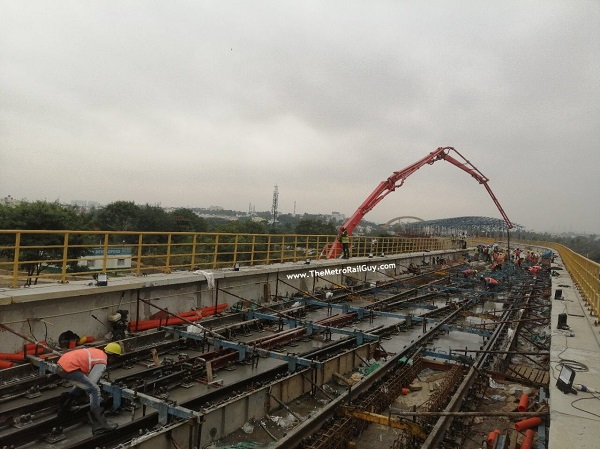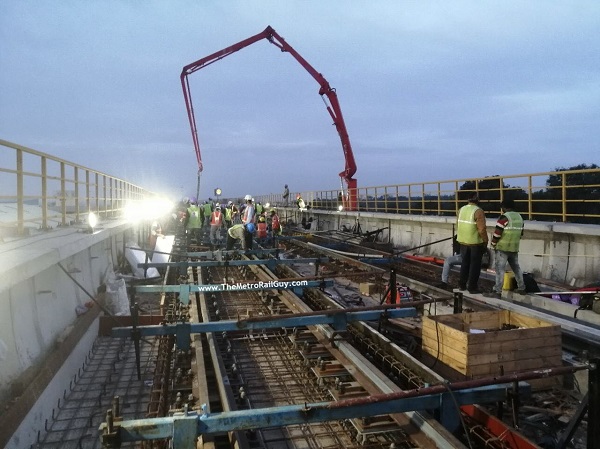 This extension will have another crossover at Jnana Bharathi (Bangalore University) Station. Its status is unknown.
From what I hear, Alstom started signaling and Third Rail installation works in November and is aiming to start train testing with BEML around April-May with a plan to hand over the line to BMRCL for inspection in June-July.
When it comes to the Green Line's new 6.29 km Silk Institute (Anjanpura) extension – which was just certified fit by the CMRS – I hear BMRCL is aiming for a date between December 15 – 20 to start operations. Stay tuned!
For more updates, check out the Bangalore section of The Metro Rail Guy!
– TMRG