Larsen & Toubro and Freight Wings on Wednesday lowered a 300 MT cutterhead of TBM Mavala – the largest tunnel boring machine (TBM) to ever be deployed in India – at the Priyadarshini Park launch ramp for building twin 1,920m tunnels of Mumbai's 29.2 km Coastal Road (Western Freeway) project.
This slurry TBM with diameter of 12.19m, sporting an Indian-flag themed cutterhead, was manufactured by China Railway Construction Heavy Industry Co. Ltd. (CRCHI) and arrived in Mumbai's Priyadarshini Park neighborhood in April 2020.
Assembly works on it commenced in September on reclaimed land just 250 meters away from the launch ramp. In November, Freight Wings transported three backup gantry parts and its newly assembled shields (weighing 1500 MT) over to the launch ramp, and then lowered them into the ramp one by one in early December.
Larsen & Toubro will deploy Mavala on the MCRP's 3.93 km Package-4 for constructing 12m wide twin (3 + 3 lane) tunnels under Malabar Hill (75m deep) and Girgaum Chowpatty (25m deep) between Priyadarshini Park and Marine Drive in South Mumbai. Details on the expected geology can be viewed here.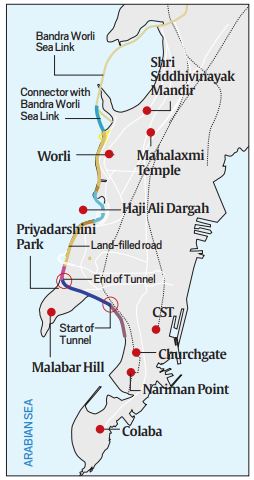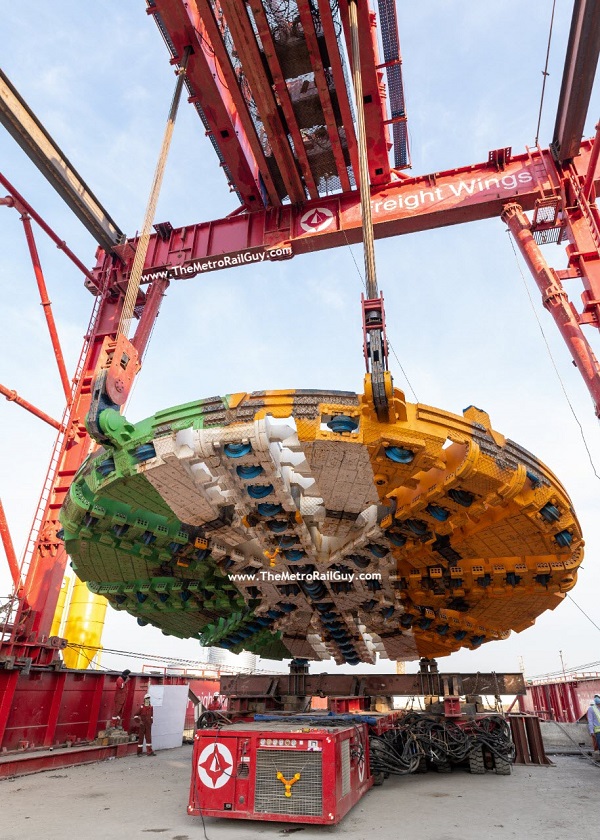 The cutterhead was lifted and lowered using a combination of self-propelled modular transporter (SPMTs) and strand jack system with synchronized tilting / lifting operation.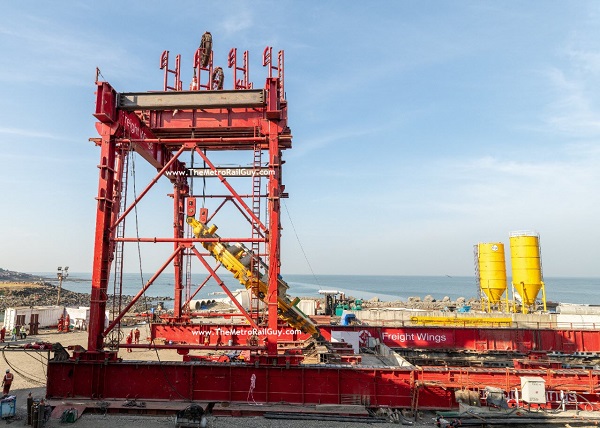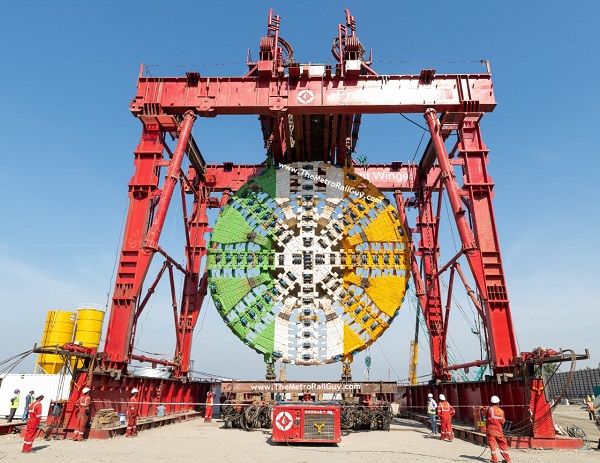 The cutterhead of four smaller TBMs supplied by CRCHI to L&T for Bangalore Metro's Phase 2 project also have an Indian flag-themed cutterhead. Three of those have been commissioned (Urja, Avni and Vindhya) with the final TBM, Lavi, getting prepared for commissioning by month-end.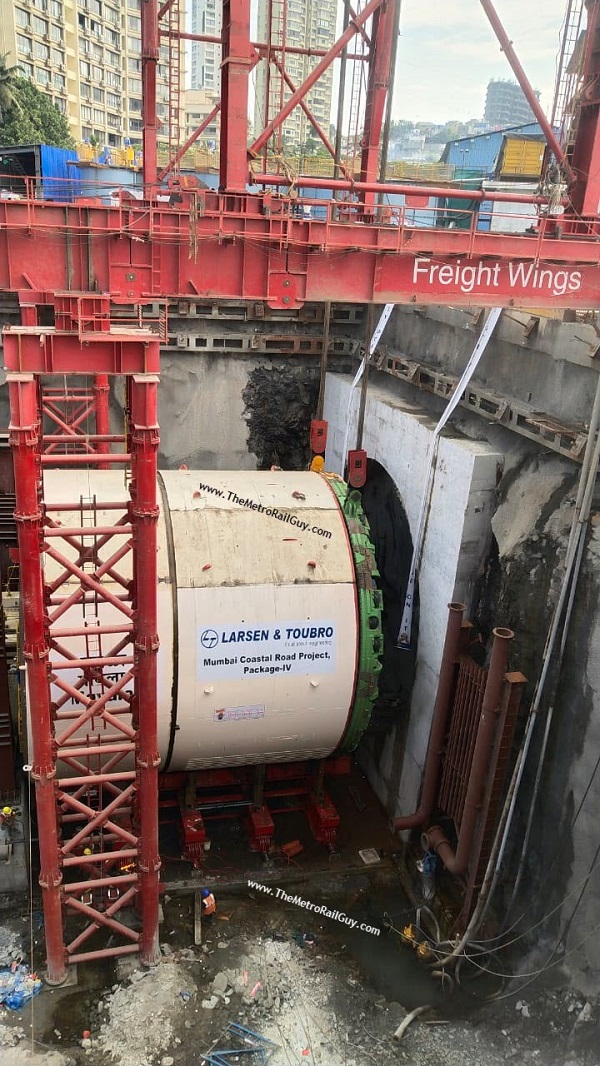 With this development, Freight Wings' entire scope of transportation and launching of backup gantries and TBM has been completed. They will now dismantle their strand jack system and reassemble it at Girgaum Chowpatty in Q3 2021 to retrieve the TBM's parts and then transport the machine back to the Priyadarshini Park Ramp for constructing the parallel tunnel.
Per BMC, L&T will use Mavala to excavate around 3 meters/day, with a total excavation time of 276 days to complete both tunnels. However, per a comment left behind in the prior post by Sandeep, who claims to be associated with the project, they're aiming for 9 meters/day.
For more updates, check out my Home Page!
– TMRG