Back in March 2019 when Ahmedabad Metro Phase 1's first 6 km section (Apparel Park – Vastral Gam) of the Blue Line was hastily inaugurated with just the terminal stations, neither of them were equipped with platform screen doors (PSDs).
The installation of PSDs in Ahmedabad were planned as far back as 2016 with an aim to prevent suicides and accidents due to passenger movement, and to reduce maintenance costs in underground stations by improving the quality of the environment, resulting in lower air-conditioning and ventilation costs.
The contract for their design, manufacture, installation and commissioning was finally awarded to Shenzhen Fangda Automatic System Co. Ltd. in May 2018 after a lengthy multi-year tendering process.
Since their inauguration, both Apparel Park and Vastral Gam Stations, in addition to Nirant Cross Road Station which opened in April 2019, have been equipped with PSDs but they still aren't operational yet.
Here are recent snaps of core cutting underway late night at Vastral Station by SK Trading, a subcontractor of Shenzen Fangda. After Noida Metro, this is Shenzen Fangda's second project in India.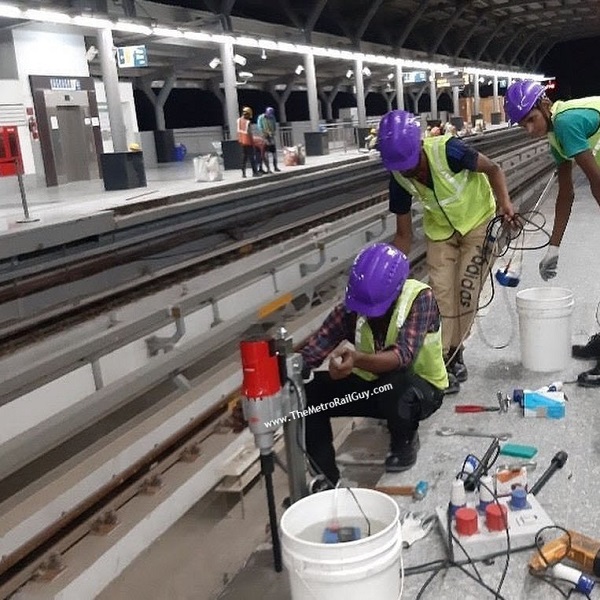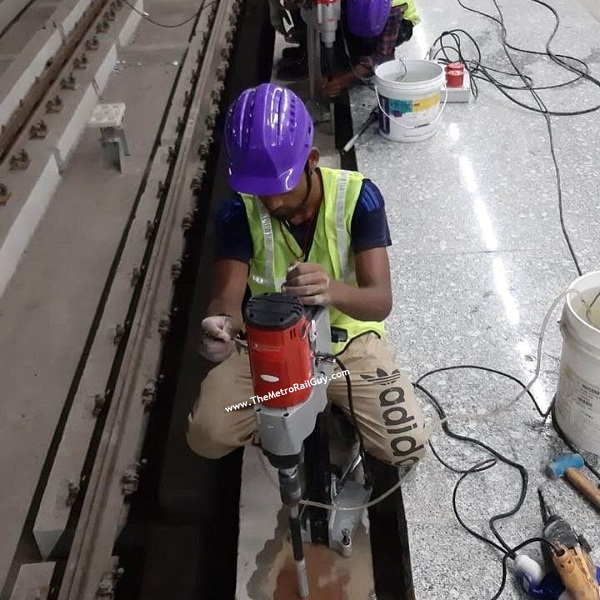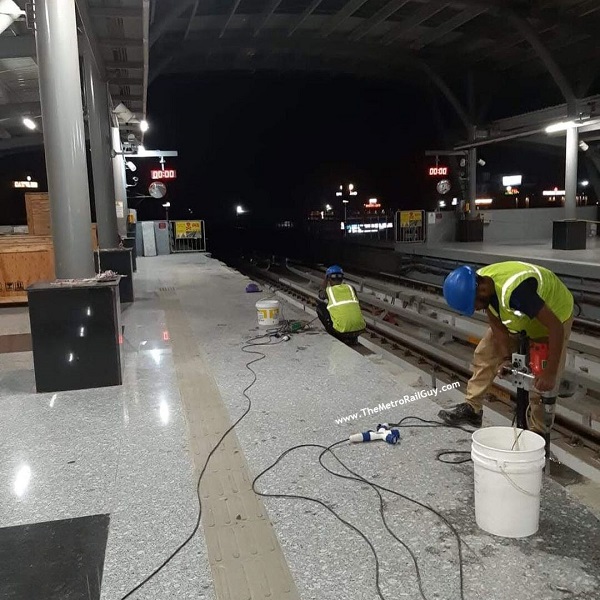 The status of PSD works at Amraiwadi and Rabari Colony stations is unknown. GMRC hasn't provided a date or timeframe for when all of Ahmedabad's PSDs will become operational. Whenever they go live and I get wind of it, I'll likely write about it.
Elsewhere in India, PSDs are currently operational across Chennai Metro's underground stations, Delhi Metro's Yellow (few stations), Pink, Magenta & Airport Express lines, Noida Metro, Kolkata Metro's Line-2, and in the coming years are planned to be installed in Mumbai (Line-2, 3, 4 & 7), Pune and Nagpur.
NCRTC and BEL in November signed a MoU to develop indigenous platform screen doors (PSDs) under the Atmanirbhar Bharat, or self-reliant India, initiative for use across all transport systems such as bus rapid transit systems (BRTS), mass rapid transit systems (MRTS / metro), regional rapid transit systems (RRTS / commuter rail), high speed rail (HSR) systems, and mainline railway lines.
For more updates, check out the Ahmedabad section of The Metro Rail Guy!
– TMRG