Maharashtra's Chief Minister today formally inaugurated tunneling work by Larsen & Toubro for twin 1920m tunnels, between Priyadarshni Park and Chowpatty, of Mumbai's 29.2 km Coastal Road (Western Freeway) project.
Tunneling work is being carried out by TBM Mavala, a slurry machine with a diameter of 12.19m, which was actually commissioned last week and has since built at least 3 tunnel rings.
The machine was manufactured by China Railway Construction Heavy Industry Co. Ltd. (CRCHI) and arrived in Mumbai's Priyadarshini Park neighborhood in April 2020. Assembly works on it commenced in September and its shields including an Indian-flag themed cutterhead, were lowered into the ramp one by one in December 2020.
Each tunnel of this section (MCRP's 3.93 km Package-4) will be 12 meters wide and consist of two lanes and one emergency lane. The TBM will operate 25 meters below the surface at Girgaum and 75 meters below Malabar Hill. Details on the expected geology can be viewed here.
L&T hopes to excavate 9 meters/day over the next 18 months to complete both tunnels by their internal deadline of June 2022.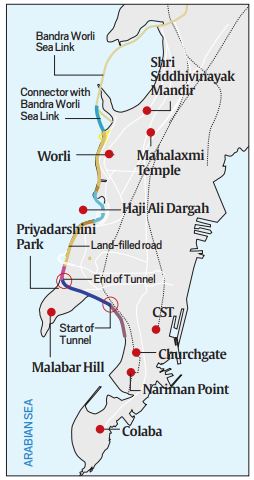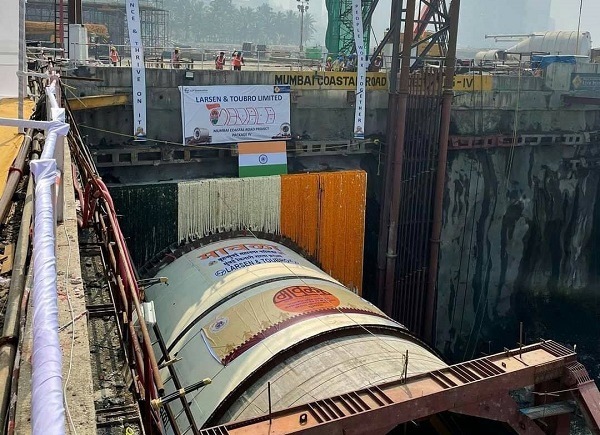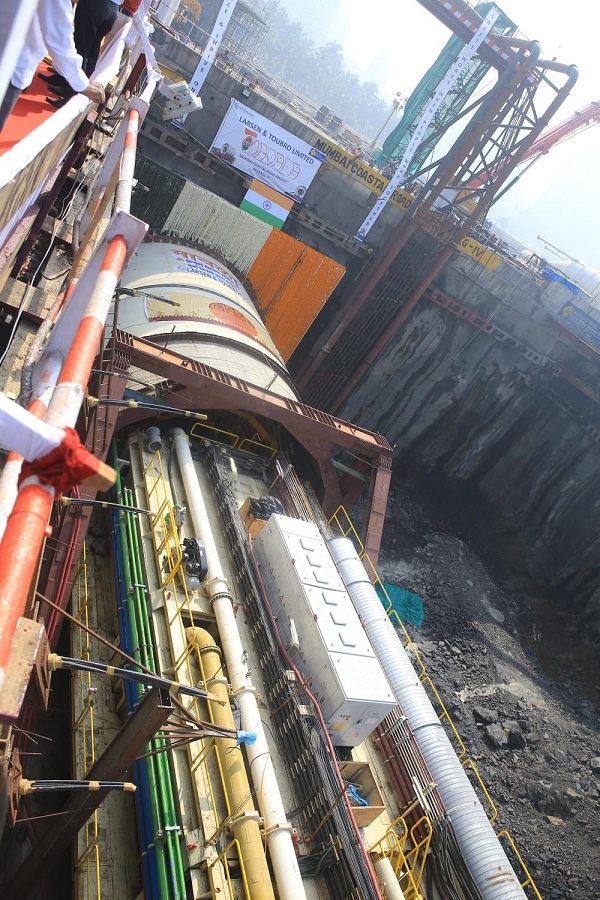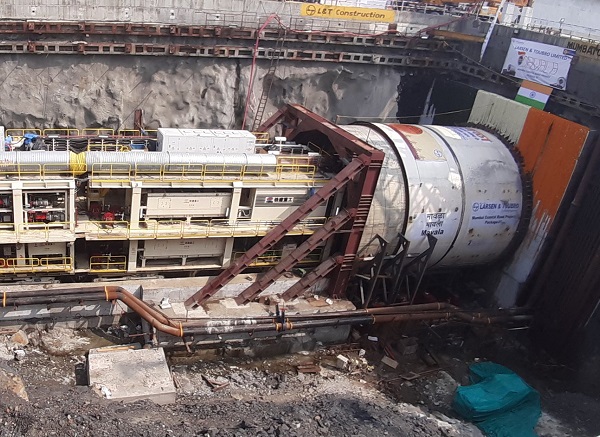 For more updates, check out my Home Page!
– TMRG