Ballastless track-work on Nagpur Metro's 8.15 km Reach-4 of the 19.4 km Aqua Line is now in an advanced stage of completion with roughly 75% progress achieved.
This section of the 38.215 km Phase 1 project connects Sitabuldi Interchange and Prajapati Nagar Station on Central Avenue in eastern Nagpur. Its Rs. 372 crore civil construction contract was awarded to ITD Cementation India in March 2017 and the firm launched the viaduct's first segment in November 2017.
As of February 22, the track-work contractor, Rahee Infratech, had completed casting 11,770 meters of track plinth out of 15,786 meters in scope representing 74.56% completion.
Maharashtra Metro Rail Corporation Limited (Maha-Metro) in December 2020 shared this snap with a slightly exaggerated caption. I'm assuming they simply rounded upward to the nearest KM.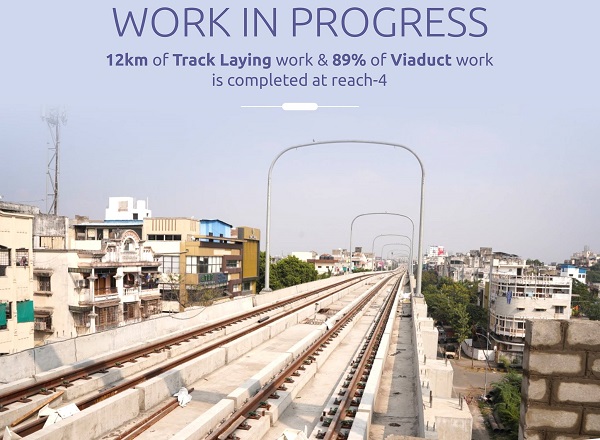 Construction work for the 9 stations en route was also awarded to ITD Cementation India in August 2017. The list of stations include Cotton Market, Nagpur Railway Station, Dosar Vaisya Square, Agrasen Square, Chittaroli Square, Telephone Exchange, Ambedkar Square, Vaishno Devi Square & Prajapati Nagar.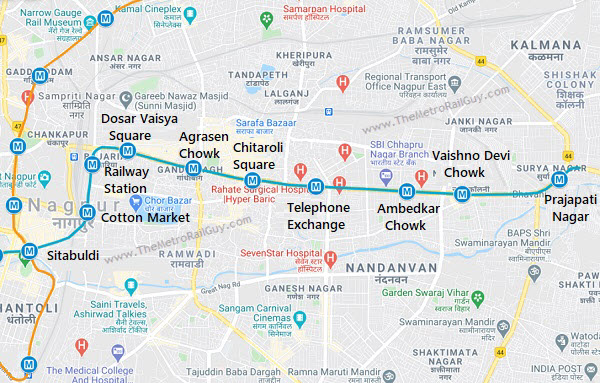 Rahee still doesn't have access to different pockets of the viaduct totaling 2 km (4016m route), so the remaining track laying and installation work is expected to take at least another year to get completed.
Some of Reach-4's prominent incomplete stretches include the 231.2 m balanced cantilever bridge over the Indian Railways' tracks, without which trains cannot enter Reach 4, and Prajapati Nagar Station where a roughly 1 kilometer long double-decker structure is being built at Pardi.
Meanwhile, on the 7.144 km Reach 2 (Sitabuldi – Automotive Square) of the Orange Line, Rahee on Wednesday night cast a turnout for a crossover at Automotive Square. When this section opens up, it'll enable Nagpur's CRRC train-sets to guide from one track line to another.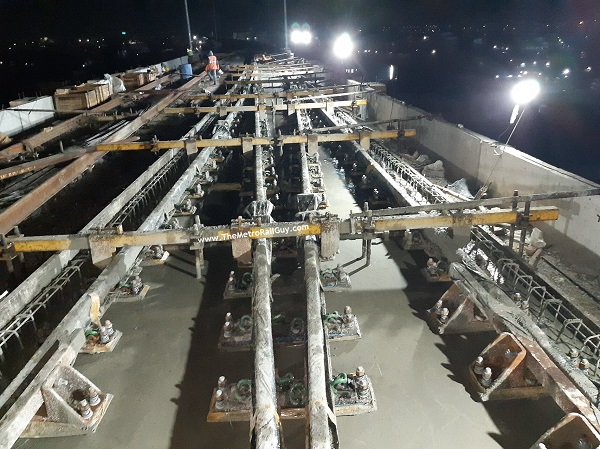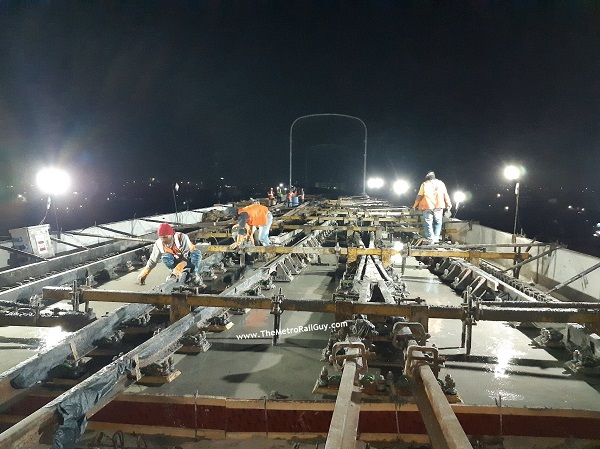 For more updates, check out my Home Page!
– TMRG