Mumbai Metropolitan Region Development Authority (MMRDA) today invited bids for the telecommunications contract for Mumbai Metro's 32.32 km Line-4 and 2.88 km Line-4A (Green Line) which will connect Wadala – Kasarvadavali – Gaimukh through 34 elevated stations.
This is the fourth significant systems contract for this line after the 234 coach rolling stock (won by Bombardier – now part of Alstom), CBTC signaling and Head-Hardened Rails contracts.
The brief scope also includes work at a depot which likely refers to Mogharpada Depot. Bidding for its construction is still underway despite the MMRDA announcing plans to use a disputed land parcel at Kanjurmarg for an integrated multi-line depot.
Contract: MMRDA/4 & 4A/CA76
Brief Scope: Design, Manufacture, Supply, Installation, Testing, and Commissioning of Telecommunication system for Main Lines and Depot of Line 4 and extension corridor (Wadala – Kasarvadavali – Gaimukh) of Mumbai Metro Rail Project of MMRDA
Completion Deadline: 133 weeks (2.5 years)
Pre-bid Meeting: 07.04.2021 at 11:00 hrs
Bid Submission End Date: 18.05.2021 up to 12:00 hrs
Bid Opening Date: 19.05.2021 at 11:00 hrs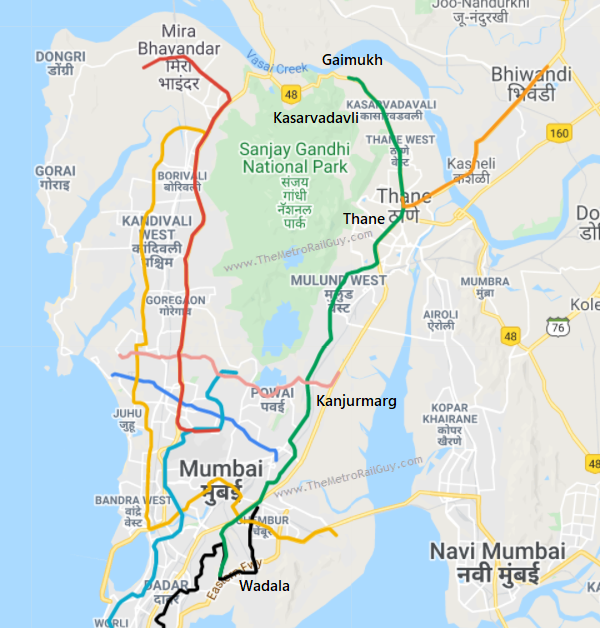 Line-4 and 4A's systems work is being financed by KfW through a Euro 545 million (approx. Rs 4788 crore) loan which was approved and signed in November 2020. A list of all civil & systems tenders and their status can be viewed here.
For more updates, check out my Home Page!
– TMRG