Per the Bangalore Metro Rail Corporation (BMRCL)'s new March 2021 newsletter, Texmaco Rail and Engineering has started flash butt welding work to install tracks on the 19.143 km Yellow Line which will connect RV Road – Electronic City – Bommasandra via elevated 16 stations.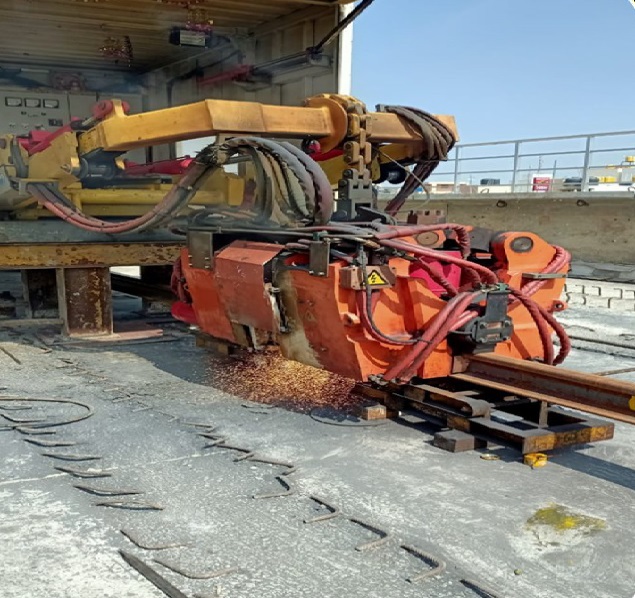 This is the first step in the track laying process before track plinth casting works begin. The newsletter mentions a total track-work scope of 36,000 m for this line.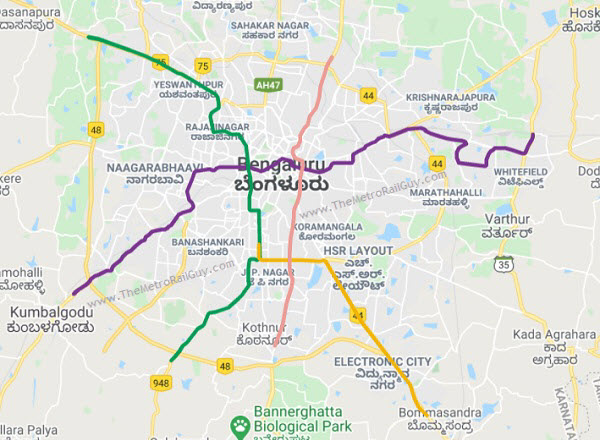 Texmaco had earlier this year subcontracted an unspecified quantum of the 73.92 km Phase 2 project's track work to Salasar Adorus Infra with a contract value of Rs. 252 crore. Here's a look at how things currently stand across all lines and extensions:

Note: Reach 4's extension to Silk Institute opened up earlier this year and the pending work of 880m is related to its extension across NICE Road where construction is still ongoing. Similarly, Reach 2 extension (Mysore Road – Kengeri) will open up in Q3 2021 this year and its pending work is related to its Kengeri – Challaghatta section which I expect will become operational in 2023.
The newsletter has some great images from across the network and I'd recommend checking it out here. Some high level observations:
Part of the Blue Line's Shettigere Depot (Phase 2B) near the airport has been acquired.
Afcons Infra has started lowering S-1259 tunnel boring machine (TBM) at Dairy Circle Ramp for the Pink Line's tunneling works towards Dairy Circle Station and on to Lakkasandra (MICO Industries).
Update: Hind Kishore Geel on Twitter points out that civil progress hasn't changed since the last edition. Either there's been no actual progress or the editorial team got sloppy and simply didn't update it (most likely).
Have I missed out on anything significant? Let me know and I can add it in.
For more updates, check out my Home Page!
– TMRG