Bangalore Metro Rail Corporation Ltd (BMRCL) today invited Expression of Interest applications to appoint a General Consultant for procuring 318 coaches (rolling stock), CBTC signaling & platform screen door systems on its 21.386 km Pink Line (part of Phase 2) and 56 km Blue Line (Phase 2A, Phase 2B).
This development comes just a day after the Japan International Cooperation Agency (JICA) signed a loan agreement with the Government of India to lend Rs 3,717 crore for procuring both lines' critical systems.
Platform screen doors will be installed at both line's underground stations for better crowd management and to lower air conditioning & ventilation costs. Pink Line has 12 underground stations under construction between Dairy Circle – Nagawara while the Blue Line has 2 partially at-grade and underground stations at Airport City and KIAL Terminals.
Here's a breakdown of coaches:
| | |
| --- | --- |
| Line | Coaches |
| Phase 2: Pink Line (Kalena Agrahara – Nagawara, 21.386 km) | 96 (16 x 6) |
| Phase 2A: Blue Line (Silkboard – KR Puram, 18.2 km) | 96 (16 x 6) |
| Phase 2B: Blue Line (KR Puram – Airport, 37 km) | 126 (21 x 6) |
Contract No: 2RS-C
Scope: Shortlisting of General Consultants for Rolling Stock, Signaling and PSD works of Reach-6, Phase-2A and Phase 2B of Bangalore Metro Rail Project
Objective: Achieve efficient, proper preparation and implementation of the project through the following works: design, tender assistance, construction supervision (procurement, manufacturing, installation and commissioning stage), technology transfer
Duration: 89 months (BMRCL indicates its dependent on GoI's approval)
Submission Deadline: May 21, 2021 at 3 PM
Opening of EOI: May 21, 2021 at 3:30 PM
The EOI document also lists out the 2 upcoming tenders for the systems' actual procurement through ICB method. Notices for both are expected to be published shortly as well.
Package 5RS-DM: Supply of Standard Gauge Metro Cars 318 nos. (CBTC signaling) including Design, Manufacture, Testing, Commissioning, Training of Personnel under Bangalore Metro Rail Project Phase-2, 2A, and 2B
Package 10S&T-DM: Signaling & PSD works of Bangalore Metro Rail Project Phase-2, 2A and 2B (PSDs in 12 UG Statios of Reach-6 & 2 Stations of Phase 2B)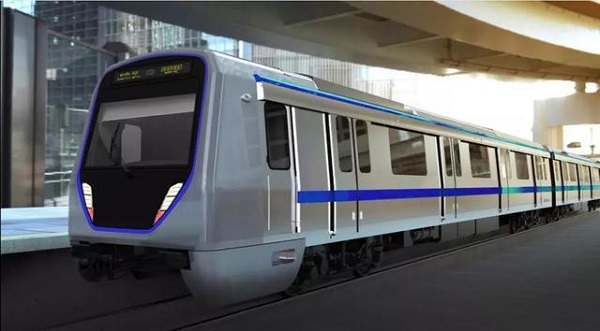 In other news, BMRCL is also looking to appoint an Indian consultant to inspect CRRC's manufacturing activities for 216 new coaches for deployment across the new Yellow Line (RV Road – Bommansandra) and purple-green lines.
CRRC just broke ground, for a second time, on their new Sri City plant in Andhra Pradesh and the BMRCL wants to ensure quality through site visits, inspections and factory acceptance tests. Contract period for Package 3RS-C is 21 months and last date for submitting bids is May 13.
For more updates, check out my Home Page!
– TMRG