Workers from ITD – ITD Cementation India JV on Tuesday celebrated the launch of the final of approximately 1800 segments for constructing the 6.385 km Package 2 (Bommanahalli – Beratena Agrahara) section of Bangalore Metro's Yellow Line.
This section of the 73.92 km Phase 2 project is part of the 19.143 km Yellow Line (Reach-5) which will connect RV Road – Bommasandra through 16 elevated stations. A Rs. 511.35 crore contract for its civil construction (viaduct & station) was awarded to the ITD – ITD Cem India JV in April 2017 with a 36 month deadline.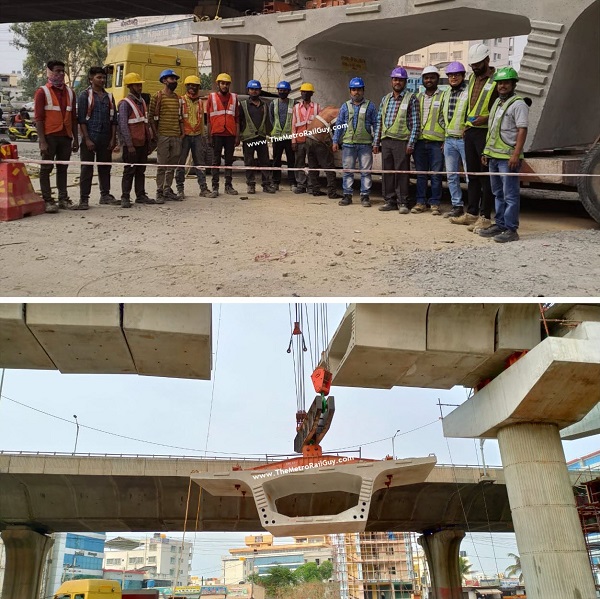 ITD Cem began establishing their casting yard in Chandapura in July 2017. The first 8.5 meter wide precast segment was cast in November 2017 for both the 6.418 km package-1 (Bommasandra – Beratena Agrahara) and the 6.385 km package-2 (Hosa Road – HSR Layout).
Package 2 includes six stations at Bommanahalli (formerly HSR Layout), Hongasandra (formerly Oxford College), Kudlu Gate (formerly Muneshwara Nagar), Singasandra (formerly Chikkabegur), Hosa Road (formerly Basapura Road), and Beratena Agrahara (formerly Hosa Road):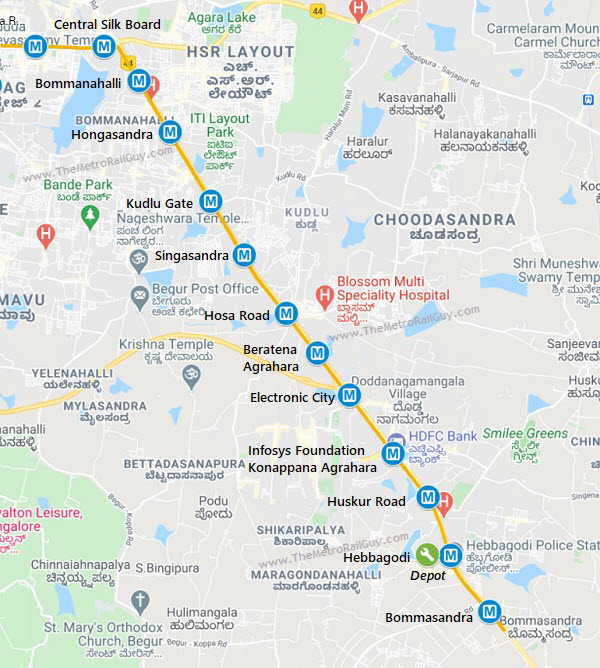 Some snaps of the final few segments getting lifted between piers P260 – P261: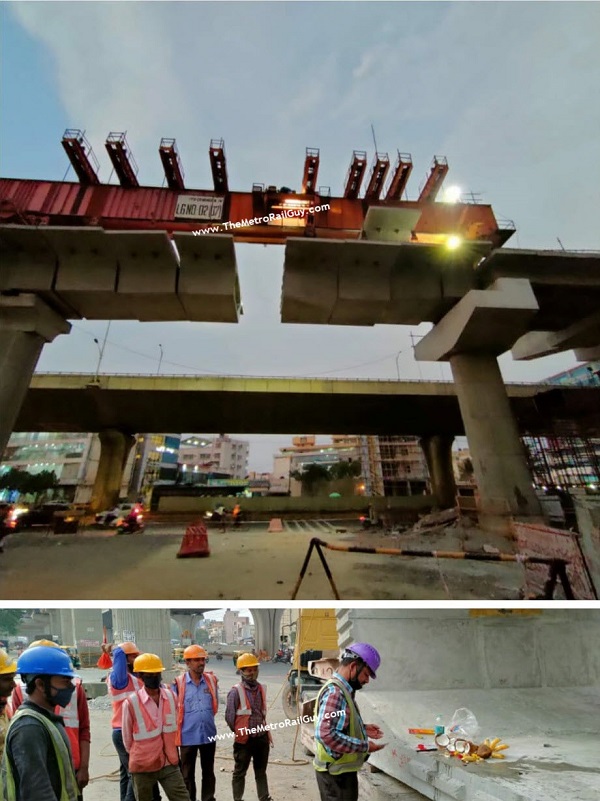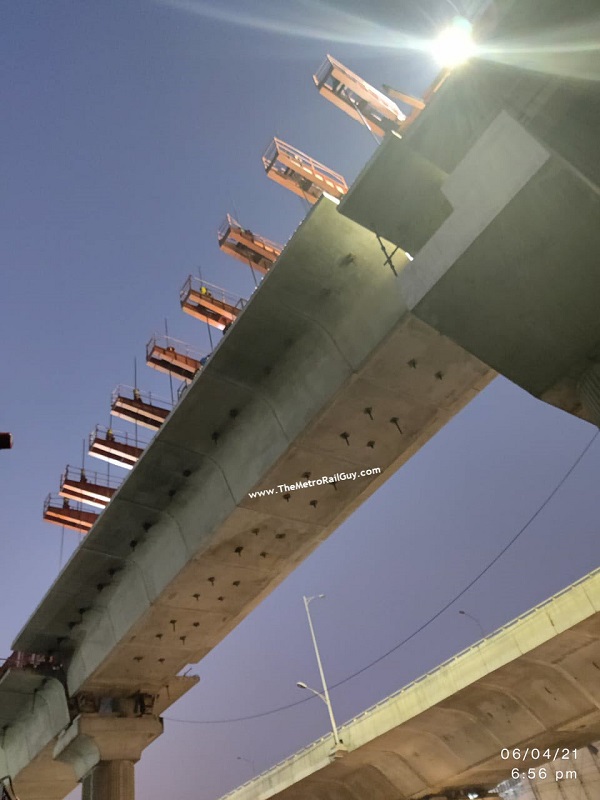 BMRCL just wrapped up awarding all major systems contracts in March – from rolling stock to power supply to head-hardened rails. See a list of contractors here.
The start of operations on Package 2 primarily depends on when Hebbagodi Depot and the rest of the southern section's civil and systems work is complete. At this time civil work is still stalled in litigation between Beratena Agrahara and Electronic City stations as seen below:
For more updates, check out my Home Page!
– TMRG