Mumbai's depot issues just don't seem to end. Mumbai Metropolitan Region Development Authority (MMRDA) has in the past week cancelled the tendering process to build Mumbai Metro Green Line's Mogharpada Depot and supporting infrastructure.
MMRDA had invited bids for this depot (Package CA- L4C01) of Line-4, 4A, 10 and 11 in August 2020 for development on a 41 hectare land parcel in north-east Mumbai. With a 36 month deadline, its construction was estimated to cost Rs. 596.60 crore.
No official reason for cancellation has been provided. The last corrigendum (#14) released on May 18 saw the submission deadline getting extended to June 2 with the opening of technical bids on June 7. If and when more information released, I'll add them in here.
The massive new depot was planned with a double-decker stabling shed for housing 39 x 6 Alstom trains (plus more in the future for Line-10 & Line-11) currently being procured for the under construction 35.2 km Line-4 and Line-4A which'll connect Wadala – Vikhroli – Kasaravadavali – Gaimukh through 34 stations.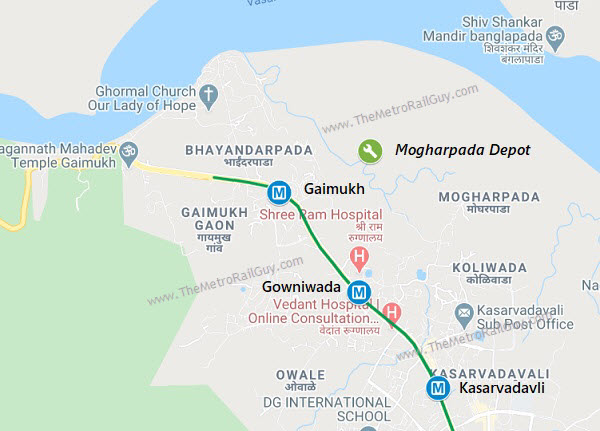 Contract: MMRDA/4/MMRP/CA- L4C01
Brief Scope: Construction of Depot Infrastructures comprising Stabling Yard, Operation Control Centre and Administrative building, Maintenance and workshop buildings, Auxiliary substation, Finishing, Plumbing, Earthworks for land development, Compound wall, Road, Approach Bridge, elevated viaduct inside and outside connecting to first floor stabling and underground utility duct works Drainage, Rain Water harvesting etc. complete [including Architectural Finishing works and excluding Pre-Engineered Structure Works] for Car Depot at Mogharpada for Metro Lines- 4 , 4A, 10 & 11 corridor of Mumbai Metro Rail Project of MMRDA.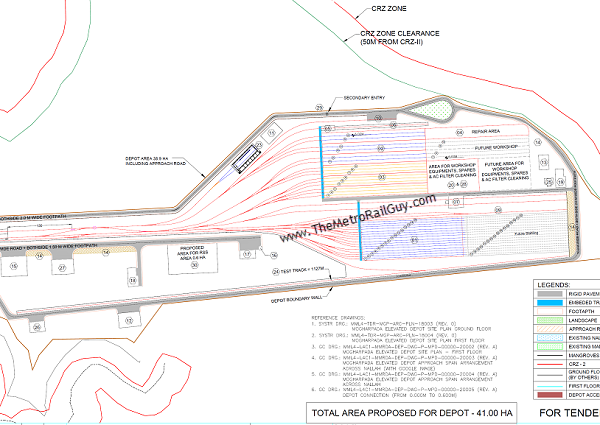 Mogharpada Depot is planned as the largest metro depot in the city, slightly larger than the Yellow Line's Mandale Depot. A list of features can be viewed at the bottom of this post.
I don't believe the cancellation had anything to do with the mega depot planned by the state government at saltpan land identified in Kanjurmarg – otherwise a tender notice for its construction wouldn't have been released in the first place. With 14 corrigendums released, the scope likely changed significantly to force a cancellation.
Let's see if a new notice is published anytime soon. With this development and construction work having noticeably slowed down on Line-4, I don't see this line becoming operational prior to 2025.
For more updates, check out my Home Page!
– TMRG